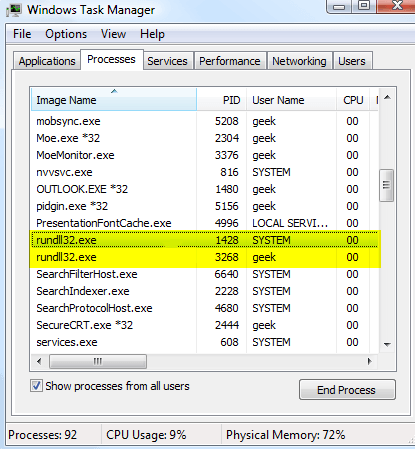 If you have been around with Windows for a rather long time, you should be very familiar with the name
rundll32.exe
in Task Manager. Many of you might not have a clear idea of what it is and what it does. More might wonder if this is a threat to your machine. No need to worry sick about it. Rundll32.exe is a program that helps other programs held in DLL (Dynamic Link Library) run. Normally, it has no threat to your PC. If you think you might have a problem, you can always run a scan to make sure. In this post, we will show you how to know exactly what is going on, keep reading and you'll see.
What is rundll32.exe?
As mentioned earlier, rundll32.exe helps run programs in DLL (Dynamic Link Library) files. DLL contains a set of routines that are used by a number of Windows programs. And rundll32.exe runs the DLL program file as a way to run one of the routines. That said, a DLL file cannot launch directly. And the name rundll32.exe is what we usually see in Task Manager. You can do the following command to see what programs are run by rundll32.exe: 1) On your keyboard, press
Windows logo key
and in the search box, type in
cmd
. Then choose
Command Prompt
from the list.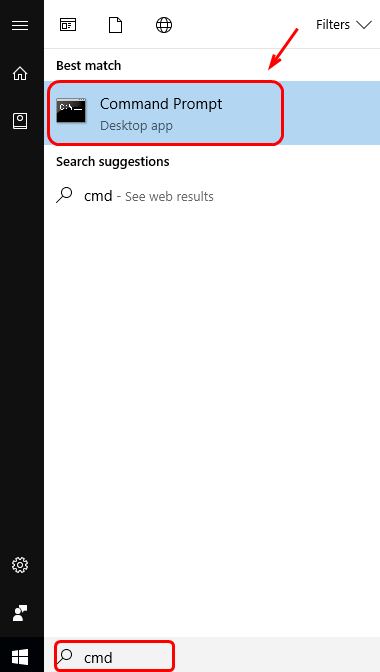 2) Type the following command in the Command Prompt window.
tasklist /m /fi "imagename eq rundll32.exe"

3) Make sure that you have made no typo. 4) Press
Enter
key on your keyboard. 5) You will see the list of details of what services are being run by rundll32.exe. If you see something suspicious, locate the exact program and then try delete it from your PC.
How to make sure rundll32.exe is not a threat?
As mentioned, rundll32.exe is usually not a threat to your PC. But there are cases which spyware uses the same file names and run from a different directory and viruses disguise themselves as file with very similar names. To better ensure that your PC is safe, here is what you can do: 1) Open Task Manager by right click the task bar and choose
Task Manager
.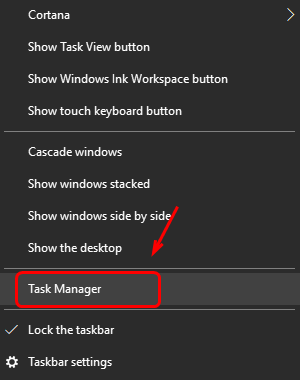 2) In Windows 7, go to
Process
tab. On Windows 10, go to
Details
tab. You will be able to see the
rundll32.exe
programs running.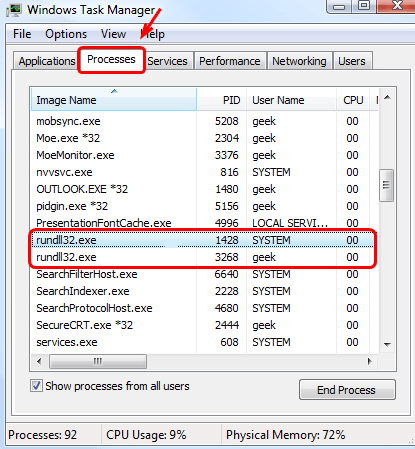 3) Right click it and choose
Open File Location
.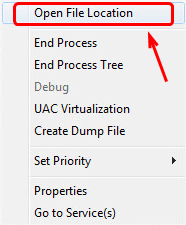 4) Make sure the file location is
C:\Windows\System32\rundll32.exe
.

If the file location directs to another folder, for instance, it points to the folder with your user name, be aware, you need to run a full virus test to see if your computer is infected with viruses. We have also seen some cases where the virus disguised as
rundl132.exe
, which replaces the "l" with the number "1". If you find this file name in your computer, right click it and choose Delete. Then run a full scan over your PC to see if there is any more suspicious programs left.
What to do if I find a virus?
If you indeed spot virus and/or malware on your PC, usually you can delete the infected folder and programs straight forward. If you find some programs hard to delete, you can use antivirus programs such as Norton, AVG or Avast to help you with it.
27
27 people found this helpful