Function keys (Fn keys) not working
on your computer's keyboard? You would be very annoyed and frustrated. But don't worry. You won't be stuck with it forever. Here we've put together 4 methods for your to try. Read on and see how…
Try these fixes:
Fix 1: Check if the function keys are locked
Sometimes the function keys on your keyboard could be locked by the F lock key. As a result, you can't use function keys. Check if there was any key like
F Lock

or
F Mode

key on your keyboard. If there is one key like that, press that key and then check if the Fn keys could work.
Fix 2: Try to press these keys
As many users reported, they make their function keys work again by pressing the
F11
or
F12
key. You can give it a shot and see if it also helps you solve the problem.
Fix 3: Update your keyboard driver
If the keyboard driver on your computer is old or incompatible, functions keys may not function either. You can solve it easily through updating your keyboard driver.
Whether you choose to update the device drivers manually, using Windows Update, or you use a trusted third party product, it's essential that you have the latest correct device drivers for your operating system at all times.
If you're not comfortable playing with device drivers, we recommend using Driver Easy
. It's a tool that detects, downloads and (if you go Pro) installs any driver updates your computer needs.
To update your drivers with Driver Easy, just click the
Scan Now
button, then when it lists the drivers you need to update, click
Update
. The correct drivers will be downloaded, and you can install them – either manually through Windows or all automatically with Driver Easy Pro
.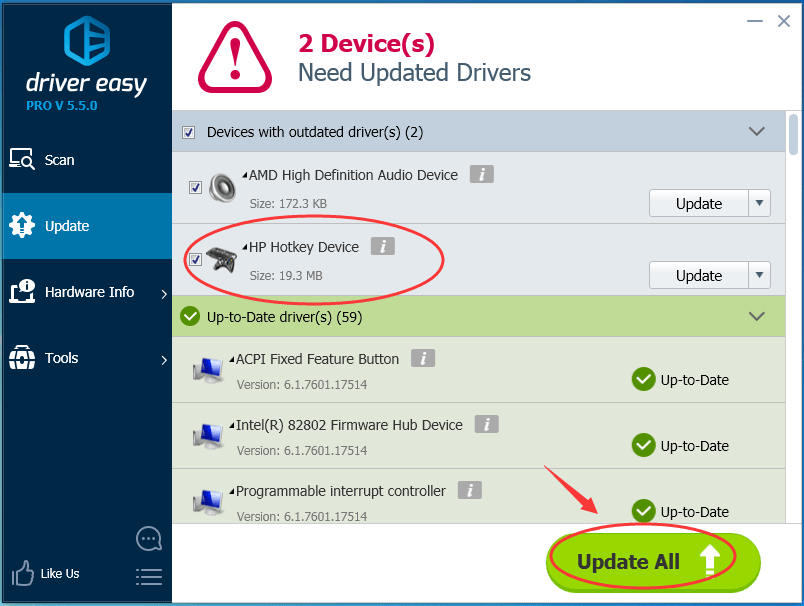 Once you update your keyboard driver, restart your computer and check if Fn keys work now.
Did you ever fix the not working function key issue? What method did you try? Feel free to comment below with your own experiences.
255
255 people found this helpful
Available in other languages
Funktioniert Ihre Fn-Taste nicht? Das kann an der Hardware oder den Einstellungen liegen. Lesen Sie diesen Artikel, um eine Lösung zu finden!