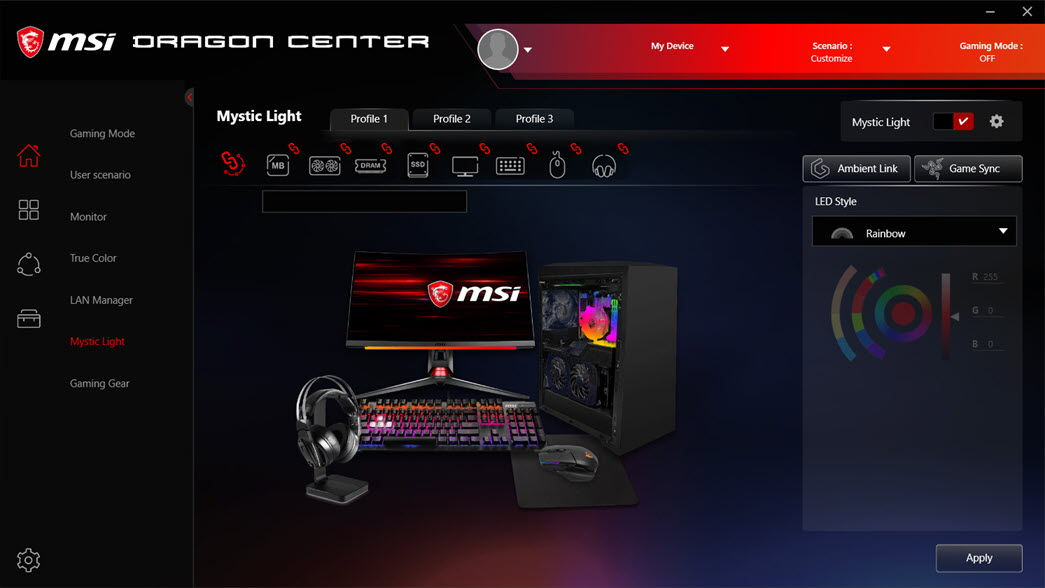 Mystic Light is a lighting control utility that allows you to create an immersive gaming experience with your RGB hardware. But before that, you need to get it to work. Many users are reporting a Mystic Light not working issue. If you happen to be one of them, here're some working fixes you can try.
Try these fixes:
You might not need to try them all. Simply work down the list until you find the one that does the trick.
Fix 1: Check your hardware connection
Before changing anything in your system, you need to make sure there's nothing wrong with your hardware. You can refer to the manual and check the LED connector on your motherboard, or test the hardware on another PC to see if you need to RMA the product.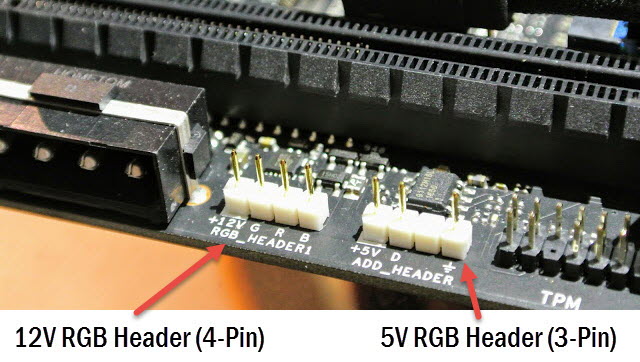 If you're not familiar with computer hardware, you can contact a local repair shop, or continue to the following methods to see if the issue is software-related.
Fix 2: Reinstall Mystic Light completely
This issue may suggest a misconfiguration or a faulty installation. Either way, you can try to solve the problem with a clean reinstall.
Mystic Light is a component of MSI Center or Dragon Center (UWP), so in fact you'll be reinstalling one of these two programs.
For example, here's how you can reinstall Dragon Center:
First you need to purge Dragon Center from your system. On your keyboard, press Win+I (the Windows logo key and the I key) and click Apps.

Under Apps & features, click the input box and type Dragon Center. Select Dragon Center and click Uninstall.

Next, search and uninstall MSI SDK. Then restart your PC.

You can now use the installer from the official site. Or you can install via Microsoft Store. To do that, on the bottom left corner, click the Windows icon and select Microsoft Store.

On the top right corner, click the search box and type Dragon Center. Press Enter.

Under Apps, select MSI Dragon Center. Click Get to install.
Once completed, launch Dragon Center and check if Mystic Light works now.
If this trick doesn't help you, take a look at the next one.
Fix 3: Update your device drivers
More often than not, the Mystic Light not working issue could indicate a faulty or missing device driver. In addition to healthy hardware, for the ambient lights to work properly, you also need to make sure you have all the latest necessary drivers on your rig.
You can install or update your drivers manually, by visiting the hardware manufacturer's websites, finding the latest correct drivers and installing them one by one. But if you don't like playing with computer drivers, you can use Driver Easy to scan, repair or update all your drivers automatically.
Download and install Driver Easy.
Run Driver Easy and click the Scan Now button. Driver Easy will then scan your computer and detect any problem drivers.

Click Update All to automatically download and install the correct version of all the drivers that are missing or out of date on your system.
(This requires the Pro version – you'll be prompted to upgrade when you click Update All. If you don't want to pay for the Pro version, you can still download and install all the drivers you need with the free version; you just have to download them one at a time, and manually install them, the normal Windows way.)

The Pro version of Driver Easy comes with full technical support. If you need assistance, please contact Driver Easy's support team at support@drivereasy.com.
After updating all the drivers, restart your PC and check if Mystic Light works now.
If the latest drivers don't give you luck, take a look at the next fix.
Fix 4: Install all Windows updates
In some cases, after you install new hardware, Windows will download compatible drivers and files for the hardware to work. But you also need to check if your system is missing important updates.
On your keyboard, press Win+I (the Windows logo key and the i key) to open the Windows Settings app. Click Update & Security.

Click Check for updates. Windows will then download and install the available patches. It might take some time (up to 30 mins).

To confirm you've installed all the system updates, repeat these steps until it prompts "You're up to date" when you click Check for updates.
Once done, do a reboot and see if
Fix 5: Make sure to disable anti-cheats
According to some users, Mystic Light may be blocked by some anti-cheats such as Riot Vanguard and FACEIT. So you can check if you have certain online games installed on your system, like Valorant and CSGO.
Or you can do a clean boot to start your system with only the essential services and programs to check if it's a compatibility issue:
On your keyboard, press Win+R (the Windows logo key and the r key) at the same time to invoke the Run box. Type or paste msconfig and click OK.

In the pop-up window, navigate to the Services tab and check the box next to Hide all Microsoft services.

Uncheck all the services EXCEPT those belong to your hardware manufacturers, such as Realtek, AMD, NVIDIA, Logitech and Intel. Then click OK to apply the changes.

On your keyboard, press Ctrl, Shift and Esc at the same time to open Task Manager, then navigate to the Startup tab.

One at a time, select any programs you suspect might be interfering, and click Disable.

Restart your PC.
Now you can check if you can get the RGB working.
If the problem persists, continue to the next fix below.
Fix 6: Check for corrupted system files
If none of the fixes work for you, you might want to check the integrity of your system and scan for faulty settings. We all use our computers differently, which makes it hard to troubleshoot programs one by one. In that case, you need a powerful tool to check and repair your system.
Fortect is a professional Windows repair tool that can scan your system's overall status, diagnose your system configuration, identify faulty system files, and repair them automatically. It gives you entirely fresh system components with just one click, so you don't have to reinstall Windows and all your programs.
Download and install Fortect.
Open Fortect. It will run a free scan of your PC and give you a detailed report of your PC status.

Once finished, you'll see a report showing all the issues. To fix all the issues automatically, click Start Repair (You'll need to purchase the full version. It comes with a 60-day Money-Back Guarantee so you can refund anytime if Fortect doesn't fix your problem).

Fortect comes with a 60-day Money-Back Guarantee. If you're not satisfied with Fortect, you can contact support@fortect.com for a full refund.
---
Hopefully, this post helps you get the RGB back. If you have any questions or ideas, feel free to leave them in the comments below.
1
1 people found this helpful