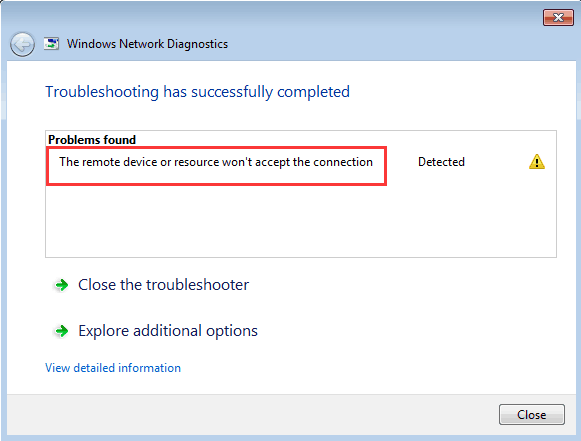 If you are facing network issue "The remote device or resource won't accept the connection" on Google Chrome or IE (Internet Explorer), don't worry. You can fix the problem with one of the Top 2 Solutions in this article:
Top Solution 1: Reset LAN settings in IE
If the proxy settings in Internet Explorer were changed, this issue can occur. So try to reset the settings in IE. This would fix the network issue for both IE and Google Chrome. 

Follow steps below to configure the proxy settings in IE:

1) Open IE browser.

2) In the top right corner of your IE, click 

 > Internet options.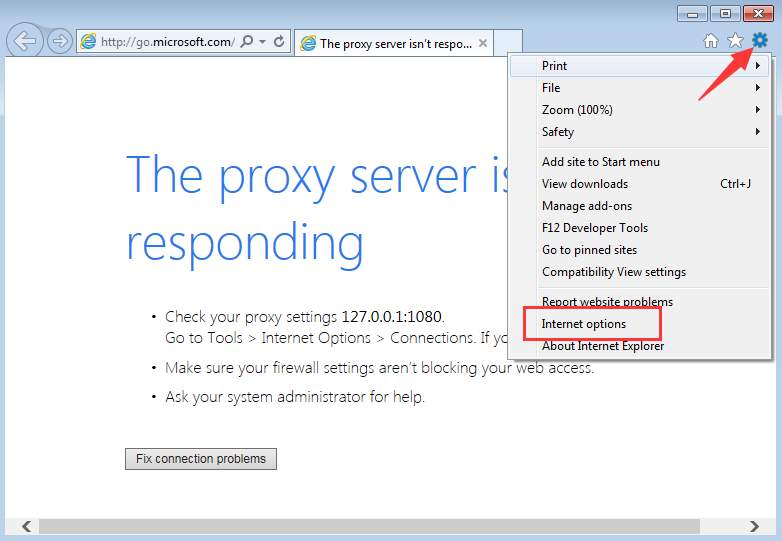 3) Click the Connections tab and click LAN settings.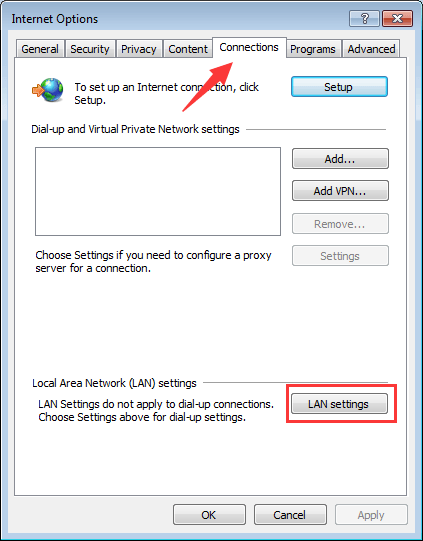 4) In Proxy server section, uncheck Use a proxy server for your LAN.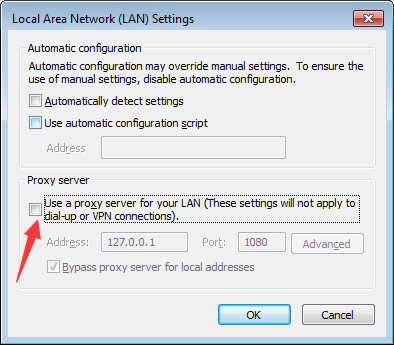 5) In Automatic configuration section, check Automatically detect settings. Then click OK.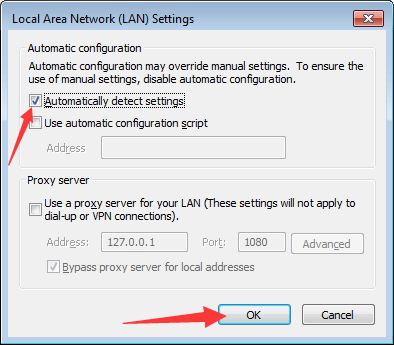 Solution 1 would most probably fix this network issue. If it doesn't work for you, try Solution 2. 


Top Solution 2: Disable Antivirus Software Temporarily

This error is sometimes caused by interference from antivirus software. To see if that's the problem for you, temporarily disable your antivirus and check if the problem persists. (Consult your antivirus documentation for instructions on disabling it.)
If this resolves the problem, contact the vendor of your antivirus software and ask them for advice, or install a different antivirus solution.
IMPORTANT: Be extra careful about what sites you visit, what emails you open and what files you download when your antivirus is disabled.
Hope the solutions here help you fix the network connection issue.
167
167 people found this helpful