Has your Steam overlay stopped working? Pressing Shift and Tab can't bring up your Steam overlay? You're not alone. Many Steam users are also experiencing this issue.
This is a very frustrating issue. You can't access Steam Community or in-game features while playing games because of this issue. But don't worry. This issue can be fixed…
Try these fixes
The following are a few methods that have helped many Steam users restore their Steam overlay. You don't have to try them all; just work your way down the list until you find the one that works for you.
Method 1: Check your Steam overlay settings
To access the Steam overlay, you should make sure you've enabled it in your Steam settings. To check your Steam overlay settings:
1) On your Steam client, click Steam in the upper left corner, then click Settings.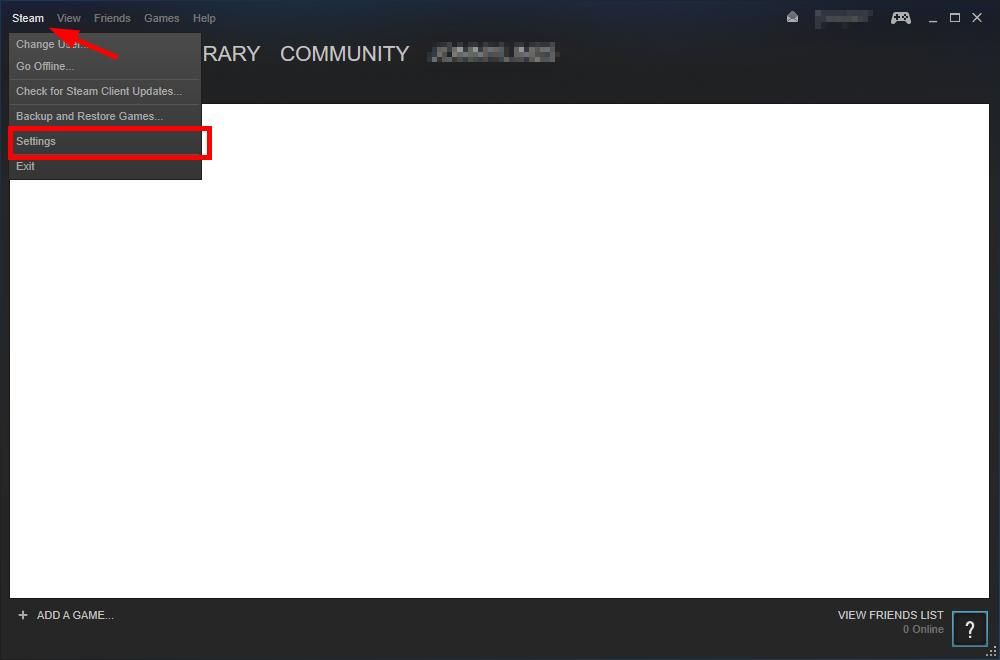 2) Click In-Game, then make sure Enable the Steam Overlay while in-game is checked. After that, click OK.
3) Click Library.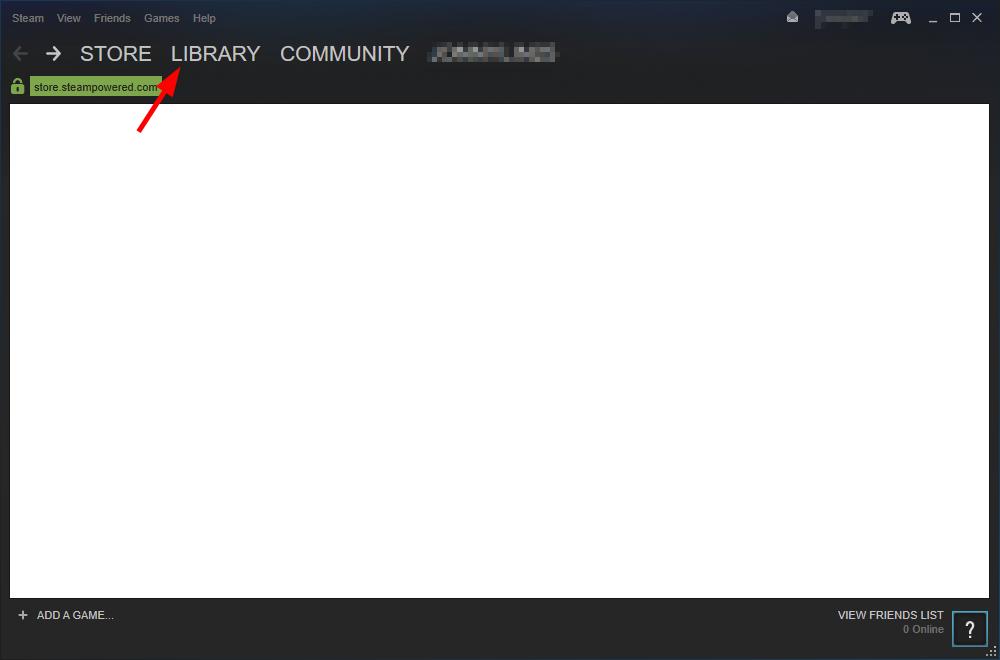 4) Right click your game and click Properties.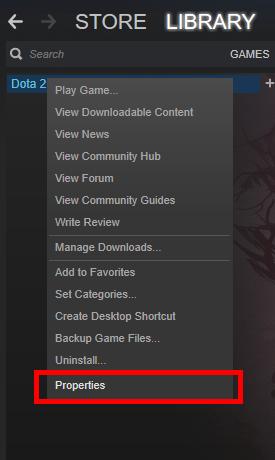 5) Make sure Enable the Steam Overlay while in-game is checked. Then click Close.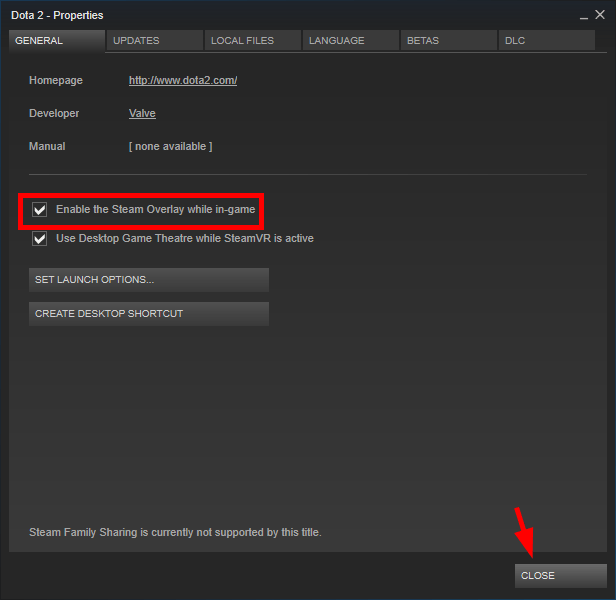 If these settings were previously disabled and you've now turned them on, run your game and check to see if you're able to open the Steam overlay. If they've already been on, or turning them on doesn't help you, there are two more fixes to try.
Method 2: End the Steam overlay process
There may be corruption issues with your Steam overlay process so your overlay isn't working properly. You should end this process to force it to restart, then see if this resolves your problem.
To end the Steam overlay process:
1) Run your game on Steam.
2) Press the Ctrl, Shift and Esc keys on your keyboard at the same time to open Task Manager.
3) Click the Details tab (or the Processes tab if you're on Windows 7), then right click GameOverlayUI.exe and click End task. (This will close the Steam overlay process and then it will restart immediately.)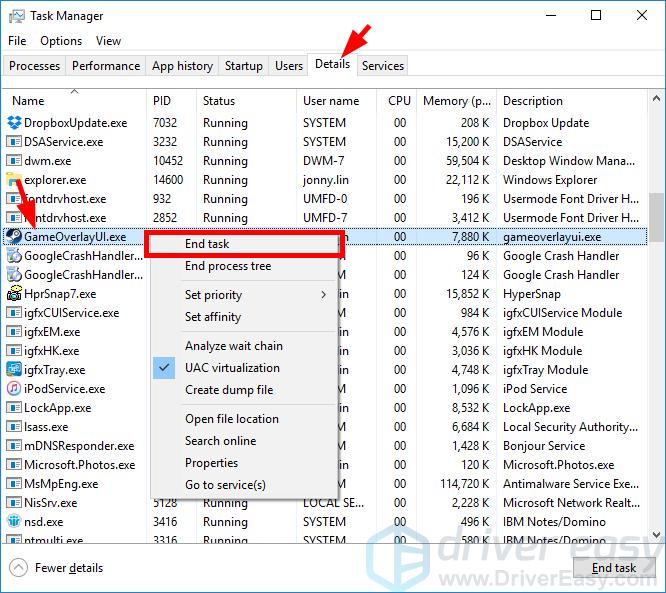 4) Close Task Manager and go back to your game.
Your Steam overlay should be working at this time. But if not, you may need to..
Method 3: Check for software interruption
Perhaps your Steam overlay isn't working because of the interruption from other programs. You should check the programs running on your computer and try temporarily disabling them to see if this fixes your issue. Pay special attention to those screen recorders or the programs that have also the overlay feature, as they're most likely to cause interruption.
If you're able to fix your Steam overlay issue with this method, contact the vendor of the problem program or Steam support for advice.
132
132 people found this helpful
Available in other languages
Lässt sich das Steam-Overlay nicht öffnen, können Sie dieser Schritt-für-Schritt-Anweisung folgen, um Ihr Problem zu beheben.