The Sync feature in Windows 10 is useful in particular if you have multiple Windows devices, as it can sync some data and settings across them. When sync is turned on, Windows keeps track of the settings you care about and sets them for you on all your Windows 10 devices.
You can choose to sync such things as web browser settings, passwords, and color themes. If you turn on Other Windows settings, Windows syncs some device settings (for things like printers and mouse options), File Explorer settings, and notification preferences.
For syncing to work, you need to sign in to Windows 10 with your Microsoft account (or link your Microsoft account to your work or school account) on any device you want to keep in sync. If the Sync settings option isn't available on your device, your organization might not allow this feature.
If you don't have a Microsoft account yet, you can set up for one
here
.
And then go to Settings quickly by heading to
Start 
and click on the icon from the left panel as indicated below.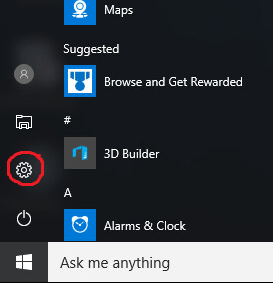 On the Settings panel, click on
Accounts
.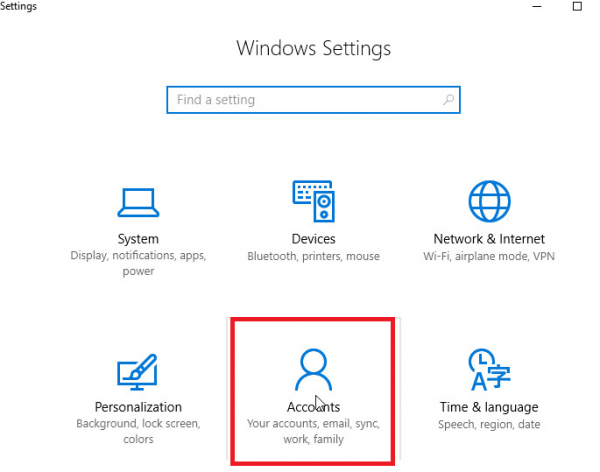 In the following screen, go to "
Sync your settings
", toggle on the "
Sync settings
" option. If you don't want to sync some of the sensitive information like Passwords, then you can toggle them off in the
Individual sync settings.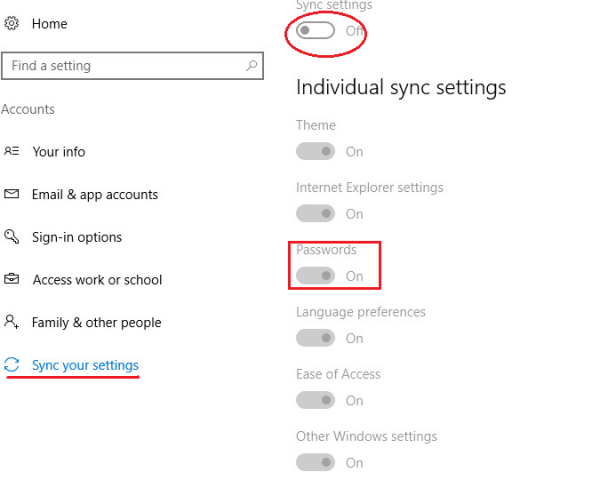 Changed settings you make on your PC will  be automatically synchronized across your devices afterwards so that you no longer have to do any more work than you did.