QUICK Step: Enter the VIN into the search box below ↓ and hit Enter to obtain a Vehicle History Report that can include the title information.
Purchasing a vehicle is an exciting undertaking, but there's extra work required if you opt for a pre-owned one. Too many unsuspecting buyers have later found that the vehicle they bought doesn't have a clean title. Although there is no such foolproof way to know everything about the history of the vehicle you plan to purchase, performing a title search is vital due diligence and may substantially protect you from fraud.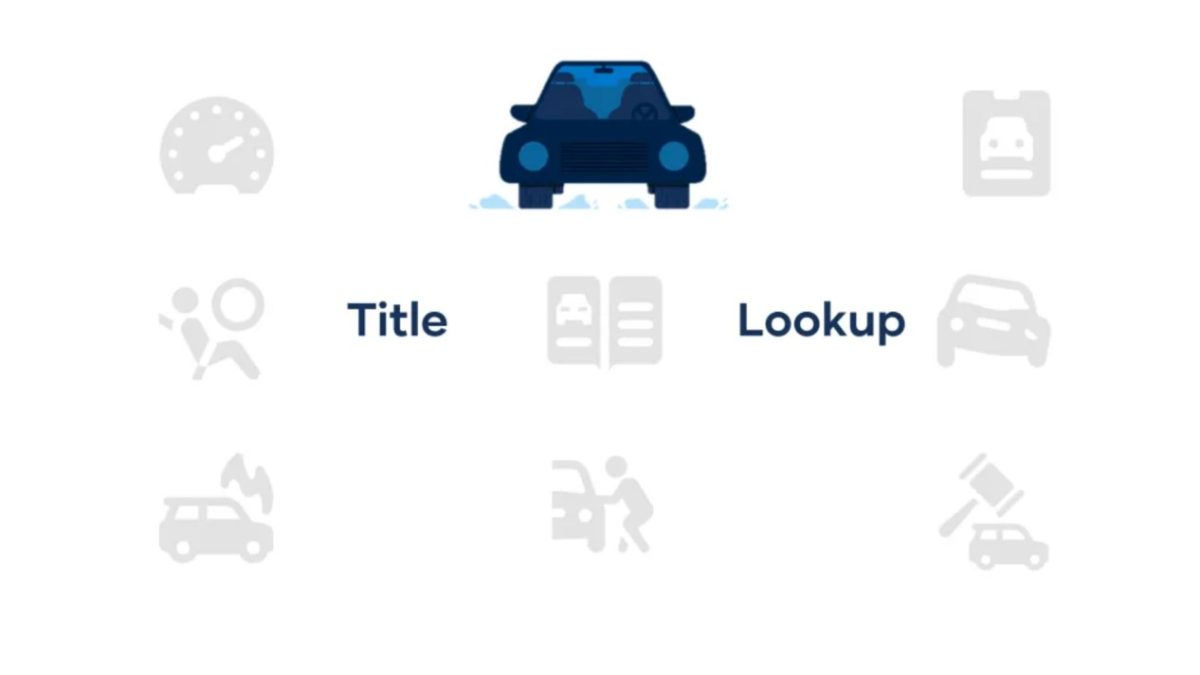 What is a car title search
A car title is like a car's birth certificate which generally includes the vehicle identification information, odometer reading, registration date, and owners of the vehicle. For the types of car titles, there are mainly four – clean, clear, salvage, and rebuilt or reconstituted.
When vehicle shopping, you need to verify whether it has a clean title by doing a title check with a VIN (Vehicle Identification Number), which is usually visible from outside the vehicle, stamped on a plate on the driver-side dashboard, near where it meets the windshield.
A car title search is basically to conduct a search on a vehicle with the VIN or license plate number using a government-based title search tool. They allow you to do it on your own, with no expertise required. A simple title search usually gives you access to information concerning the ownership history, specifications, and all major events of the vehicle including accidents, salvages, thefts and sales listings, and much more.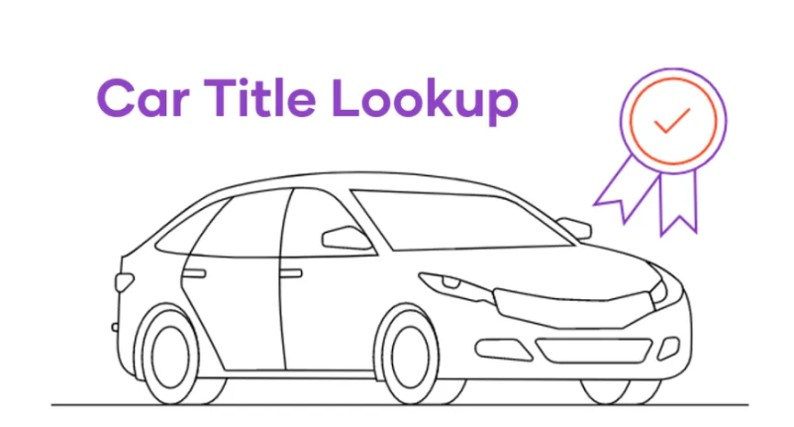 Below we'll walk you through the ways to look up a car title online.
How to conduct a title lookup online
You can use a government-based title search tool to conduct a VIN check. If a VIN is unavailable, run a license plate search instead. By doing this, you should get a Vehicle History Report before you approve all the documents and sign over all the agreements in excitement.
Here we would like to recommend Bumper and EpicVIN. Both approved as NMVTIS Data Providers, they boast data collated from government sources and trusted car industry to help you discover if a vehicle has reported accidents, salvage, and theft records. They are paid services but they are more likely to yield the precise results you're looking for.
Now get started with your search.
#1 Bumper Title Check
Understanding a vehicle's history is one straightforward way to steer clear of scams. And Bumper comes in handy. With 10+ years of data expertise and more than 100 million searches performed, Bumper makes revealing a used car's hidden secrets easy and peasy!
Follow the simple step-by-step guide to run a title search.
1) Visit Bumper's VIN Lookup page.
2) Input the VIN into the search box and hit Enter.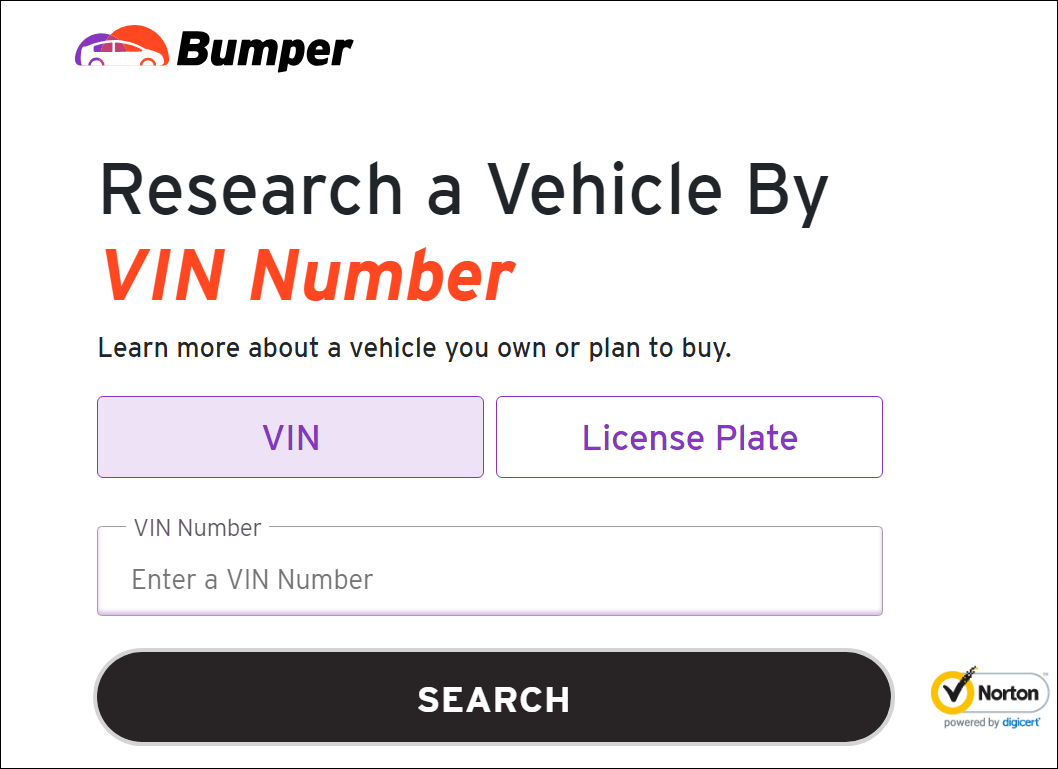 3) Wait for the system to find the VIN in the database. Then you should receive a report that may reveal any salvage or other brands placed on a vehicle title, where available.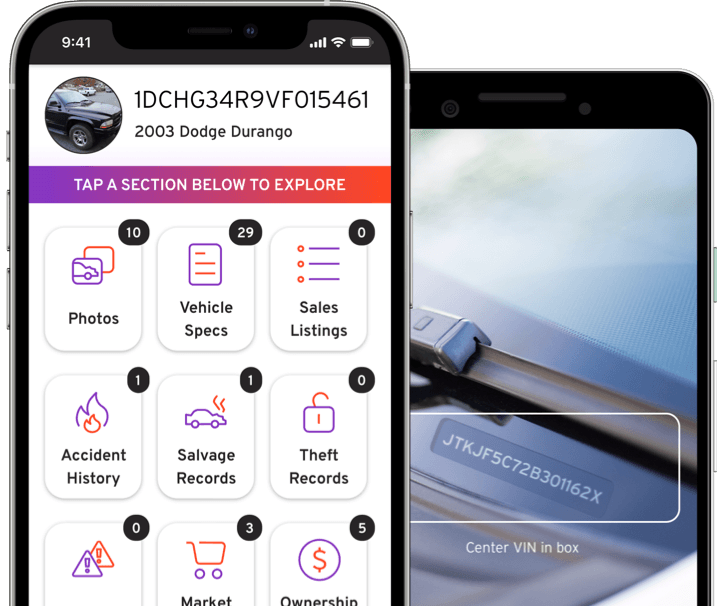 If you're hitting a roadblock during your searches, do not hesitate to contact their support team:
#2 EpicVIN Title Lookup
EpicVIN is one of the most trustworthy companies to get your VIN checked. With its user-friendly interface and extremely efficient service, you'll find that knowing a car's history is just a matter of a few minutes. Aside from acting as a lifesaver, EpicVIN is useful when you want to sell a car. In a nutshell, it helps a lot.
To run a title lookup, follow the steps below.
1) Navigate to EpicVIN's search page.
2) Feed in the VIN and click Check VIN.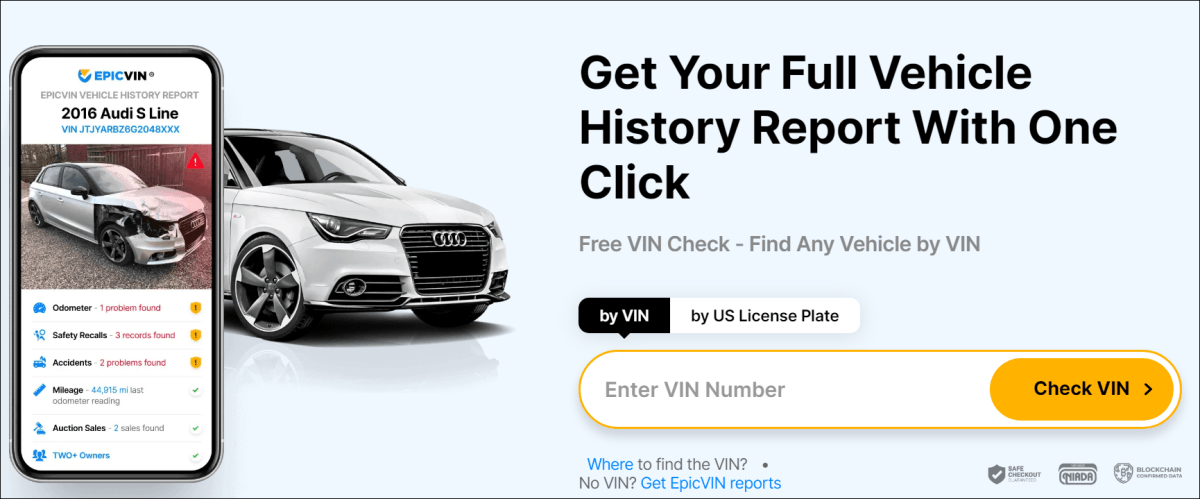 3) Wait for it to scan the database for the most up-to-date vehicle information. Then you should get a detailed report which may contain the information on the car's title.
Should you require any assistance, do not hesitate to reach out the EpicVIN's support team:
---
So above is all you want to know about how to do a title lookup with a VIN. Bear in mind that you should never buy a used car without knowing its history. While looking under the hood and having a test drive can't tell the whole story, a title lookup on Bumper and EpicVIN may help. If there are any serious changes that have been applied to the vehicle, you should get alerts.
To have peace of mind, get the checklist in the video down below to help you tick off the important boxes so that you'll be more likely to find a vehicle that is in good shape and hopefully lasts for years.
FAQs
Q: How to know if a car has a clean title?
A: The quickest way to check if a used car has a clean title is by running either a VIN check on the vehicle through an NMVTIS provider. A clean title means there is no record of the vehicle being written off as a total loss, branded as salvage/rebuilt, or reported stolen in the past. Any of those events would have triggered a new branded title to be issued. If the vehicle history report comes back showing no total loss, salvage, or theft records, you can be reasonably assured there are no issues with the car title being clean.
Q: Is there a way to get a vehicle history report for free?
A: There are a few options for accessing free VIN lookups. Currently, VinCheck.Info is an additional website that is owned by the Approved NMVTIS Data Provider Vinaudit.com and allows users to perform VIN lookups for free.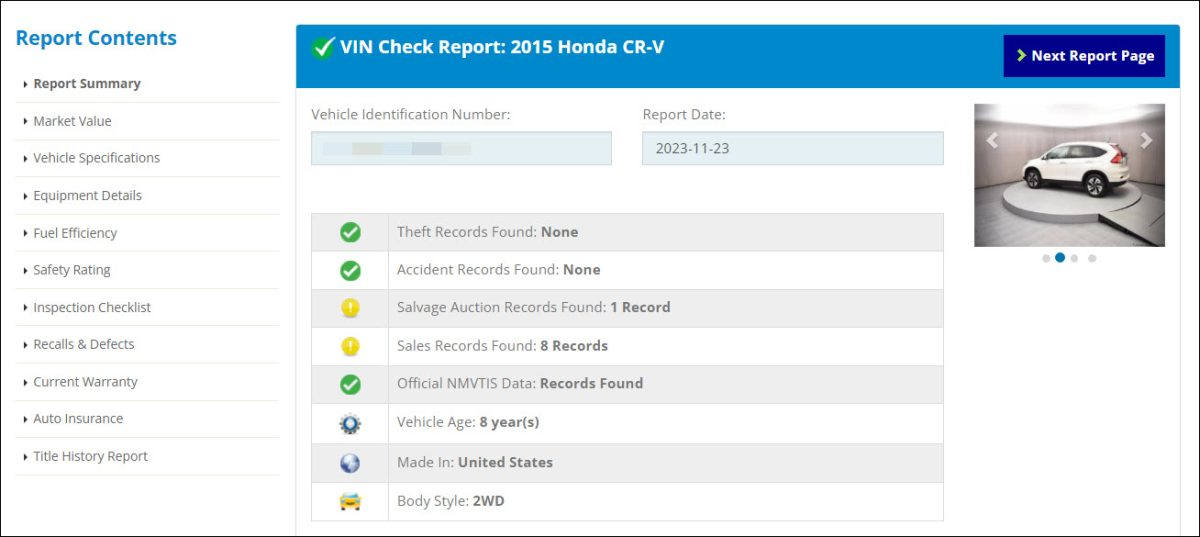 The methods in this article provide you with easy access to public record information, but without a guarantee for accuracy and may include links to websites not listed as a Consumer Reporting Agency (CRA). Information acquired from these bodies is illegal to be used for employment, housing, credit, and other purposes alike, according to laws such as the Fair Credit Reporting Act (FCRA). If you're not sure whether your use of our methods is appropriate, click here for details.