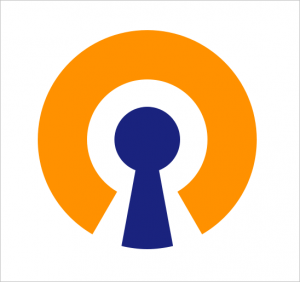 Want to know what OpenVPN is? Or how to download and use it for your Windows 10 computer? You've come to the right place. This article gives you an easy-to-follow explanation of this technology, and the ways to set it up on your device.
What is OpenVPN?
OpenVPN is both a VPN software solution and a VPN protocol. They're originated from the OpenVPN project, an open-source project to create a secure VPN connection.
The OpenVPN software
OpenVPN is the software solution you can use to set up an OpenVPN connection yourself. That means if you have a VPN server and you want to connect your device to it, OpenVPN can help you do so. It's compatible with various operating systems and platforms. So you can use it on Windows, Mac, Android, iOS and more.
Instead of the commonly-used PPTP, L2TP, etc, OpenVPN has its own protocol, which uses SSL/TLS (a security protocol) for communication security.
In terms of data transmission, OpenVPN works with both UDP and TCP. It works better with UDP, and trying using it first when setting up connection.
UDP and TCP are the two transport layer protocols. One of them has to be used when online data transmission happens. In simple terms, UDP is faster while TCP is more stable.
The OpenVPN protocol
OpenVPN is also a VPN tunnel protocol that is not just used by itself but by a lot of VPN services as well. It's considered one of the safest protocols in the world. This protocol is also an open-source protocol, which means any vulnerabilities will be easily and quickly identified by its open community.
For more information about VPN tunnel protocol, check out this post.
How to use OpenVPN?
There are two ways you can use OpenVPN:
Method 1: Use the OpenVPN client
You can use the official OpenVPN client to establish a VPN connection on your Windows 10 computer. You should have a OpenVPN server up and running, and a configuration file to configure the proper settings.
To do set up the client on your Windows 10 computer:
Download the proper installation file from the Windows OpenVPN client download page.
Install the application on your computer, then run it.
Click OK.

Right click the OpenVPN icon in the notification area of your taskbar, then select Import file.

Select the your configuration (.opvn) file, then click Open.

Click OK.
Right click the OpenVPN icon in the notification area of your taskbar, then select Connect.

If you're prompted, fill in your Username and Password, then click OK.
This should help you set up your OpenVPN connection.
Method 2: Use a VPN service
This is an easier option. Try using a VPN service that uses the OpenVPN protocol. It's taken care of all the settings for you, which frees you from all of those troubles.
The VPN service we recommend is NordVPN. It uses the OpenVPN protocol by default. It's also easy to set up and use, which helps you establish a fast and reliable VPN connection very quickly.
Also you don't have to worry about the security issues when using NordVPN. This VPN service has a strict no-log policy. And its military-grade encryption gives your VPN traffic very strong protection.
You can get a decent deal for the NordVPN services. Check out the NordVPN coupons here!
To use NordVPN is easy:
Download and install NordVPN.
Run NordVPN, then choose a location you want to connect to.
That's it! Now you're using OpenVPN with the NordVPN service!