After you upgrade the system to Windows 10, if your Logitech Keyboard can't be recognized, or some keys can't be recognized, the driver for your keyboard might be missing or need to be updated. You can fix the problem by updating the driver.
If your keyboard came with a software disc, you can use it to install the driver. You can also find the driver online. Then update the driver manually.
It is recommended to use Driver Easy to update the driver automatically. Driver Easy not only helps fix the Logitech keyboard problem, but also helps update other drivers in your computer. To keep your PC run smoothly, it is necessary to keep drivers up-to-date.
Driver Easy has Free version and PRO version. You can use the Free version to update drivers one at a time. But with the PRO version, you can udpate all drivers by just clicking your mouse two times.


How to use Driver Easy to update drivers


1. Launch Driver Easy on your computer. Click Scan Now button and it will auto scan your computer. This will identify which drivers are outdated, missing or broken. After scanning completes, you will get a list of all problem drivers.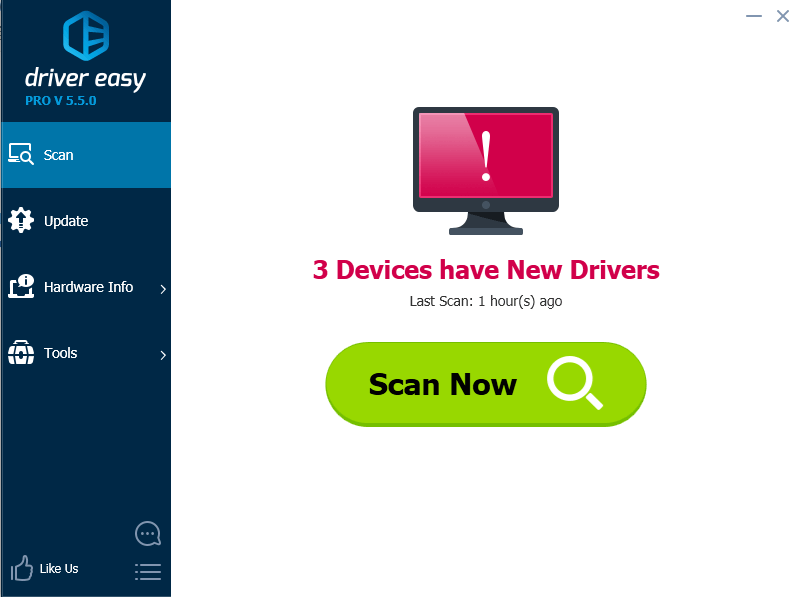 2. You can click Update button to download and install the driver you need. You can also click Update All button to download all drivers at once.