Windows 10 Your Computer is Low on Memory [Solved]
Your Computer is Low on Memory warning may occur when you're doing work on your Windows 10(Win 10) or when you try to game. It means your Win 10 is of low virtual memory. That's because some programs on your Win 10 takes too much allocation of memory.

If you do what it recommended, such warning will still pops up soon. So how to get rid of it seems to be more important. Here in this post, two useful fixes will being introduced.

Try out the fixes below, you could get Win 10 out of the error in a second.


Fix 1. End Process that is using too much memory
Fix 2. Increase your virtual memory


Fix 1. End Process that is using too much memory
Some processes using too much memory can cause Your Computer is Low on Memory error in your Win 10. Just end them to fix it.
Note:
Except for system processes.
1) Open
Task Manager
.
2)  The process at the top of the list is using the most memory.
 Then right-click on the process's name and choose 
End task
.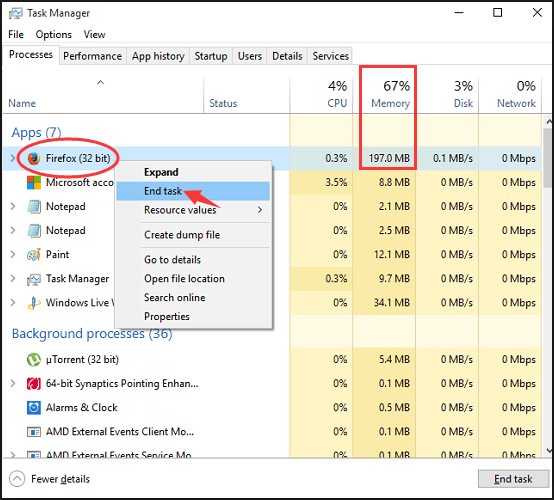 Now see if the warning still pops up.

Fix 2. Increase your virtual memory

Another way to fix Your Computer is to increase your virtual memory. So that
your Win 10 has more space to store the allocated files. Go with the steps below.
1) Open
Quick Access
menu by pressing Windows logo key + X key together.
Then click
System
.
2) Click
Advanced system settings
.
Then click
Settings 
under Advanced pane on System Properties.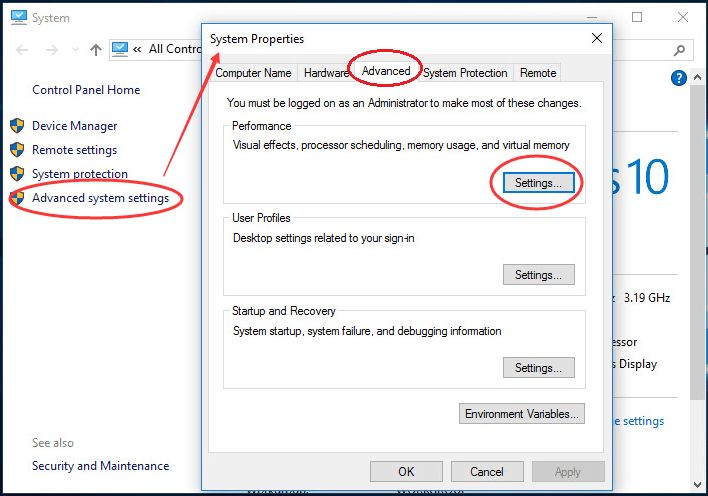 3) Go on to click
Change
under Advanced pane.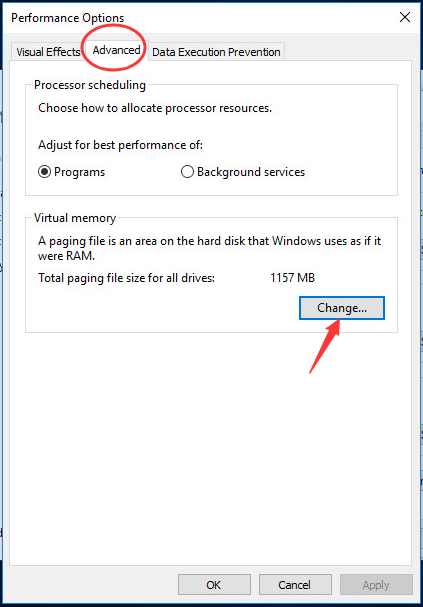 4) Uncheck 
Automatically manage paging file size for all drives
.
Tick on
Custom Size
.
Then set 
Initial size 
and 
Maximum size 
by yourself.
NOTE: 
The sizes you set should be more over than the Recommended size.
Click 
Set 
and 
OK
.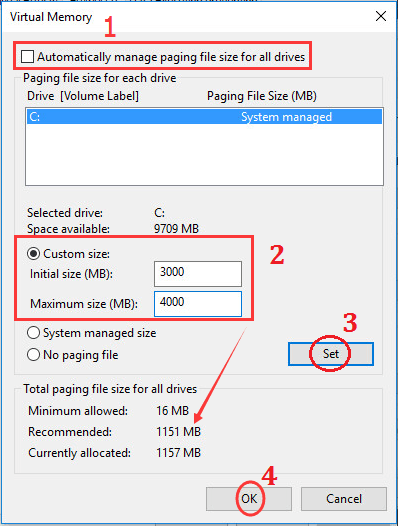 Now see if your program or game works properly.


That's it.