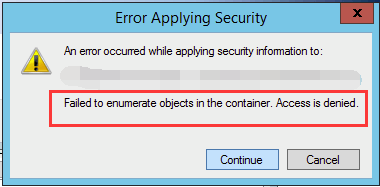 In Windows 10, we can set our stuff public or private by permissions. And it's easy to set on the file's properties. But sometimes, when you want to change its permissions, some error occurs. Failed to Enumerate Objects in the Container as image shows above is the common one. But take it easy, here we are going to tell you the quick and effective way to fix it.

Just go with the fix step by step below.


Step 1.
Right-click on the file or folder you want to change its permissions.
Then choose Properties.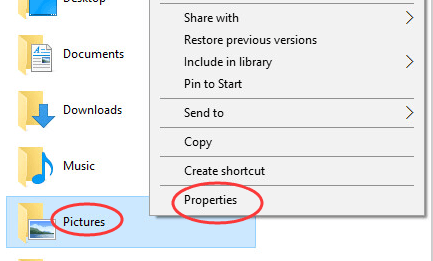 Step 2.
Click Advanced under Security pane.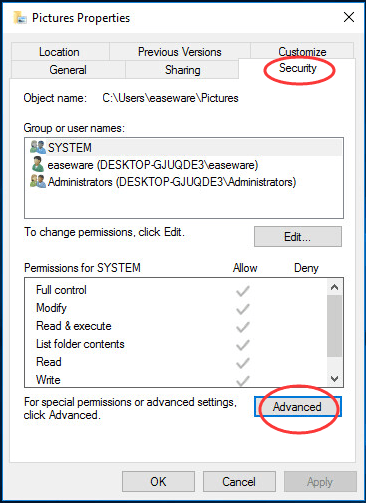 Step 3. 
Click Change.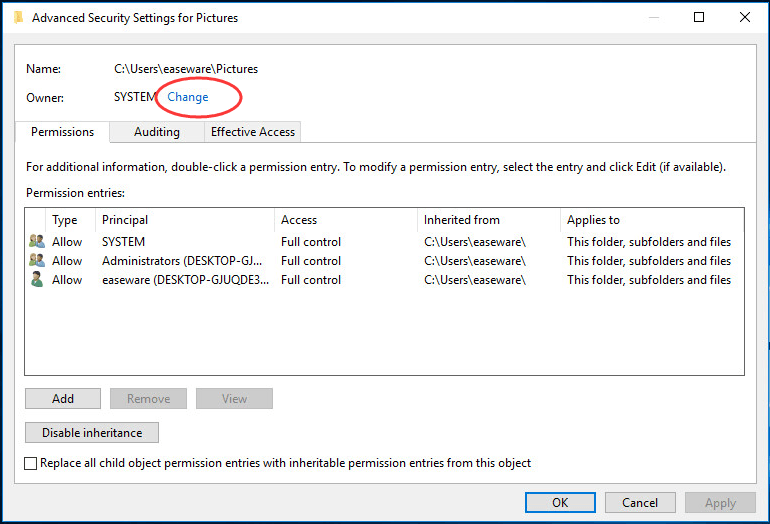 Step 4. 
Type your user name in the box.
Then click Check Names and OK.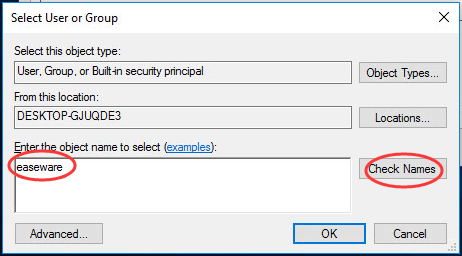 Step 5.
Check this two items:
Replace owner on subcontainers and objects
Replace all child object permission entries with inheritable permission entries from this object
Then click OK.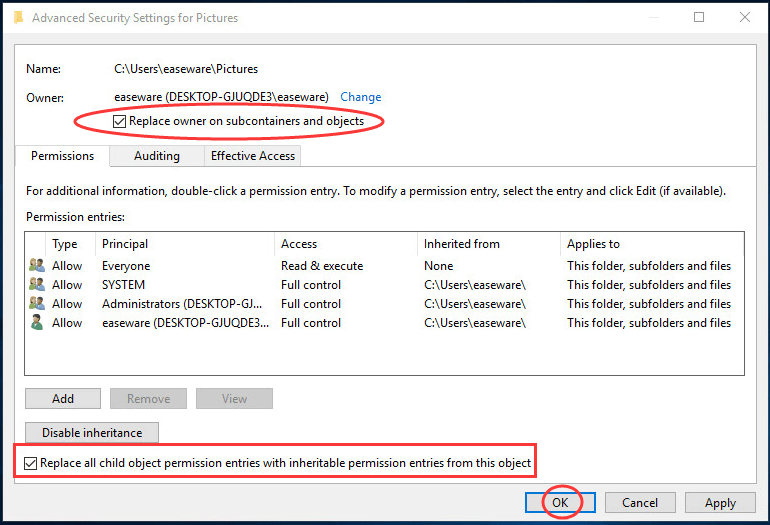 Step 6.
If prompted by Windows Security, click YES.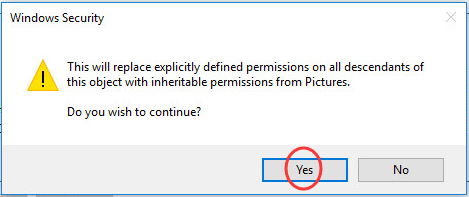 Now you can change permissions for your files normally now.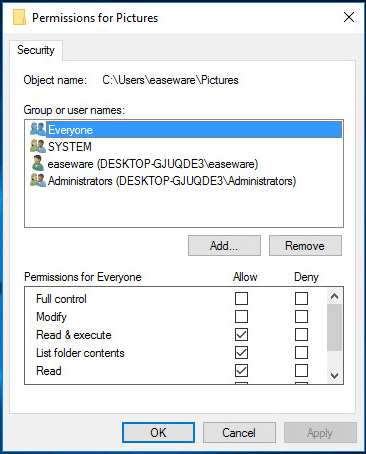 Any questions please feel free to leave comment below.


49
49 people found this helpful