Startup Folder allows you to manage items that launch automatically when Windows starts. After upgrading to Windows 10, you may have found it impossible to locate Startup folder like you did in Windows 7 or Windows 8. Fortunately, there is a simple way you can use to access Startup folder in Windows 10. 
Just 2 steps:
1) On your keyboard, press the Windows logo key and R at the same time to invoke the run command.
2) Type 
shell:startup
in the run box and click
OK
 .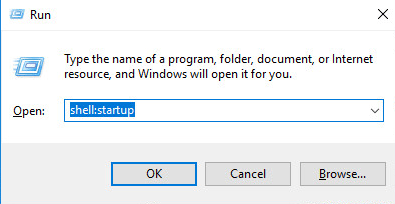 Then the Startup folder will open immediately. Quite easy, right?




If you need to use the Startup folder often, you can choose to Pin it to start menu. After that, to use the folder, you just need to click the Start menu.

Just follow these steps:

1) Click Programs to go up one folder level.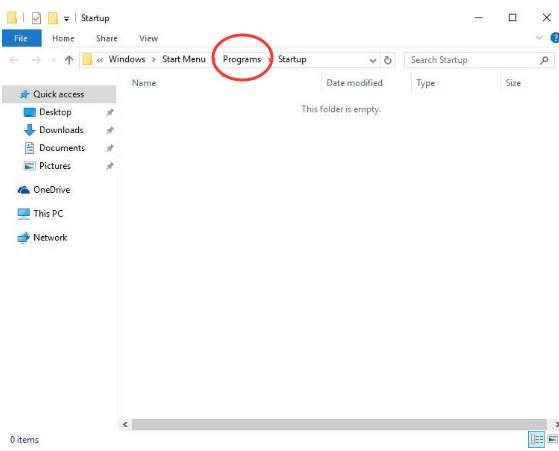 2) Right-click on the Startup folder and click Pin to Start .




3) Click Start menu then you can see the Startup folder there. To open the folder, just double-click on it.

2
2 people found this helpful