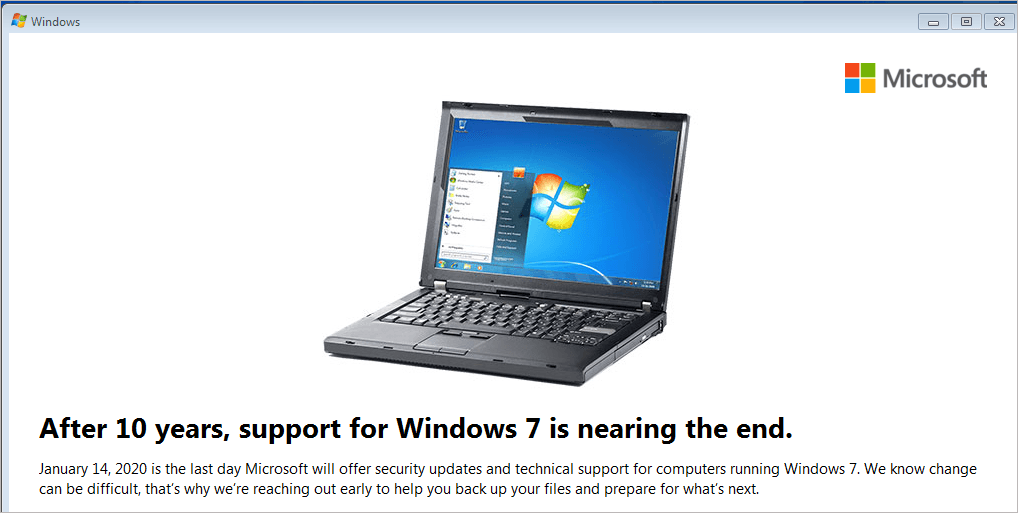 Are you seeing the alert saying: After 10 years, support for Windows 7 is nearing the end?
Microsoft delivers this notification on Windows 7 computers with the recent update KB4493132 to remind you and other Windows 7 users of Windows 7 End of Life. You may have questions on that. Don't worry. You'll learn everything about Windows 7 End of Life in this post.
When will the support for Windows 7 ends?
When Windows 7 was released on October 22, 2009, Microsoft committed to providing a 10-year support for Windows 7. So after 10 years, support for Windows 7 will reach its end on January 14, 2020. You may also see the time in the detailed notification.
What does 'End of support/life' mean?
When support for Windows 7 ends, you won't receive any technical support for any issues; you won't receive any software updates; you won't receive any security updates from Microsoft.
If you continue to use Windows 7 on your computer after the support ends, your computer may stay at greater risk for viruses and malware.
Can I prevent my computer from receiving the alert?
The alert may continue to jump to your computer once a month from the first time you see it to the nest January. But if you don't wish to see the alert any more, stop to receive it on your computer in this two ways:
Way 1: Tick 'Do not remind me again' on the alert window before you close it

Way 2: Modify the related registry value
If you've already closed the window without ticking the box, you can modify the related registry value to stop receiving the alert.
1) On your keyboard, hold down the Windows logo key, then press R.
2) Type regedit and press Enter.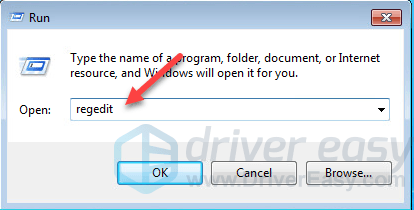 3) Click Yes when prompted by UAC(User Account Control).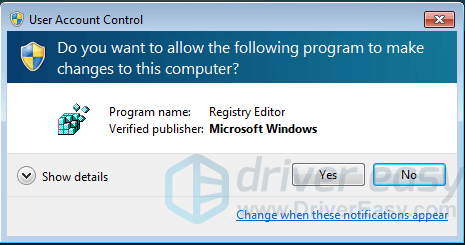 4) Go to HKEYCURRENTUSER/Software/Microsoft/Windows/CurrentVersion/SipNotify. Then right-click SipNotify to select New > DWORD (32-bit) Value.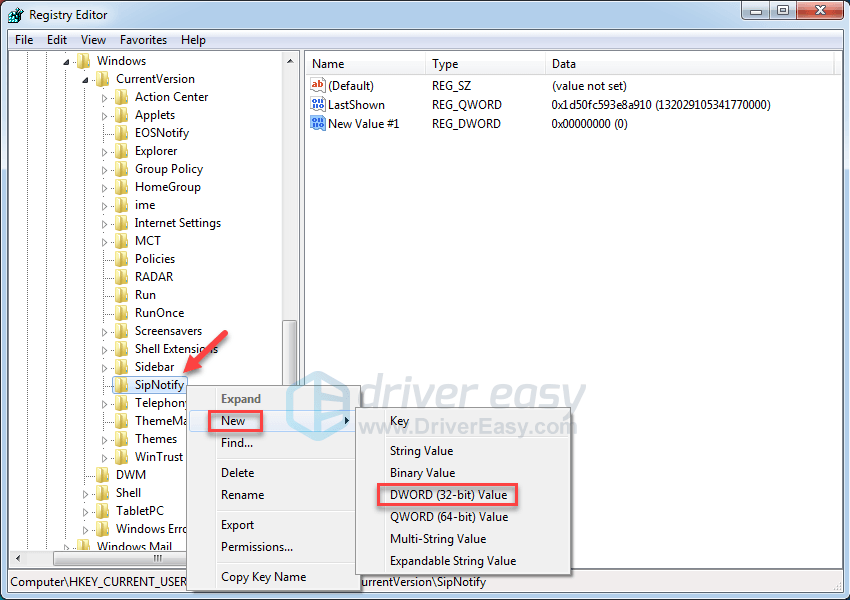 5) Name the new value: DontRemindMe. Then double-click it to set the Value data 1 and Click OK.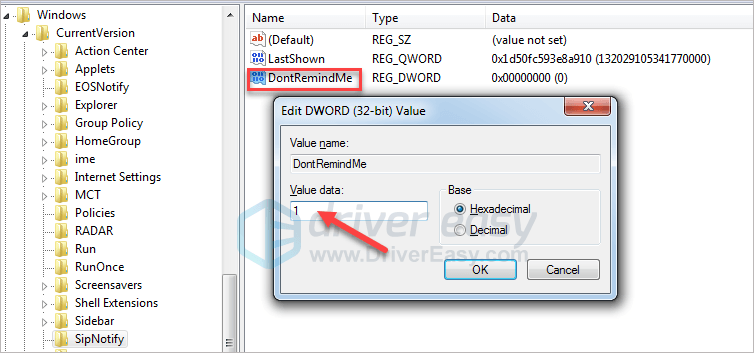 You won't see the notification any longer.
Can I continue to use Windows 7?
Before 'End of support', your Windows 7 will keep safe with Windows Update. But when the support ends, as we talked before, though Windows 7 still works, it's not the best choice since there's a great chance that your computer would be attacked by virus or malware.
What's my best choice for Windows 7 End of support?
As Microsoft recommends, you can upgrade Windows 7 to Windows 10 for best services.
If your PC meets the requirements of upgrading to Windows 10, then go ahead to upgrade to Windows 10.
If your PC has been used for a few years, and can hardly meet the requirement of upgrade, it's the time to buy a new PC for yourself.
---
So what will be your choice? Feel free to comment below to share with your own experiences and let me know if you have questions. I'd be very glad to help you.