How to Create Restore Point in Windows 7
To do a System Restore in Windows 7, you need to create a restore point first. Just follow steps below to create a restore point in Windows 7.
1. Open
Control Panel
.
2. View by
Small icons
and click on
System
.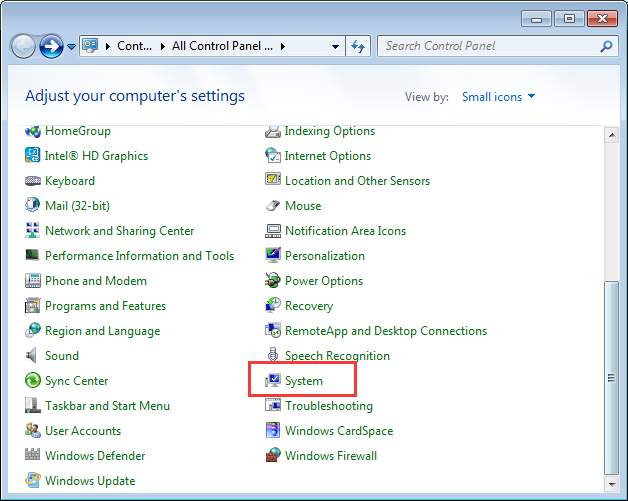 3. Click System Protection in left pane.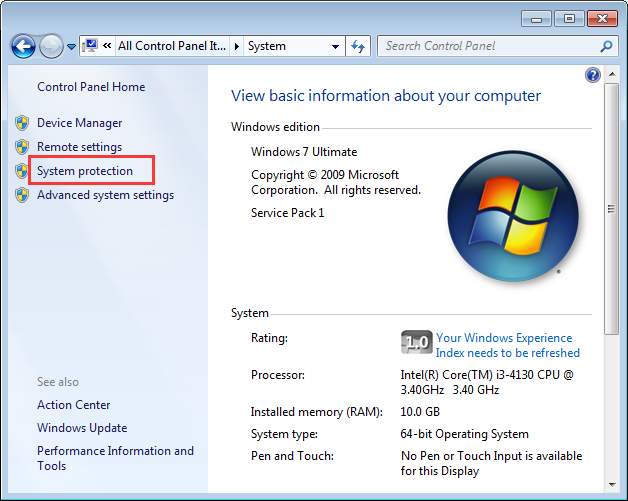 4. Under
Protection Settings
, ensure the
Protection
for the drive that you want to create a restore point is On (Note the drive must have Windows installed on.).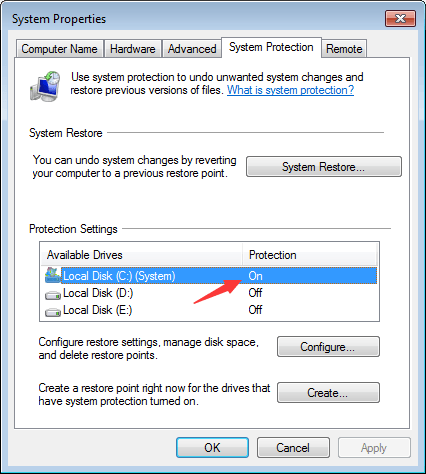 If not, select the drive and click Configure to turn it on.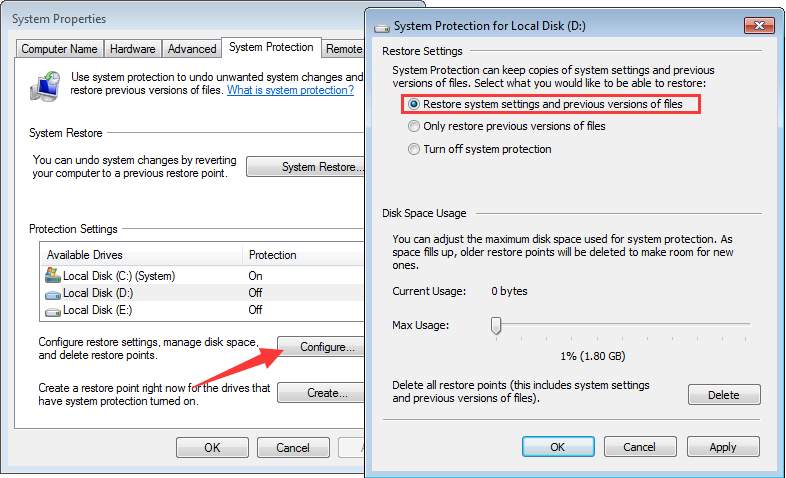 5. Click
Create
button.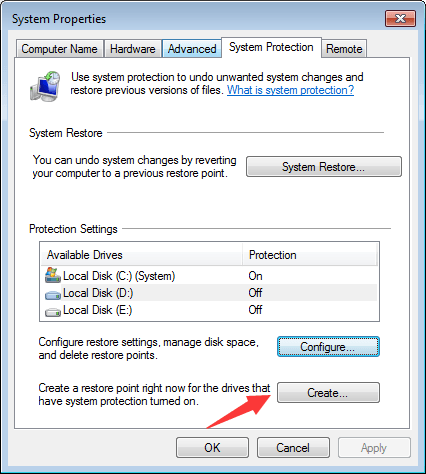 6. Type a description in the box, which will help you identify the restore point. (In my case, I type "restore point".) Then click Create button. After that, Windows will start to create the restore point.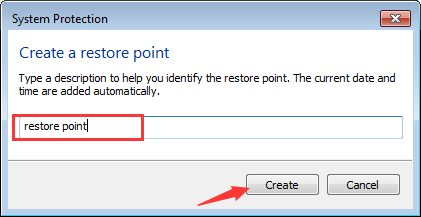 If you want, you can check whether the create point is created successfully:

Open System Properties again and click System Restore.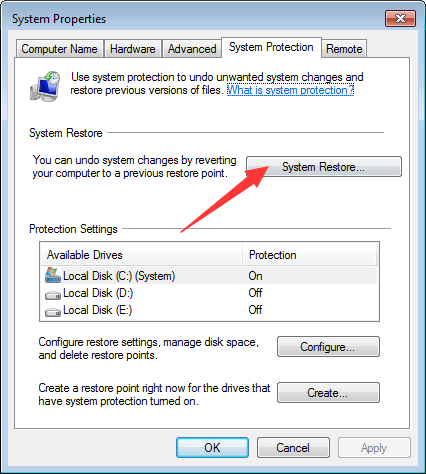 In my case, the "restore point" restore point has been created successfully.