If you want to update Windows 10 drivers for your Dell Inspiron 15 PC (
Dell Inspiron 15 7000, Dell Inspiron 15 3250, Dell Inspiron 15 3521, etc.
), you can go to Dell official website to download the driver you need. Downloading drivers manually takes forever. To save more time, you can consider using a trusted driver update software to help you.
Download Drivers from Dell
Go to 
Dell driver download page
. With your PC model and the specific operating system that you are using (Windows 10 64-bit or Windows 10 32-bit), follow the on-screen instructions to download the driver. 
Note
not every Dell Inspiron 15 product has been tested for Windows 10. For the product that has not been tested for Windows 10, in product Support page, you will see the announcement saying "Product not tested for Windows 10 upgrade". In this case, there are no Windows 10 drivers released for this product.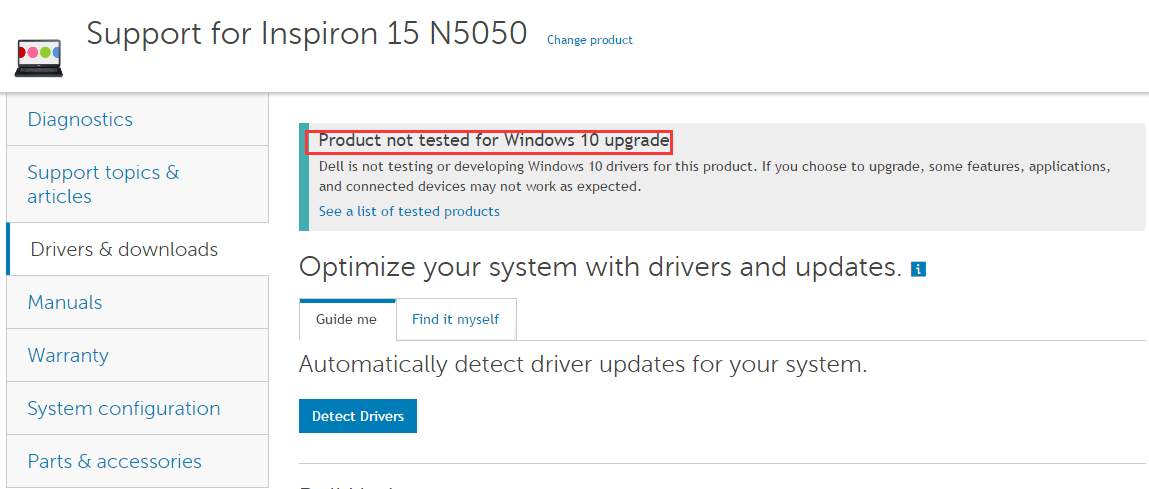 Inspiron 15 N5050

If you can't find Windows 10 driver on the website, download driver for Windows 7 or Windows 8 instead, which is always compatible with Windows 10. 

You might need to install Windows 7 or Windows 8 driver manually in Windows 10. To install the driver manually, follow these steps:

The driver files are always packaged in a single executable file. Before you get started, extract the files first.


1. Press Windows key and R (at the same time). A run dialog will appear.  Type devmgmt.msc in run box and click OK.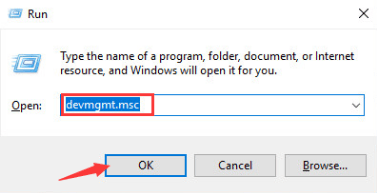 2. Expand the categories and locate the device you need to update driver for. Right-click on the device name. A context menu will pop up. Select Update Driver Software from the menu.
Following screen shot is for your reference.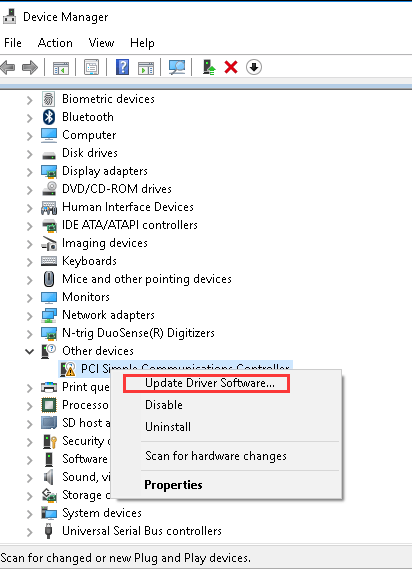 3. Click Browse my computer for driver software.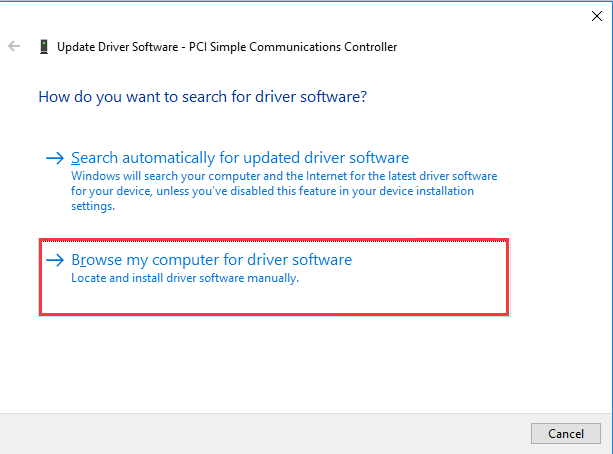 4. Click Let me pick from a list of device drivers on my computer.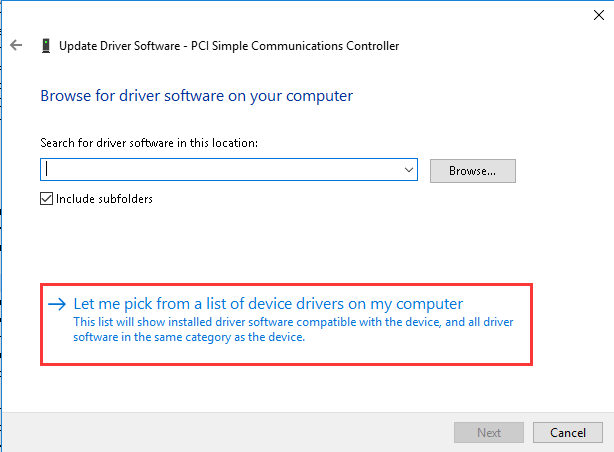 5. Click Have Disk.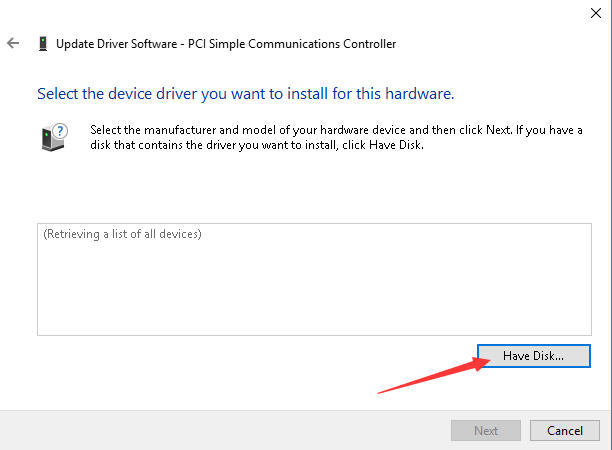 6. In the Install From Disk dialog box, click Browse to navigate to the folder where you extracted the driver files to. Locate an .inf file for the device driver that you want to install, and then click Open. Generally, the .inf file is located in one of the following folders:

In the same folder as the Setup program.

In a subfolder that is in the folder that contains the Setup program. Generally, the subfolder has a name such as Windows 7, Drivers, or Win7.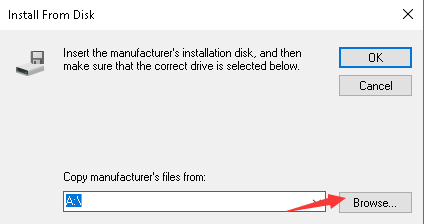 7. Follow the steps in the Update Driver Software DeviceName dialog box to update the driver.
Download and Install the Drivers Using Driver Easy


If you have difficulty downloading and installing the drivers manually, you can use Driver Easy to help you. Driver Easy can scan your computer to detect all problem drivers in several seconds, then provide best-matched drivers instantly. It has Free version and Paid version. You can use the Free version to update all drivers one at a time. But with the Paid version, to update drivers, all you need to do is click your mouse 2 times. Moreover, you can enjoy professional tech support guarantee, you can contact us for further assistance regarding any driver issue.

1. Click Scan Now button. Then Driver Easy will scan your computer quickly and provide you with new drivers instantly.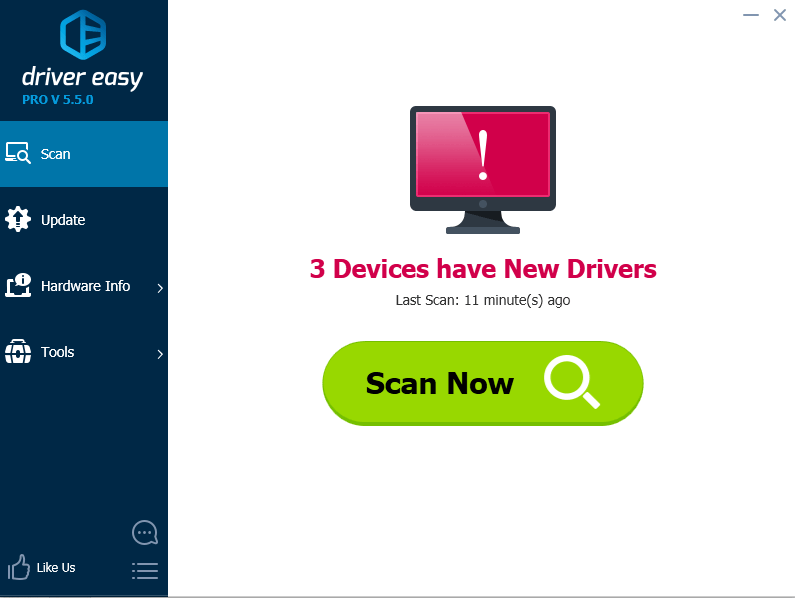 2. Click Update All button. Then all drivers will be downloaded and installed automatically.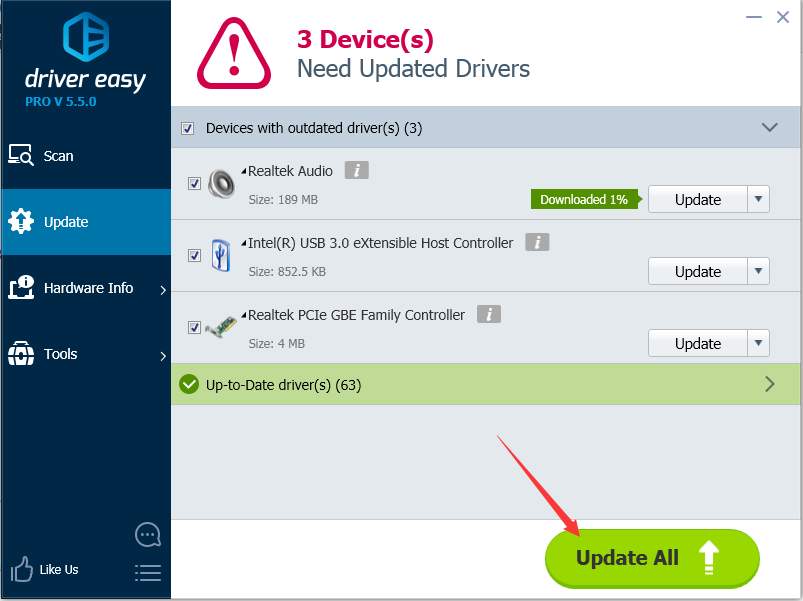 We offer 30-day money back guarantee. So please feel free to ask for a full refund if you are not satisfied with the Paid version.
7
7 people found this helpful