Defer upgrades option is available on Professional, Enterprise and Education editions of Windows 10, whilst Windows 10 Home doesn't have this feature. 
If you enable this feature, your Windows 10 PC will stay on the
Current branch for business
. But for business users who want to wait a bit longer before getting new features on their PCs, i.e., they want the new features to become more stable as time goes by, this feature can be of great help. 
There is no option to disable Windows Update on Windows 10 Home edition, so when new features are released, users of the Home edition will have access to the tested new builds before users with Windows 10 Professional one. If you enable the defer upgrade feature, the new builds will not be installed until probably months later when they are very mature and have much less bugs than the previous released ones, which could be great news to business people who are looking for a more stable and staid working environment. 
If you want to enable the Defer upgrade feature, please follow the steps below to get what you want: 
1) In the search field, type the command
gpedit.msc
in. Then choose
Microsoft Common Console Document
from the list of choice.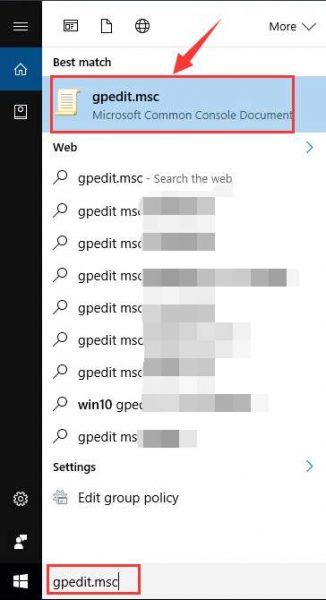 2) On the left pane, choose
Administrative Templates
, then on the right pane, choose
Windows Components
.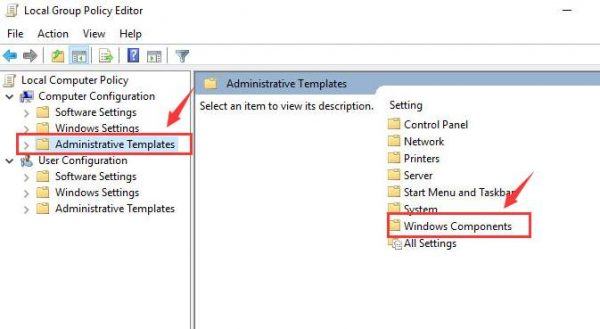 3) Then double click 
Windows Update
.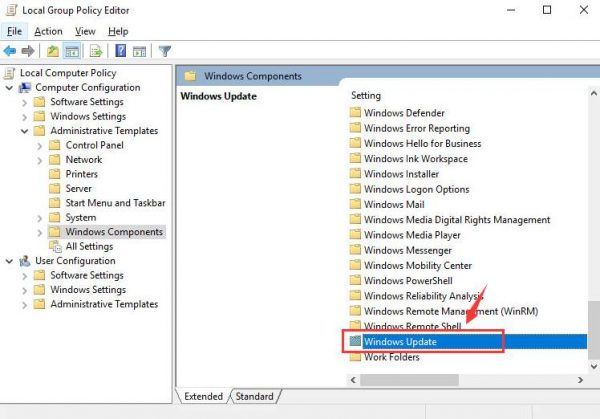 4) Find the
Defer Upgrades and Updates
option on the right pane, double click it.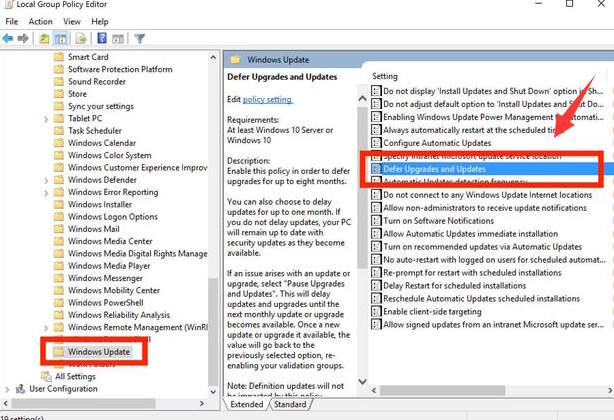 5) 
The window that opened contains the Local Group Policy settings. To make any changes, select Enabled. Then press Apply and OK to save and exit.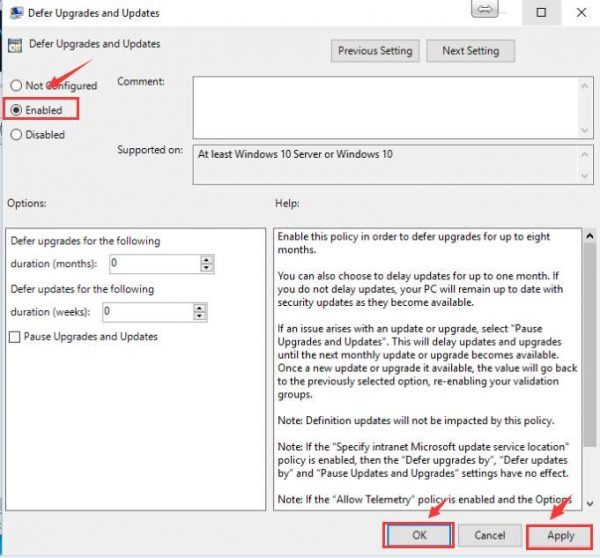 6) In the Option section, you can see the option allowing you to choose to
Defer upgrades for the following
X months or weeks. You can set the number of the duration by yourself according to your own needs.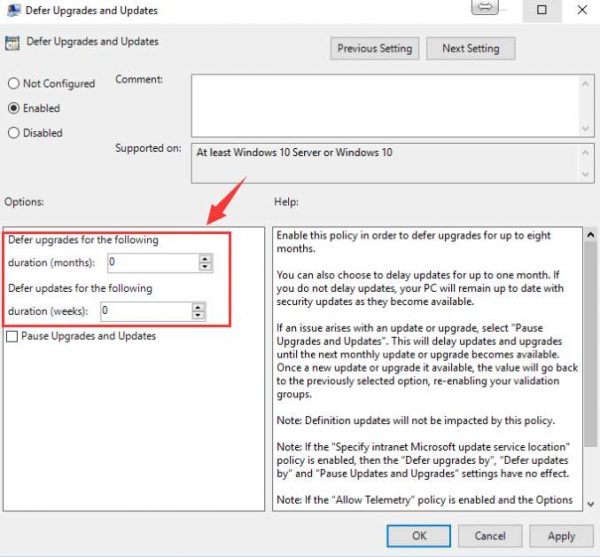 7) You can even tick the box for
 Pause Upgrades and Updates
to temporarily hold on all upgrades and updates.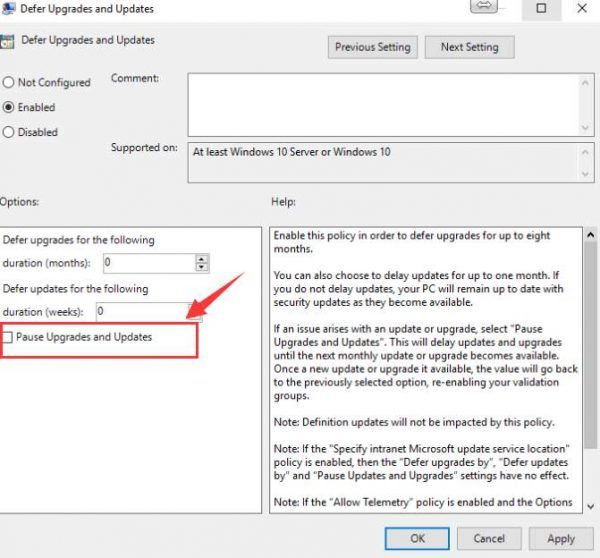 After the changes, please remember to press the
Apply
and
OK
to save and exit.