After you upgrade the system to Windows 10 or perform a Windows 10 update, if your HP Photosmart printer doesn't work as usual, it most properly has driver issues. In this case, you need to fix the driver issues by updating the drivers.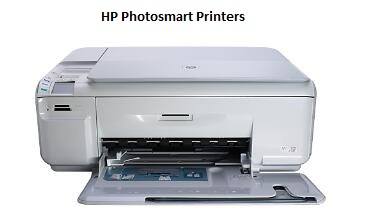 New system always has driver compatibility issues, especially for Windows 10. For many manufacturers, they have not released Windows 10 drivers. So HP may not release Windows 10 drivers for your printer model.

HP has declared that most HP printers in use with Windows 7 or Windows 8 will continue to work smoothly without the need to reinstall drivers. If you upgrade from Windows 7 or Windows 8, your HP Photosmart printer should have worked with no problems. Or you may need to install the latest Windows 10 driver.

You can visit the HP website to check whether your printer model supports Windows 10.

There are three methods below you can use to update the drivers. They are two traditional methods and one more effective method. 
Method 1:
Download the driver from HP  
Go to HP Customer Support – Software and Driver Downloads. Then enter your HP model number to find your product. After that, you will be directed to the download page. You can find the right drivers there.  If you can find Windows 10 driver, your printer definitely supports Windows 10. (example: C4580). Usually, you just need to double-click on the downloaded file and follow the on-screen instructions to install the driver. If there is no Windows 10 driver, try the additional drivers.
1. Enter your HP Photosmart Printer model then click on Find my product button.

2. Select System version as Windows 10, then click on Change button.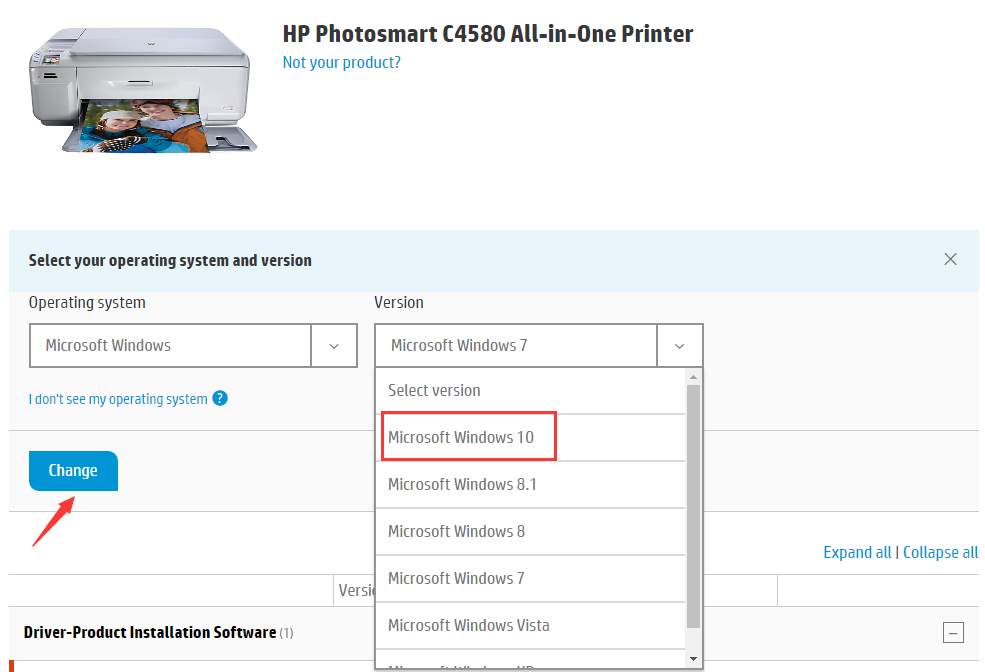 Method 2:
Use Windows Update to update the driver
Some printers have drivers installed through Microsoft Windows Update. So you can try updating the drivers through Windows Update.
Following steps are for your reference how to use Windows Update in Windows 10 to update drivers.
1. Click Start menu and click Settings.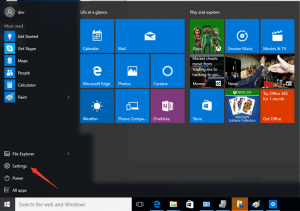 2. In Settings window, click Update & security.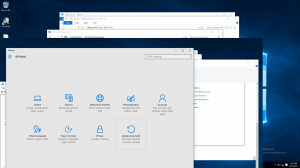 3. In UPDATE & SECURITY, click Windows Update in left pane.
   Click Check for updates, and then wait while Windows looks for the latest updates for your computer.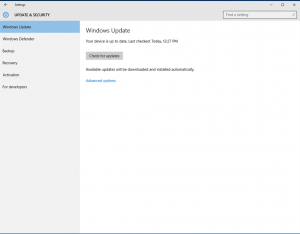 4. Click the link that tells you optional updates are available. (If you don't see this link, it means Windows Update didn't find any updates for your computer.)
5. Select the driver you want to install, click OK, and then click Install updates.
You need to update drivers manually by using Method 1 and Method 2. And it may take you a lot of time to find drivers and install the drivers. Following you will learn the most effective update method. 
Method 3:
Use Driver Easy to update the drivers automatically
Download the driver from HP or use Windows Update requires some computer skills and could take you much time. But with Driver Easy, you just need to click several clicks to download and install the driver. Driver Easy will detect all problem drivers in your computer, then download the new drivers. So it will find the right driver for your HP Photosmart printer. If it doesn't find the driver, most probably is because your printer model doesn't support Windows 10. You may need to replace a most current printer.

Driver Easy has Free version and PRO version. Both versions can be used to download drivers automatically. The Free version allows you to update all drivers one by one. But with the PRO version, you can update all drivers by just clicking the mouse two times. What's more, you will enjoy free expert tech support guarantee and 30-day money back guarantee. You can ask for a full refund if you are not satisfied with the product.


1. Click on Scan Now to detect all problem drivers in your computer.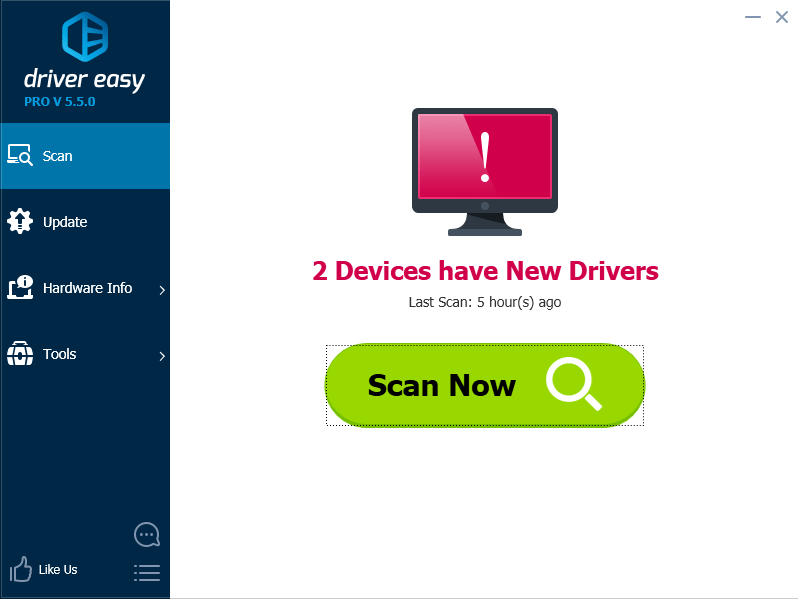 2. Click Update All button to download and install all new drivers at a time.