Many Windows users have reported that they have seen an error message that says "Network cable unplugged" and their computer has not been able to work properly. They see this message on the desktop or in the status of the network connection, and they may see it from time to time.
This is an annoying issue. Your computer cannot connect to the Internet or your Local Area Network (LAN). And you're probably thinking anxiously what are you supposed to do to fix a problem like this.
But not to worry! It's possible to fix this problem. Here are several fixes you should try:
2) Check your network cable and router
3) Update your network adapter driver
4) Change the network adapter's Duplex mode


1) Reboot your computer
There may be some corruption issues on your computer that cause the error. You need to reboot your computer to get rid of those issues. But simply restarting your operating system isn't enough to clear the issues. So you need to reboot your computer thoroughly. To do so:
1. Shut down your computer and unplug the power cord. (If you are using a laptop, remove the battery as well.)
2. Leave your computer for at least 30 minutes.
3. Reconnect the battery and the power cord.
4. Start your computer.
If this method solves your problem, you won't see the error message and your computer will be able to connect to the Internet.


2) Check your network cable and router
You may see a "Network cable unplugged" error if your network cable is not connected correctly or your router is not working properly. The following are the things you need to check to ensure your network cable or router is not the cause of the problem:
1. For your network cable, check both ends of the cable and ensure they are not loose. If it is connected correctly, you may even try replacing a new cable to verify it isn't the cable that causes the problem.
2. For your router, check its indicator lights and make sure they are blinking on as normal. (You may need to check the instruction manual of your router to know how the indicator lights should blink.) If the lights are not blinking on normally, try restarting your router. If the issue persists, contact the manufacturer of your router or your Internet Service Provider. They will offer you further assistance to fix your problem.


3) Update your network adapter driver
You may also get an "Network cable unplugged" error when you're using the wrong network adapter driver or it's out of date. So you should update your network adapter driver to see if it fixes your problem. If you don't have the time, patience or skills to update the driver manually, you can do it automatically with Driver Easy.
Driver Easy will automatically recognize your system and find the correct drivers for it. You don't need to know exactly what system your computer is running, you don't need to risk downloading and installing the wrong driver, and you don't need to worry about making a mistake when installing.
You can download and install your drivers by using either Free or Pro version of Driver Easy. But with the Pro version it takes only 2 clicks (and you get full support and a 30-day money back guarantee):
1. Download and Install Driver Easy.
2. Run Driver Easy and hit the Scan Now button. Driver Easy will then scan your computer and detect any problem drivers.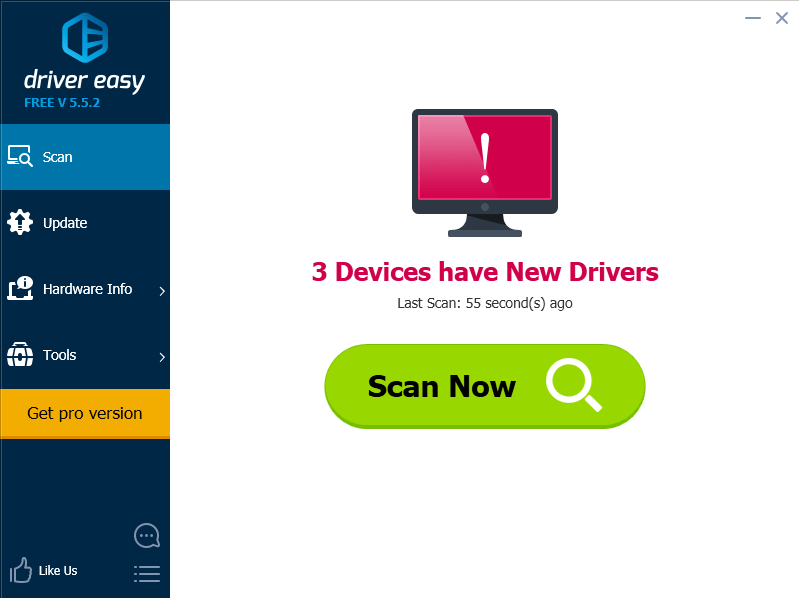 3. Click on the Update button next to the network adapter to download the latest and correct driver for it. You can also hit Update All button at the bottom right to automatically update all outdated or missing drivers on your computer (this requires the Pro version — you will be prompted to upgrade when you click on Update All).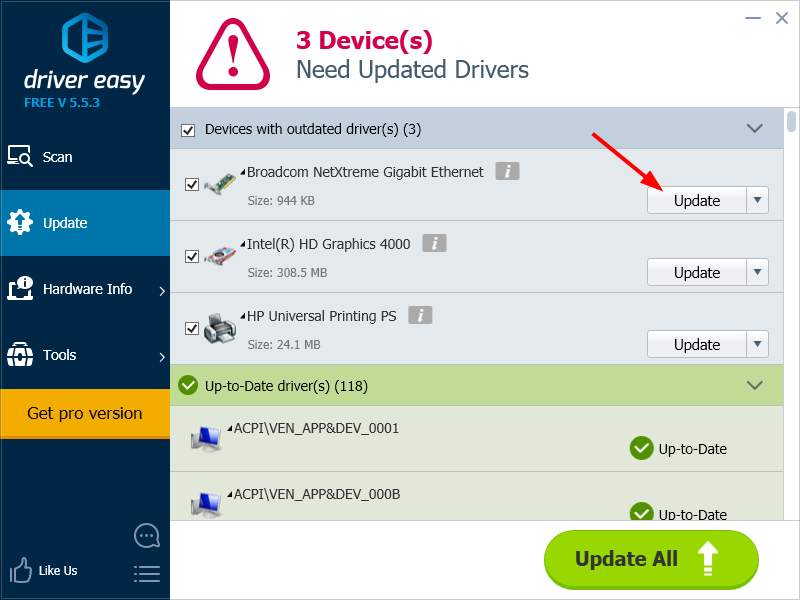 4) Change the network adapter's Duplex mode
Duplex is a system that manages both directions of the network communication. The default Duplex setting on the network adapter is Auto. But this sometimes causes the network cable not to be detected and thus the "Network cable unplugged" error. You need to change the network adapter's Duplex mode to fix this problem. To do so:
1. Press Win key and R key on your keyboard at the same time, then type "devmgmt.msc", and press Enter.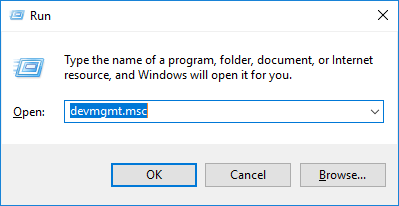 2. In Device Manager, double click on Network adapters to expand this category. Then right-click on your network adapter and select Properties.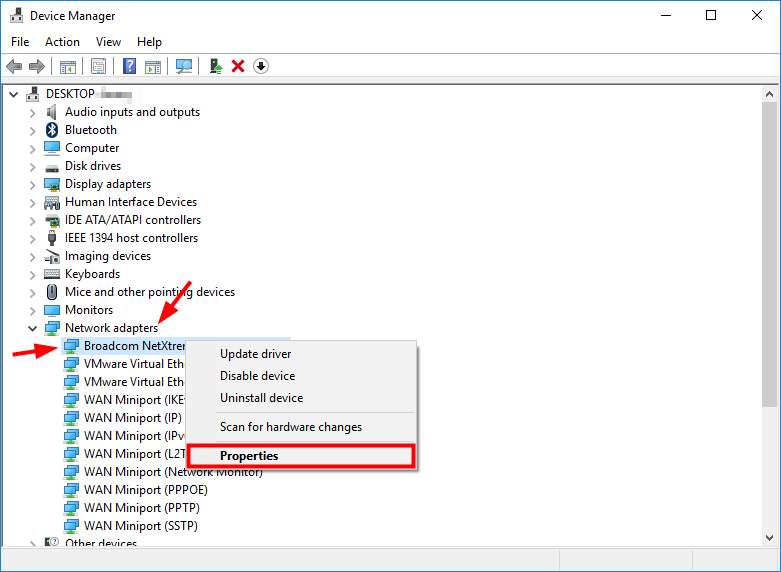 3. In the network adapter properties window, select the Advanced tab, select Speed & Duplex in the Property menu, and change its Value to a value other than Auto Negotiation. (You can test with every value and see which one will solve your problem.) After that, click OK.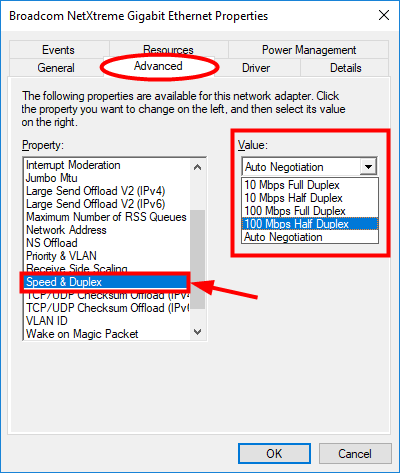 4. Restart your computer. The error will be gone now if this method works for you.
10
10 people found this helpful