If you want to install drivers for your HP product on Windows 7, you can go to HP website to download the official drivers. When you search drives online, please make sure you get official drivers, as they won't contain any spyware, adware or malware. In HP website, drivers can be downloaded from Software & drivers section. 
To download correct drives, you are required to get your HP product model name and the specific operating system that your PC is running.
If you are not sure how to download the correct driver from HP website, you can refer following steps.
1. In "Software & drivers" page, enter the model name of your HP product. (As an example, take OfficeJet 2620.)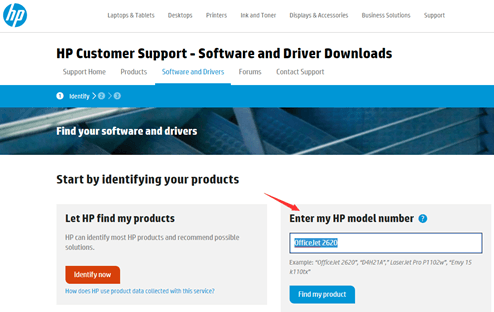 2. Follow the on-screen instructions until you go to the driver download page. Select the system to Windows 7 then click Update button. If the system is selected as Windows 7 by default, you can skip this step.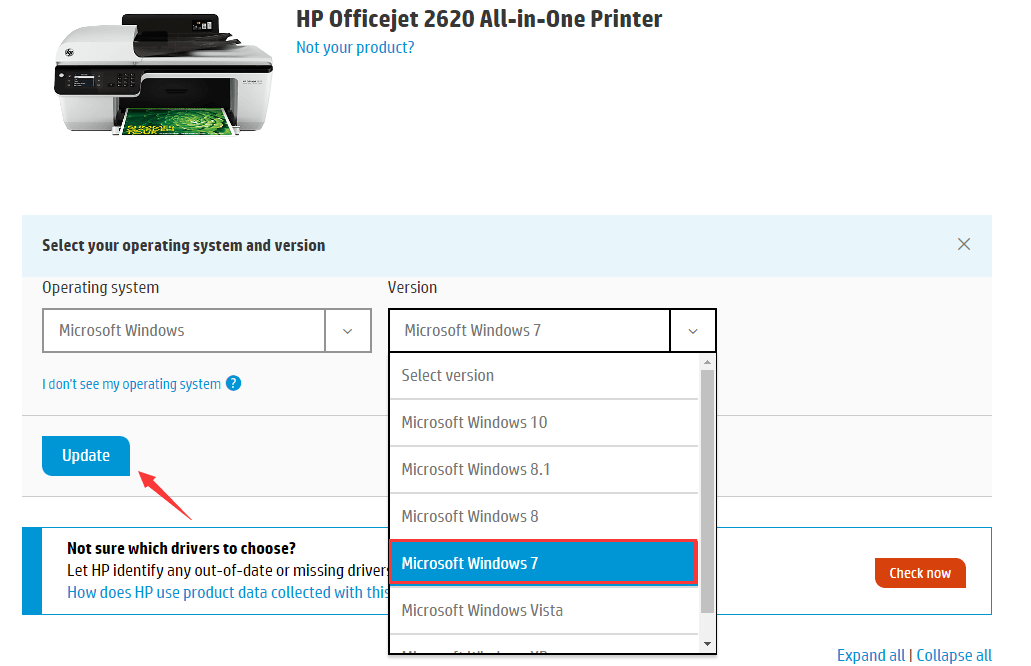 3. Click Download button to download the driver installer package, which always is an executable file (.exe).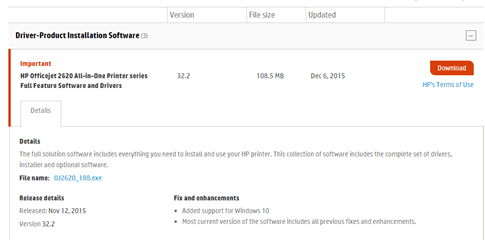 After download completes, just double-click on the file and follow the instructions to install the driver.
As you know, downloading correct drivers is essential. Fault drivers may cause serious system problems. For advanced PC users, it may be easy to determine if you are downloading correct drivers. But if you are novice in computer field, it is hard and risky. For both, manually downloading and installing drivers can be time consuming.
So instead of manually downloading and installing drivers, you can use Driver Easy to download and install drivers automatically. Driver Easy provides the latest official drivers. And it provides drivers for Windows 7.
Driver Easy has Free version and Paid version. You can use the Free version to download new drivers, but you are required to use the downloaded driver files to install the drivers manually step by step. And the download speed is limited. To save more time, you can use the Paid version. With Paid version, all drivers will be updated automatically. More over, you can enjoy free technical support guarantee. If you meet any further technical problems, you can contact us for assistance. Paid version offers 30-day money back guarantee. You can ask for a full refund if you want within the guarantee period.
With Driver Easy Paid version, your all device drivers including the HP product device drivers can be downloaded and installed with just 2 steps.
Step 1: Click Scan Now button and it will auto scan your computer. This is to identify if the HP drivers are outdated, missing or broken.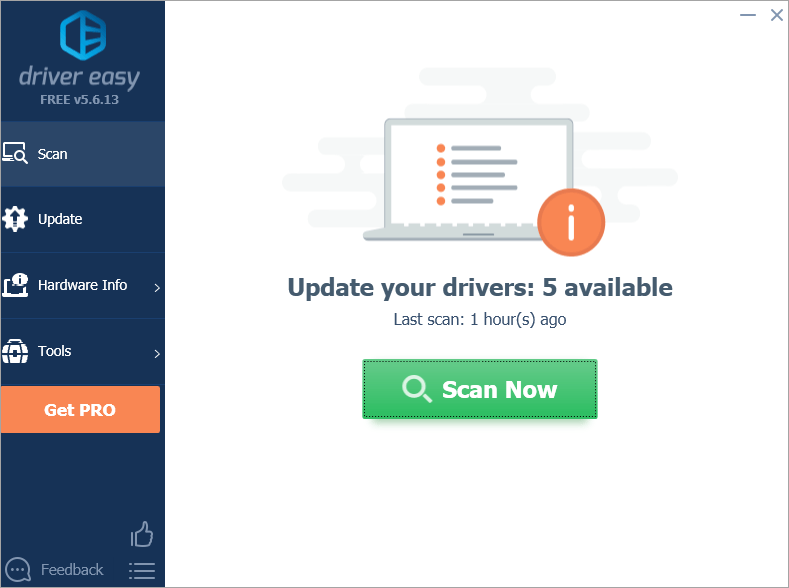 Step 2: After scanning completes, you will get a list of all problem drivers.
You can click Update All button to download and install all drivers at a time.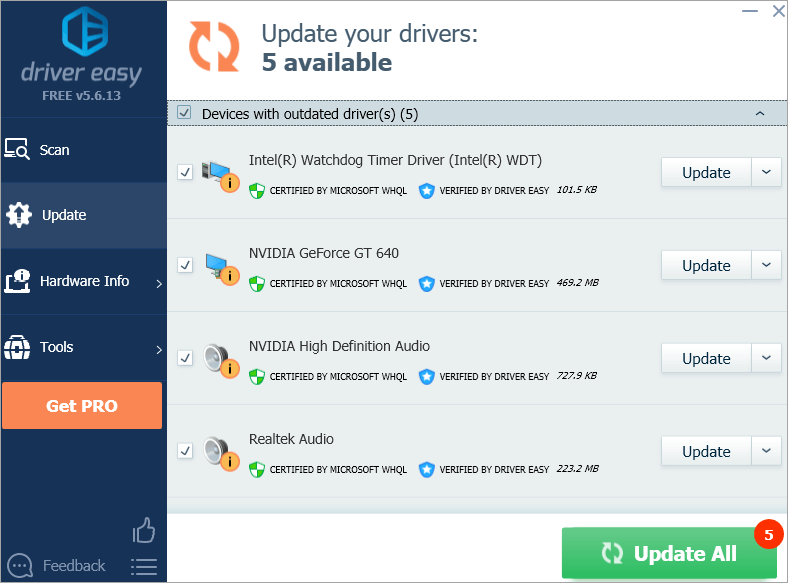 If you want to use Driver Easy Free version to update drivers, you can click here for more details about how to use it. 
14
14 people found this helpful