Many Windows 10 users are having an issue with Windows Update. They get a 0x8024a105 error on Windows Update when they are trying to update their system.
This is a very frustrating issue. You can't install the update because of this error. But don't worry. You can still fix the error…
Fixes to try
The following are a few methods that have helped many Windows 10 users. You don't have to try them all; just work your way down the list until you find the one that works for you.
Method 1: Run Windows Update troubleshooter
You should first try running the built-in troubleshooter for Windows Update to fix the error. To do so:
1) Click the Start button in the lower left corner or your screen, then type "troubleshoot".

2) Click Troubleshoot in the search results.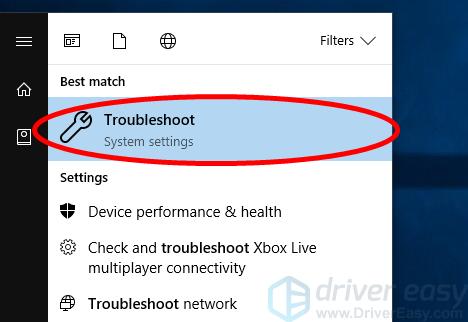 3) Click Windows Update, then click Run the troubleshooter.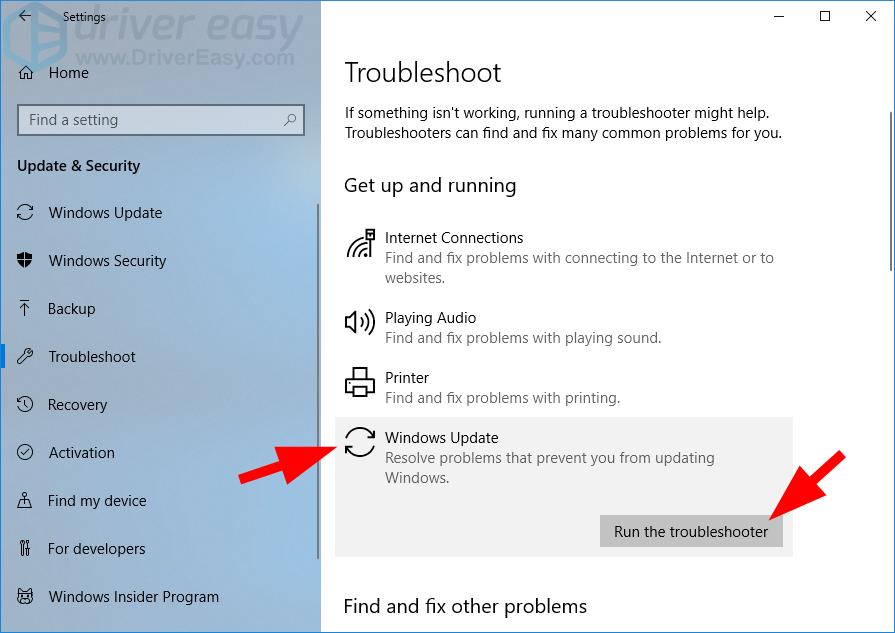 4) Wait for the troubleshooting process to complete.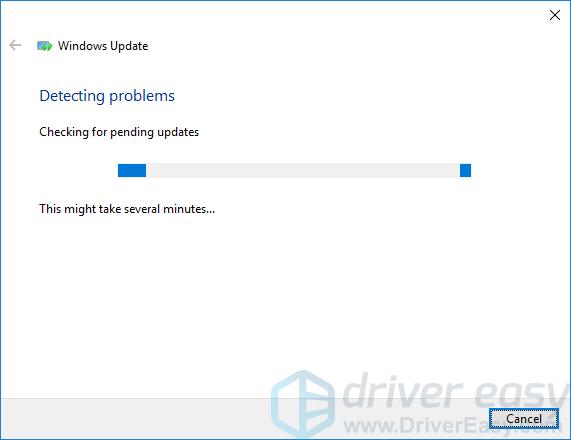 If the troubleshooter fixes your 0x8024a105 error, great! But if not, there are two more fixes to try.
Method 2: Reset Windows Update components
You may get this error because your Windows Update components are corrupted. You should reset them and see if this fixes your problem. Here's how to do it.
1) Click the Start button in the lower left corner of your screen, then type "cmd". In the list of results, right-click Command Prompt and select Run as administrator.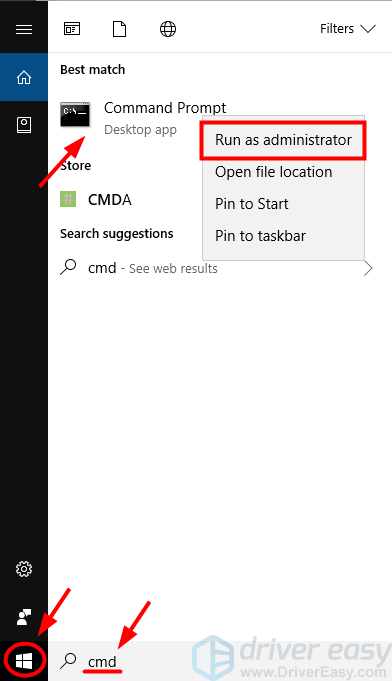 2) In Command Prompt, type the following lines of command and press Enter on your keyboard after typing each:
net stop bits
net stop wuauserv
net stop appidsvc
net stop cryptsvc
These commands will stop the services that Windows Update requires to download and install updates.
3) Type these lines of command and press Enter after typing each in Command Prompt:
Ren %systemroot%\SoftwareDistribution SoftwareDistribution.old
Ren %systemroot%\system32\catroot2 catroot2.old


This will rename the SoftwareDistribution and catroot2 folder, which are used by Windows Update to store data and temporary files. Your system will detect that these folders are missing, and then it'll create new ones. The purpose of this is to make the system use the new SoftwareDistribution and catroot2 folders so that Windows Update can avoid issues from the old ones.
4) In Command Prompt, type these commands and press Enter after each to restart the services:
net start bits
net start wuauserv
net start appidsvc
net start cryptsvc


Hopefully this works for you. But if not, you may need to…
Method 3: Install the update manually
You can also download and install the update manually if Windows Update fails to do it for you. To install the update manually:
1) Click the Start button in the lower left corner of your screen. Then type "information". In the list of results, click System Information.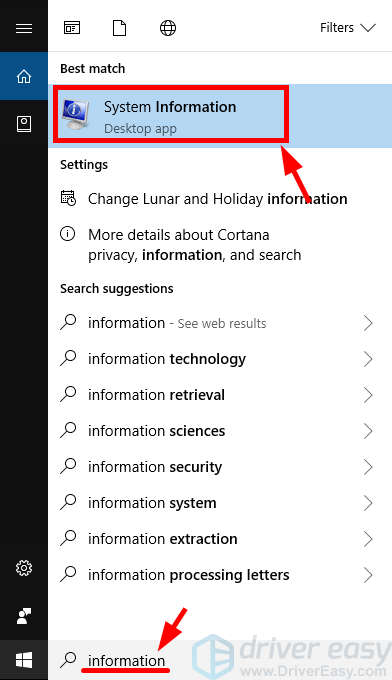 2) In the System Information window, check System Type. Its value is usually x64-based or x86-based (or sometimes ARM64-based).
This is an important piece of information and you should note it down. It will be useful when you are looking for the updates that match your Windows later.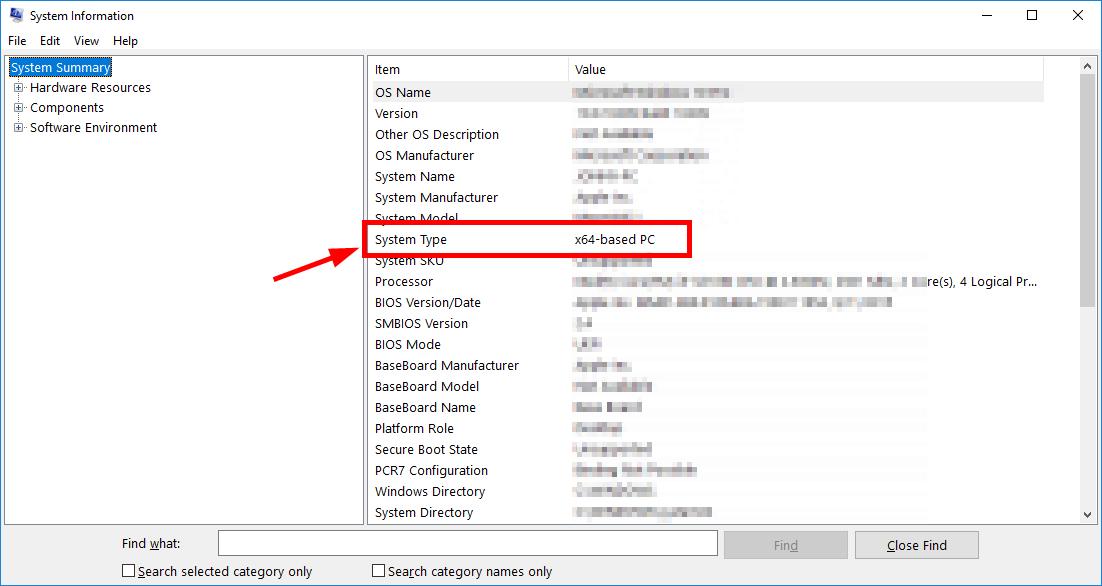 3) On Windows Update, note down the system updates that failed to install. (You may need to get the information from the update history.)
Note down the codes of these updates that start with "KB".

4) Go to Microsoft Update Catalog. Then search for the updates you have failed to install.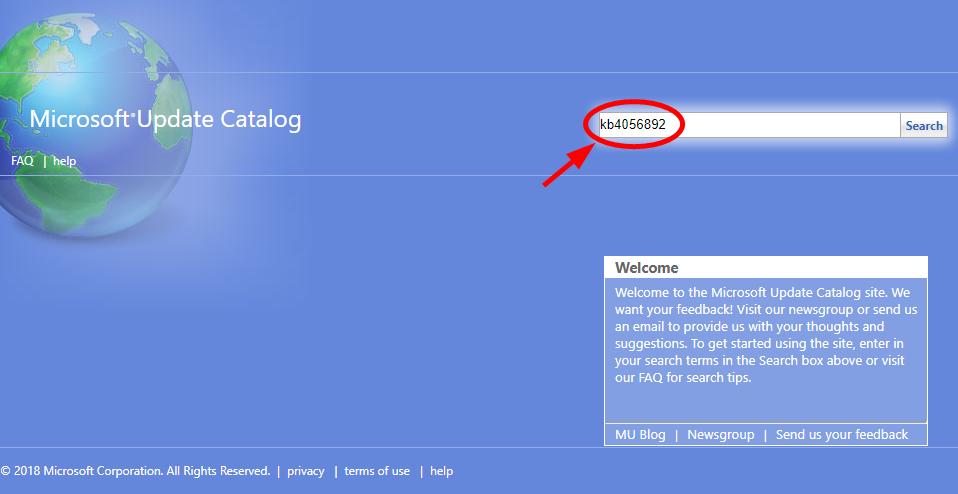 5) In the search results, find the update that matches your operating system and system type (x86-, x64- or ARM64-based). Then click Download next to the update.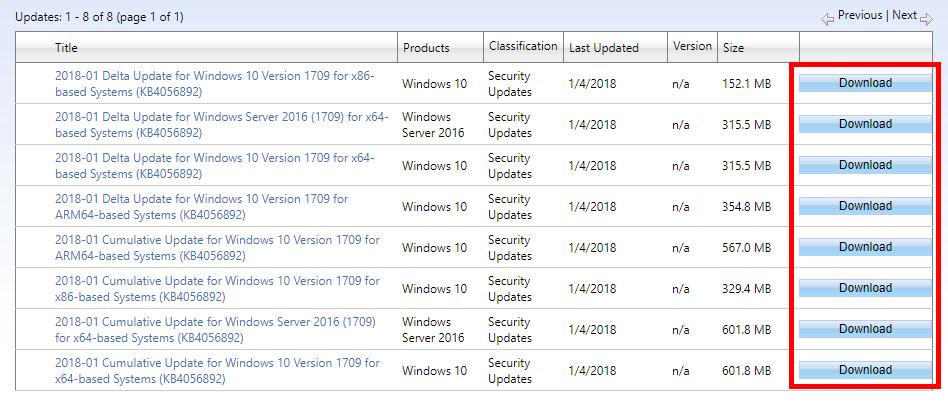 6) Click the link on the new window to download the update.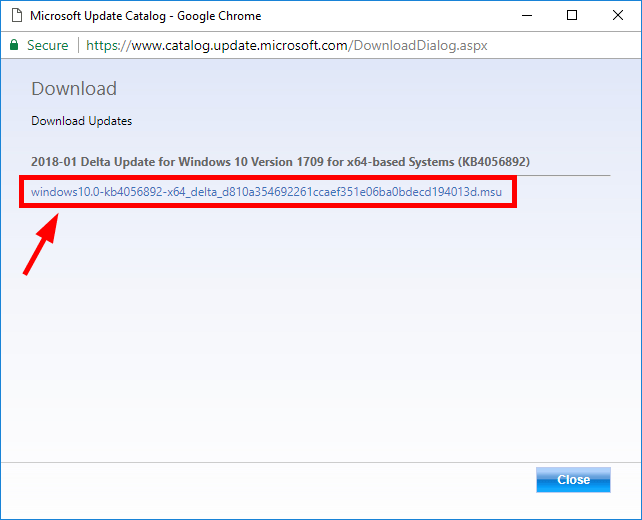 7) Open the file you've just downloaded and follow the on-screen instructions to install the update.
2
2 people found this helpful