How to Fix DRIVER POWER STATE FAILURE Error
If you encounter blue screen error with message DRIVER_POWER_STATE_FAILURE, you can try using solutions here to fix the issue.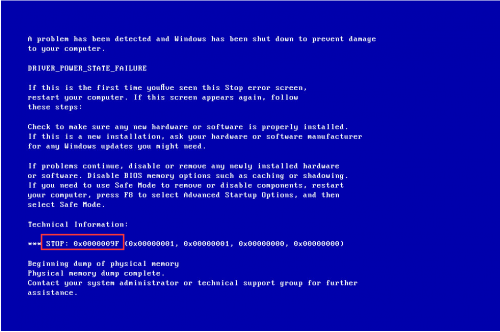 As you can see from the blue screen, DRIVER_POWER_STATE_FAILURE error has a value of 0x0000009F which indicates that the driver is in an inconsistent or invalid power state. The error most probably is caused by the incompatibility between your PC's power management and one or more installed drivers. It normally occurs during one of the following power state transitions:
Going to or returning from Sleep mode
Going to or returning from Hibernate mode
Shutting down or starting computer
 To resolve the problem, you can try updating the drivers.
The Network Card, Wireless Card and the Video Card drivers could most probably be the reason. If you are not sure which driver you need to update, you can try updating these three drivers on each to the latest version and see if the problem resolves. You can go to your PC manufacturer's website to find and download the latest drivers.
It can be a little hard to find and download drivers manually. You need to know about your PC information and operating system. So you can use Driver Easy to help update drivers. Driver Easy will detect all problematic drivers in your computer. Then download new appropriate drivers. With Driver Easy, you can fix this error in several minutes if the issue is caused by problem drivers.
After updating drivers, if the problem still persists, you can try fixes below.
Fix 1: Roll Back Drivers
If the error occurs after you install new drivers, you can try restoring the drivers to previous version.
1. Go to Device Manager and expand the category to locate the device with problematic drivers.
2. Right-click on the device name and click Properties.
3. In Driver tab, click Roll Back Drivers button and follow on-screen instructions to roll back the driver. Then reboot your PC to make the change take effect.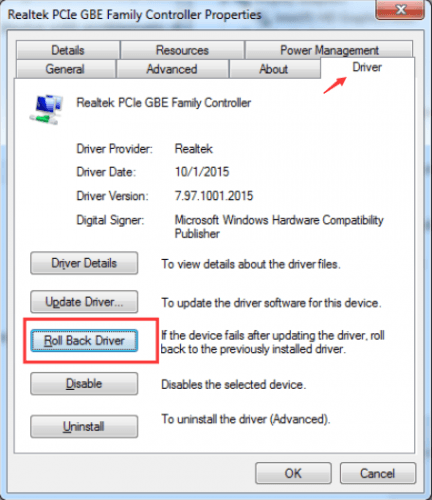 Fix 2: Remove Problematic Software
If the error occurs after a recent software installation, remove the software and see if the problem resolves.
1. Go to Programs and Features.
2. Uninstall the software.
3. Reboot your PC.
Fix 3: Disconnect Peripherals from your PC
If the error occurs after you connect a device (printer, scanner, camera, etc.) to the computer, try disconnecting the device and see if the problem resolves.
1. Turn off your computer.
2. Remove the device.
3. Turn on the computer again.
Fix 4: Repair Problematic System Files
The error would occur if some system files are damaged or corrupted. Follow steps below to try repairing problematic system files. (To run the command below, you need to login as administrator.)
1. Press Win+R (Windows key and R key at the same time).
2. Type cmd in the run box and click OK button.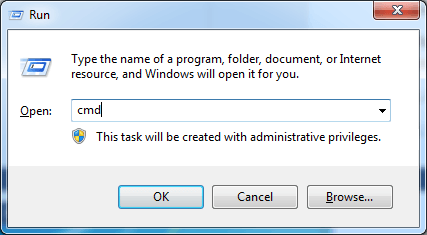 3. Type sfc /scannow and press Enter. After verification 100% completes, the scan will be done and you will get message if your PC has problematic files and if they can be fixed.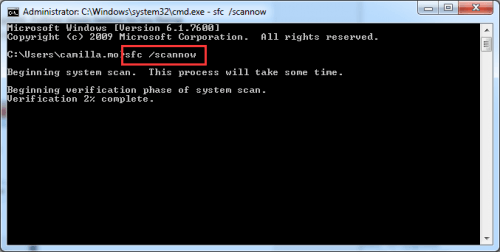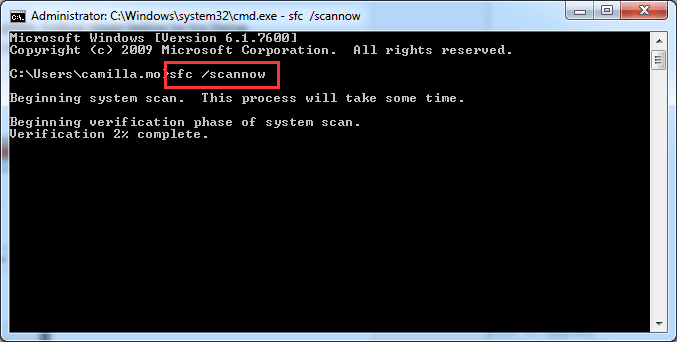 Fix 5: Reinstall Windows
The final solution is to reinstall windows. Back up your files before your reinstall the system.
If you purchase Driver Easy to update drivers but the problem persists, please contact us for further assistance. We would try our best effort to help resolve the problem.