Your Razer Deathadder Mouse not working again? Probably mouse lagging, freezing, stuttering. Or no lights, no cursor movement, no responding. No nothing. This can be totally frustrating! You may even want to get rid of this incredible yet troublesome mouse, but hate to admit that Razer is still your preferred choice. Don't worry. You won't put it up forever. The fixes below can help you solve the problem.
1. Troubleshoot the hardware problem
2. How to update your Razer Deathadder Driver?
---
Troubleshoot the hardware problem
Before you begin, you should troubleshoot your hardware connections first to see if it is caused by hardware problems.
1. Try connecting to another PC
You can try your mouse on another computer to see if it works.
If the mouse works properly on that computer, there should be something wrong in this computer that prevents your Razer Deathadder Mouse to work well. You can try these fixes in this article to solve the problem.
If the problem continues, it's probably your mouse issue. You can check your warranty and contact Razer Support to have your mouse repaired or replaced.
2. Check your USB port and settings
If your Razer Mouse is not responding at all, you can check if the USB is firmly plugged in and try another USB port to see if it works.
When it still doesn't work, you might need a spare mouse to change certain settings by following the steps below:
1) On your keyboard, press the Windows logo key and X at the same time, then select Device Manager.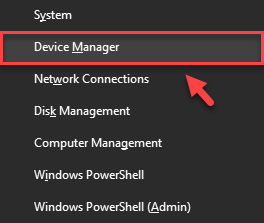 2) In the Device Manager window, double click on the Universal Serial Bus controllers to expand its drop-down list.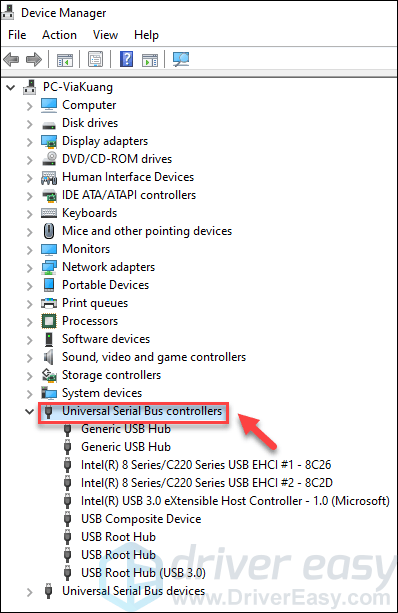 3) Right click one of USB Hubs and select Properties.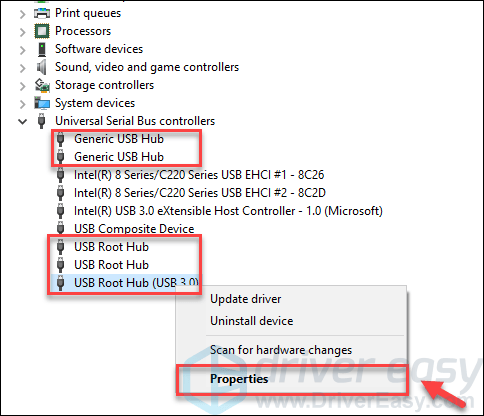 4) In the Properties window, select Power Management tab, and deselect Allow the computer to turn off this device to save power, then click OK.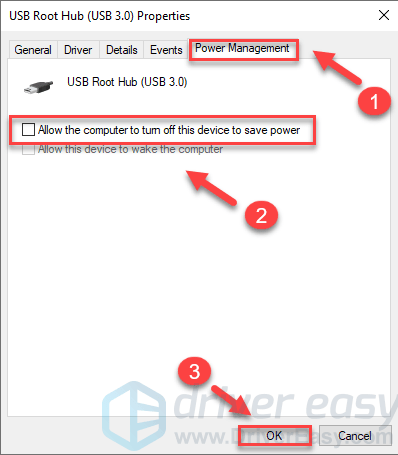 5) If there are more than one USB Hub on you PC, then repeat step 3 and 4 above to apply the same settings to other USB Hubs.
After completing the steps above, you can check if your Razer Deathadder mouse works.
If your mouse works properly again, then congratulations!
If your mouse still doesn't work, don't panic. You can try to solve the problem with the fixes below.
3. Clean your mouse
If the cursor doesn't move, it's probably because your mouse's sensor might be dirty.
Clean the sensor using a Q-tip lightly coated in rubbing alcohol. Let the sensor dry for 5 minutes before trying the mouse again.
If it still doesn't work, it can be caused by a faulty or out-of-date driver.
To make your Razer mouse work properly, you should always keep its driver up-to-date.
---
How to update your Razer Deathadder Driver?
There are two ways to update your Razer Deathadder drivers:
Option 1 – Manually – You'll need some computer skills and patience to update your drivers this way, because you need to find exactly the right driver online, download it and install it step by step.
OR
Option 2 – Automatically (Recommended) – This is the quickest and easiest option. It's all done with just a couple of mouse clicks – easy even if you're a computer newbie.
Option 1: Update your Razer Deathadder driver manually
Step 1: Uninstall your Razer Deathadder driver
1) On your Keyboard, press the Windows logo key and X at the same time. Select Device Manager.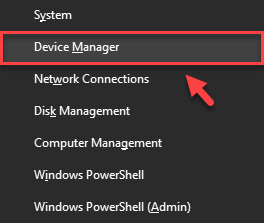 2) Click View and select Show hidden devices. Double click Mouse and other pointing devices to expand the drop-down list.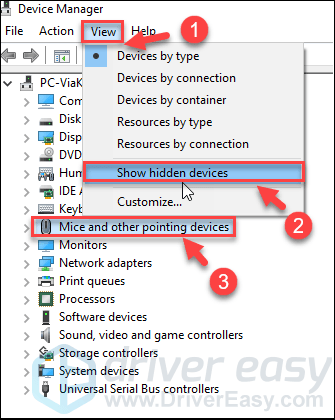 3) Right click your Razer Deathadder driver and select Uninstall device. Also, uninstall all hidden supporting drivers.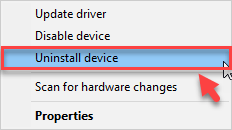 4) You will then be prompted to confirm your choice. Select Uninstall.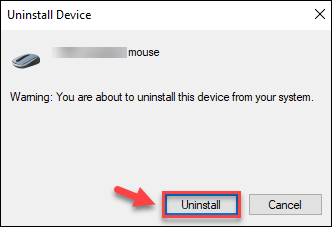 5) After uninstalling, unplug the mouse, then re-plug it to see if it works.
Windows will help you reinstall the drivers for your mouse.
If your Razer Deathadder mouse still doesn't work, you'll need to move on to the next step.
Step 2: Download Razer Synapse
Your mouse might feel lagging and choppy without Razer Synapse. Click the Download Now button on this page to add Razer Synapse to your PC. Follow the on-screen instructions to install Synapse.
The Razer Synapse software is a cloud-based device manager that includes configuration settings for Razer mice and manages driver updates. It's a useful kit for your Razer mouse. Unfortunately, it also includes frustrating bugs.
Step 3: Launch Razer Synapse and sign in
Sign in with your Razer ID or create an account if you don't have one.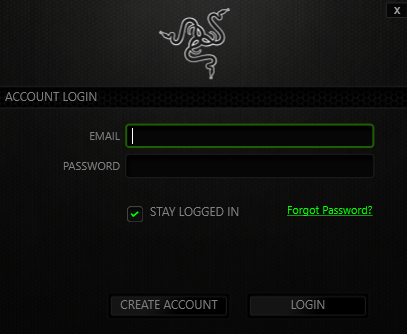 Step 4: Update driver in Razer Synapse
After Razer Synapse automatically detects your device, you will be able to update your drivers then.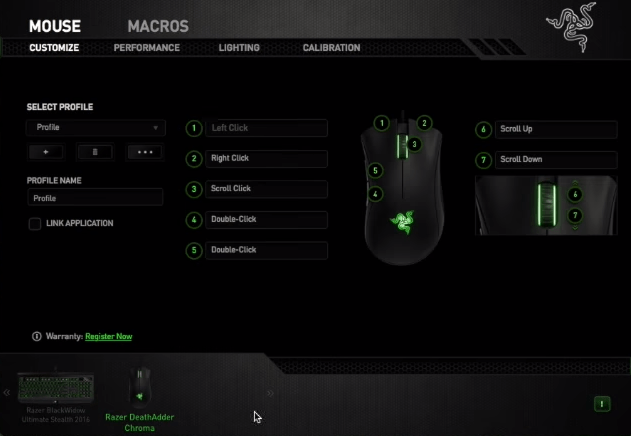 ---
Option 2: Update your Razer Deathadder driver automatically (Recommended)
If you don't have the time, patience or computer skills to update the Razer Deathadder driver manually, you can do it automatically with Driver Easy.
Driver Easy will automatically recognize your system and find the correct drivers for it. You don't need to know exactly what system your computer is running, you don't need to risk downloading and installing the wrong driver, and you don't need to worry about making a mistake when installing. Your Razer or any other mouse driver is no exception.
You can update your drivers automatically with either the FREE or the Pro version of Driver Easy. But with the Pro version it takes just 2 clicks:
1) Download and install Driver Easy.
2) Run Driver Easy and click the Scan Now button. Driver Easy will then scan your computer and detect any problem drivers.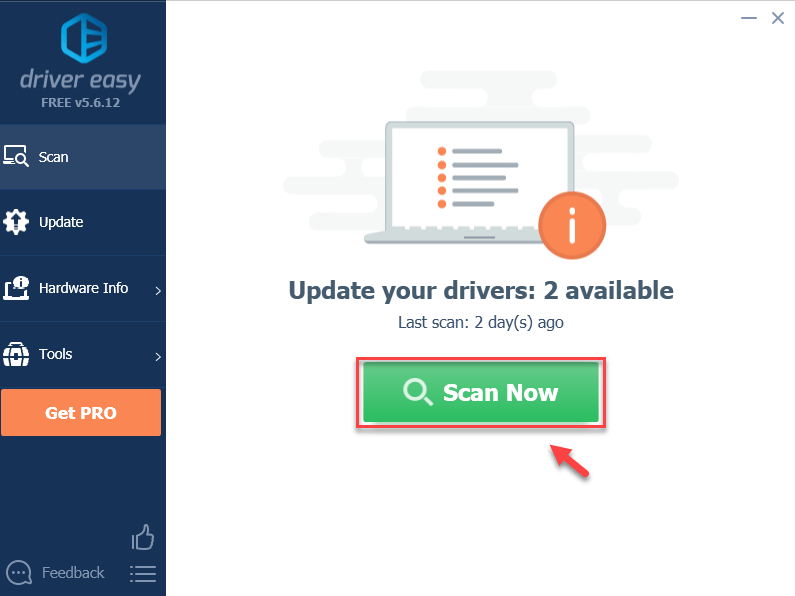 3) Click Update All to automatically download and install the correct version of all the drivers that are missing or out of date on your system (this requires the Pro version – you'll be prompted to upgrade when you click Update All).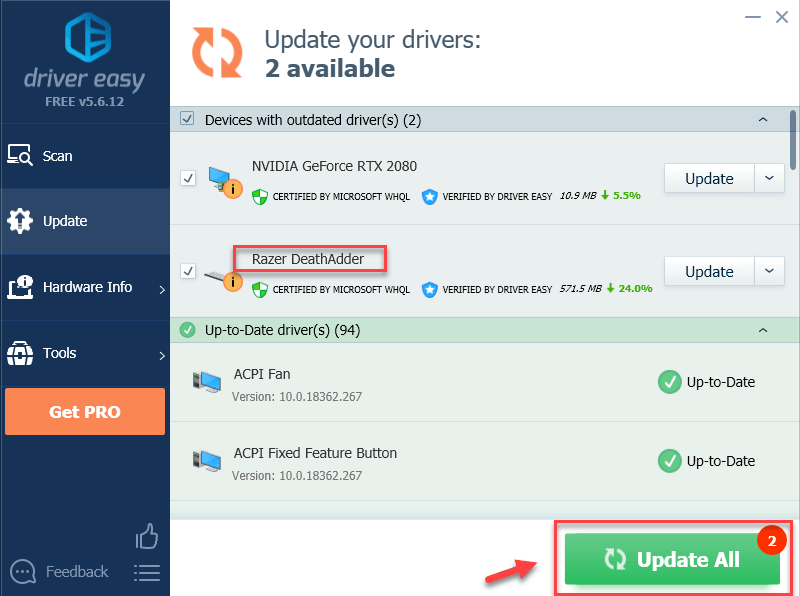 Note: You can do it for free if you like, but it's partly manual.
4) Restart your computer, then check if your Razer Deathadder mouse problem is resolved.
---
Bonus Tips:
1. Disable the automatic driver updates
Windows 10 will update your Razer Deathadder to the latest version and you'll again bump into the same problem. This is the most common cause of the issues with Razer mice on Windows 10. The following steps will show you how to disable Windows 10 automatic driver updates.
1) Type advanced system in the Windows search bar, then select View advanced system settings.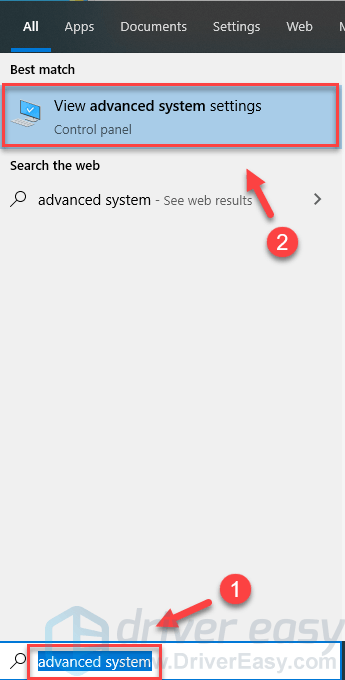 2) Choose the Hardware tab and click Device Installation Settings.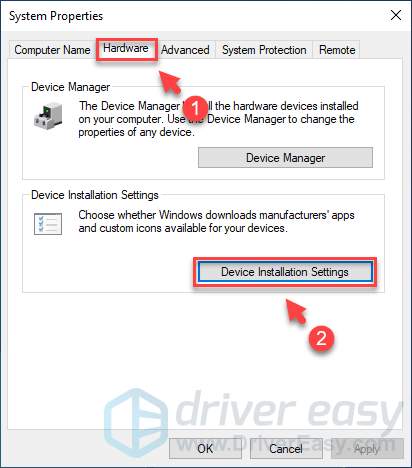 3) Click No (your device might not work as expected). Then click Save Changes.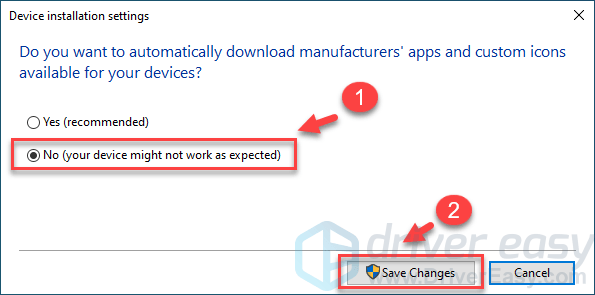 Now you have disabled automatic driver updates.
2. Adjust Razer Synapse Settings
If you have installed Razer Synapse, adjusting a few Razer Synapse settings might fix random mouse freezes.
1) Open Razer Synapse.
2) Click the Performance tab, then adjust the Polling Rate setting to 500 if required.
3) Click the Calibration tab, then select the Surface Calibration option if it's not currently on.
5) If you don't have a Razer mouse pad, select the Others option and your mouse pad. Follow the instructions to calibrate the mouse pad.
---
We hope this helps resolve your problem. If you have any questions, please feel free to leave us a comment below.
2
2 people found this helpful