You are required to have access to internet if you want to run Driver Easy. If not, you will  meet issue "The remote name could not be resolved".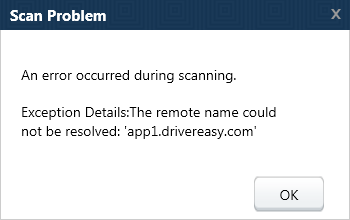 When you meet this issue, please open browser like Chrome to check if you can surf normally. If you can be connected to internet and meet this problem, please do not hesitate to contact us at support@drivereasy.com.

Please follow instructions below to do ping test then send the ping result to us.
1. Press Win+R (Windows key and R key) combination to open the Run dialog box.
2. Type cmd in the run box. Click OK button.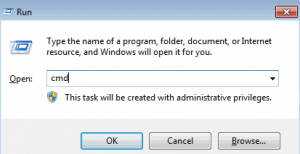 3. 
Type ping app1.drivereasy.com and press Enter button.
Type ping app.drivereasy.com and press Enter button.

Take a screen shot like this for us: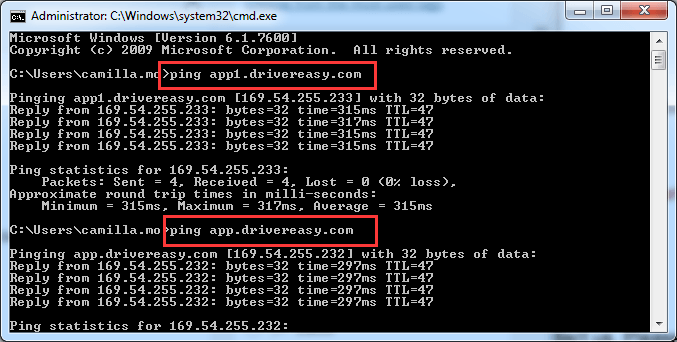 19
19 people found this helpful