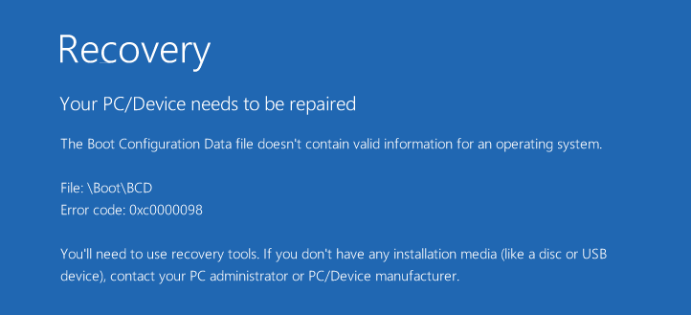 You may encounter an error telling you "Your PC/Device needs to be repaired" if you are using Windows 10. This error usually happens when your computer is loading the operating system. Usually you will see in the error message an error code like 0x0000098, 0xc000000f, 0xc0000034, 0xc0000225, 0xc000014C, etc.
The error can result from critical system file corrupted or missing. It can also happen when there are problems with the BCD (Boot Configuration Data, an essential file your computer uses to boot your system).
The following are methods that can help you tackle this error. They can either fix or recover the critical system files, getting your operating system back to normal. It is recommended that you give them a try.
Before anything else
In order to perform these methods, you need a Windows 10 installation media, like a USB drive or a DVD. You can create one with a USB drive.
Once your installation media is prepared, you can put it into your computer, and then boot your computer from the media.
After that, select the language and region.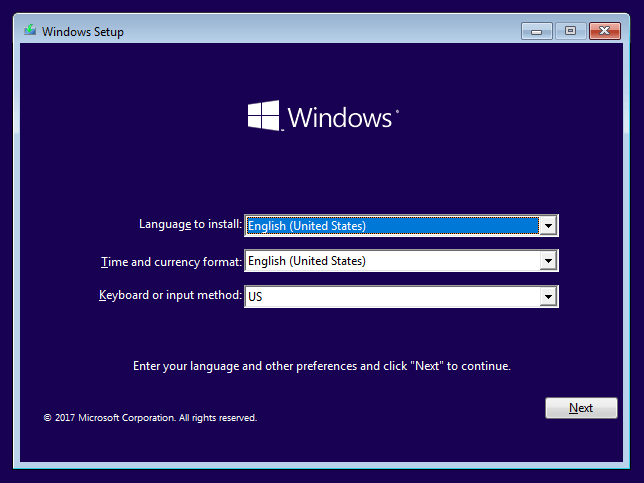 When you see the screen below, you can proceed to perform the methods listed above.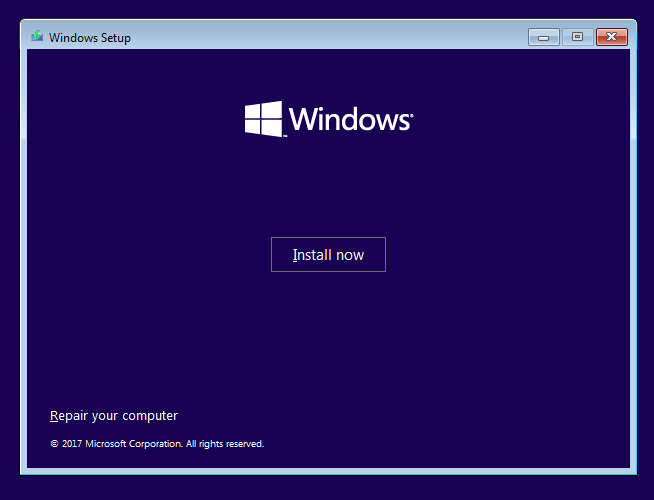 1) Run Startup Repair
a) Click on Repair your computer.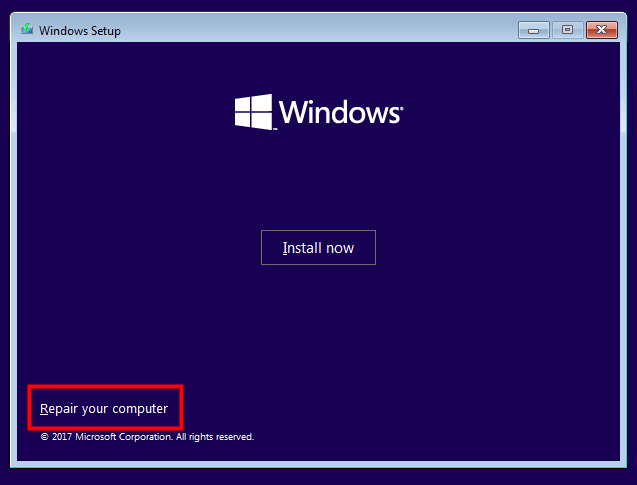 b) Select Troubleshoot. It will bring you to Advanced options.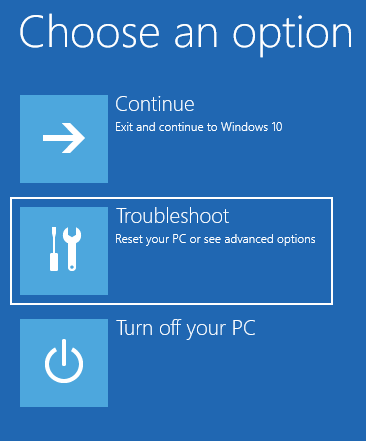 c) In Advanced options, select Startup Repair.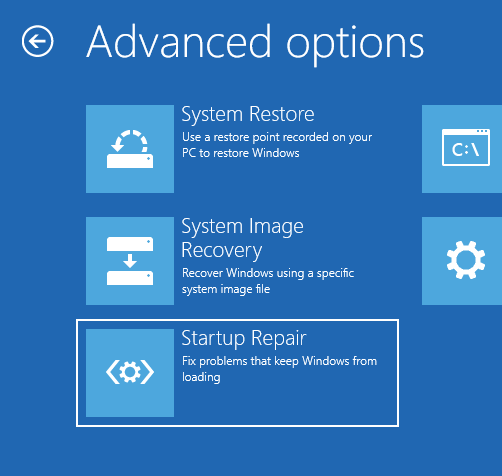 d) Select Windows 10.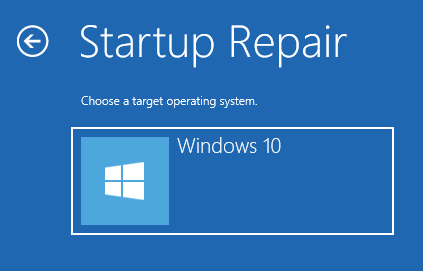 e) Startup Repair will start and diagnose your computer immediately.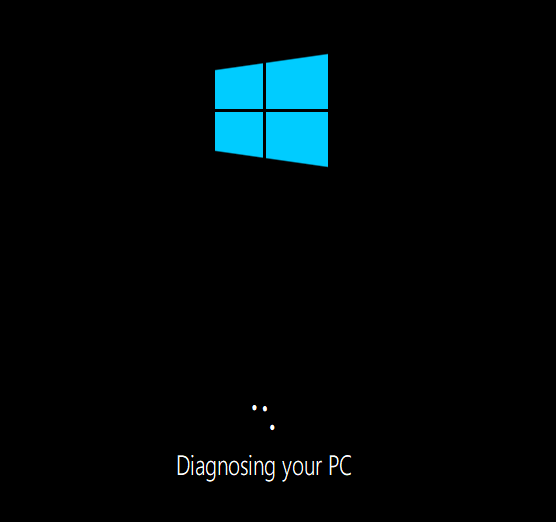 2) Use Command Prompt
a) Do the steps a and b in the method above to enter Advanced options.
b) In Advanced options, select Command Prompt.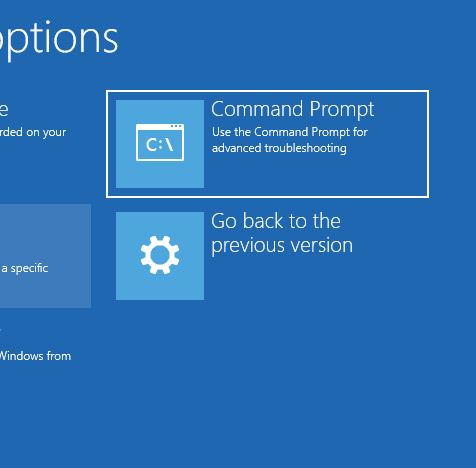 c) The window of Command Prompt will appear.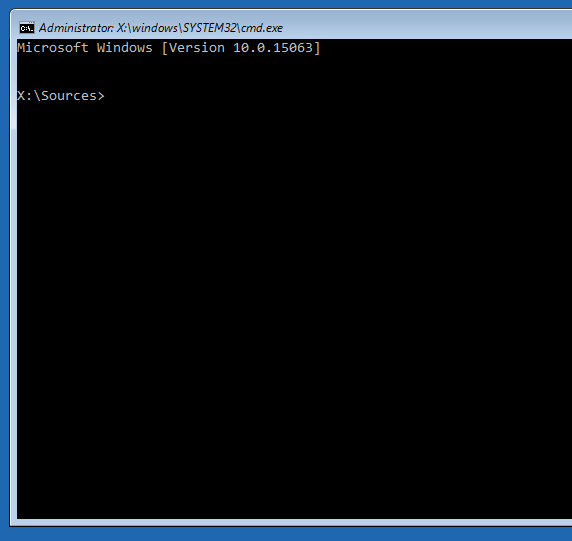 d) First, you can have a scan of your Windows files on your computer and repair problematic ones. Type "sfc /scannow" and hit Enter.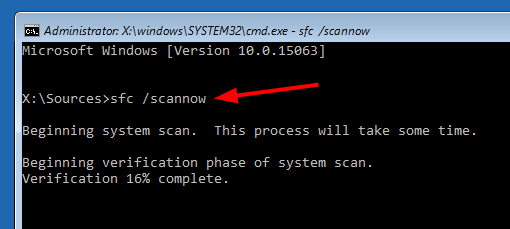 e) Fixing boot information of your system is also something you should consider. To do so, type the following lines in Command Prompt and hit Enter after each.
bootrec /fixmbr
bootrec /fixboot
bootrec /scanos
bootrec /rebuildbcd



3) Reinstall your system
Note that if you reinstall your operating system, the files on your system drive can get erased and all your applications needs to be reinstalled.
a) Click on Install now.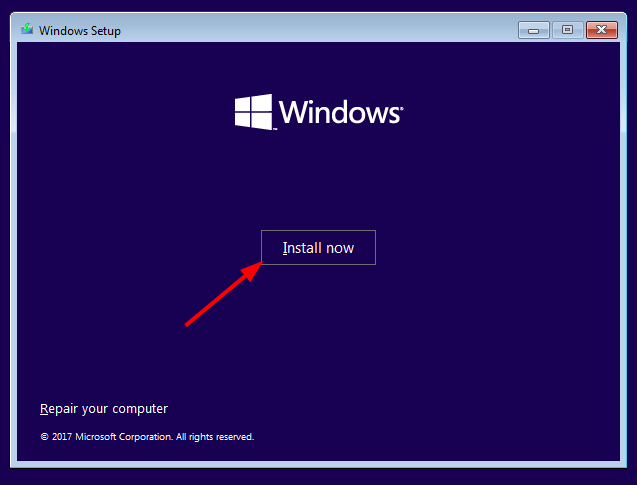 b) Follow the on-screen instructions to complete the setup configurations and the reinstallation of your system.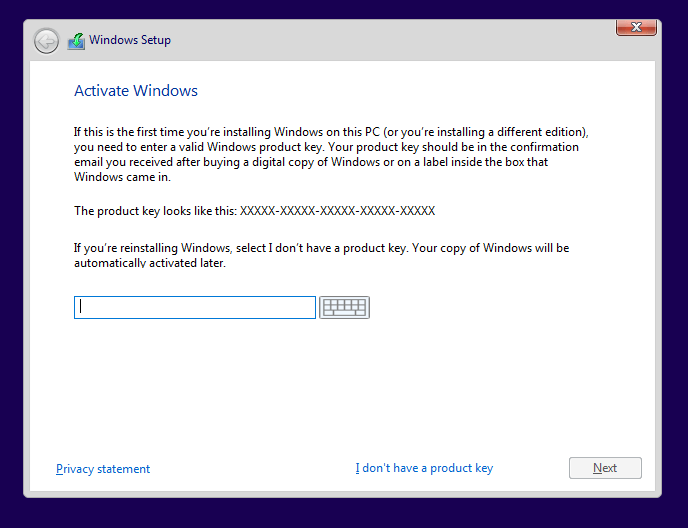 37
37 people found this helpful