It has happened to almost all of us that we accidentally deleted some files but we wanted them back later. Don't worry, your files are not all lost, there are some ways that you can get it back, even without the use of third-party program.

In this post, we will be introducing some of the most effective ways to recover the deleted files on your Windows 10, from easy to complicated (not that complicated, don't worry) methods. 

Step 1: Check Recycle Bin

If you have not recently emptied your Recycle Bin or Trash Can (in Windows 7) manually or by using a third-party app, then there is a great chance that your files are still in your computer. All you need to do is to restore it from Recycle Bin. 

1) Double click the Recycle Bin icon on your desktop and enter the interface of it.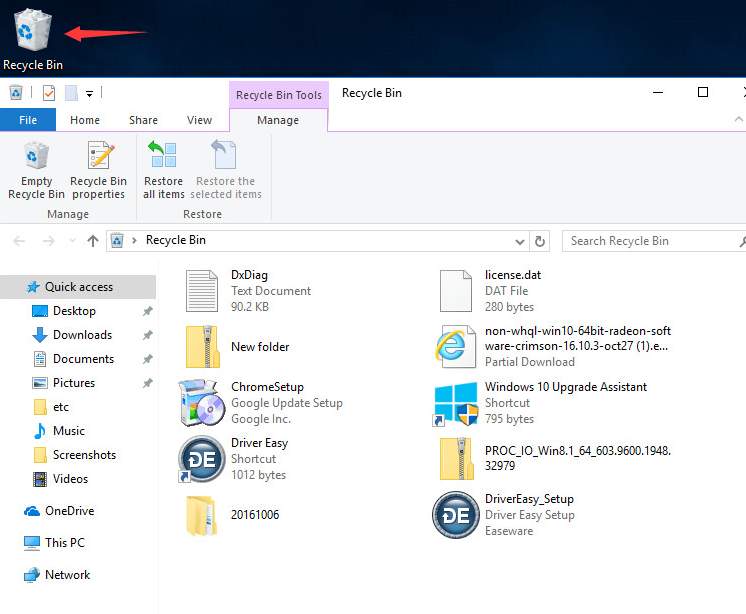 2) Select the file that you want to recover, right click it and choose Restore.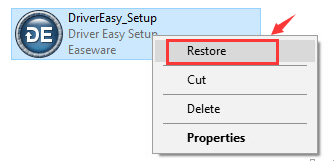 3) If you have plenty of files in your Recycle Bin, type the file name in the search box on the top right corner and hit Enter. When you locate the file, right click it and choose Restore to get it back.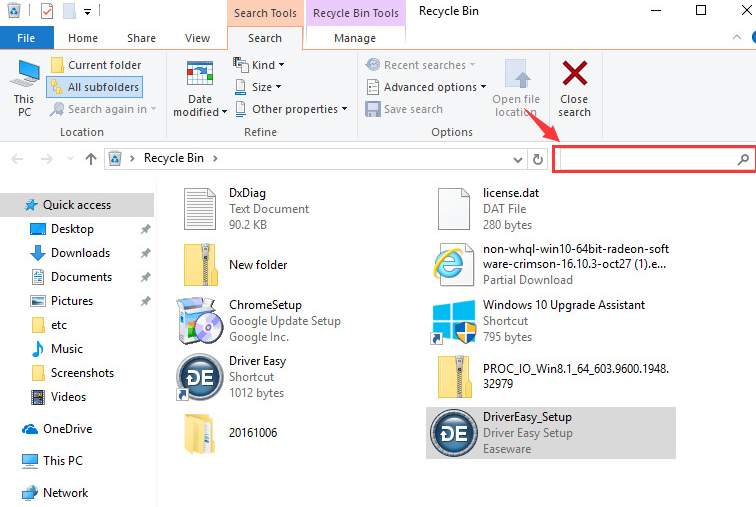 Step 2: Recover From Cloud Storage Service

If you have previously stored the files in your cloud storage service like Google Drive or Sky Drive, please log onto your cloud service and see if you can find the files stored there, which could be in the trash bin. If yes, just restore the files from there. 

If you are not sure whether you have deleted the file, just type the name of the file in the search box and look for it.Hopefully this is will help you locate the exact place of the file. 


Step 3: Check Your Backup

It is always suggested that you make backup of your important files and data to a safe place, just in case of possible hardware or software failure. If you have previously made a backup, now it's time that it came handy. 

On Windows 7, the restore point feature is turned on by default. So it is pretty easy for you to restore or recover certain files. But on Windows 10, this feature is turned off by default. Unless you have previously turned it on manually, this feature is not going to be available for you. You may need to read along to see what the other options are. 

Step 4: The Easy Way to Recover Deleted Files

If you have tried all the above options and still cannot get your data back, you might need to consider seeking help from a trusted third-party data recovery program.

Before we dive in, please be noted that there is a difference between erasing data from a magnetic hard drive and from a solid-state drive. The data isn't immediately erased on a magnetic hard drive, which means that there is still chance for you to recover the data from it. Things work differently on a solid-state hard drive: when you delete the data, it's gone for good. 

To recover your deleted files and data from a magnetic hard drive, here is what you can do. 

1) Remove the magnetic hard drive from your computer entirely. This is to avoid any possible writing to the drive, which could overwrite the deleted file data. 

2) Place the magnetic hard drive in another computer as a secondary drive. 

3) On the second computer, download and install data recovery software Ontrack EasyRecovery. Choose the appropriate version as per your own need, and then click the Try it Free button to get the free version of it downloaded.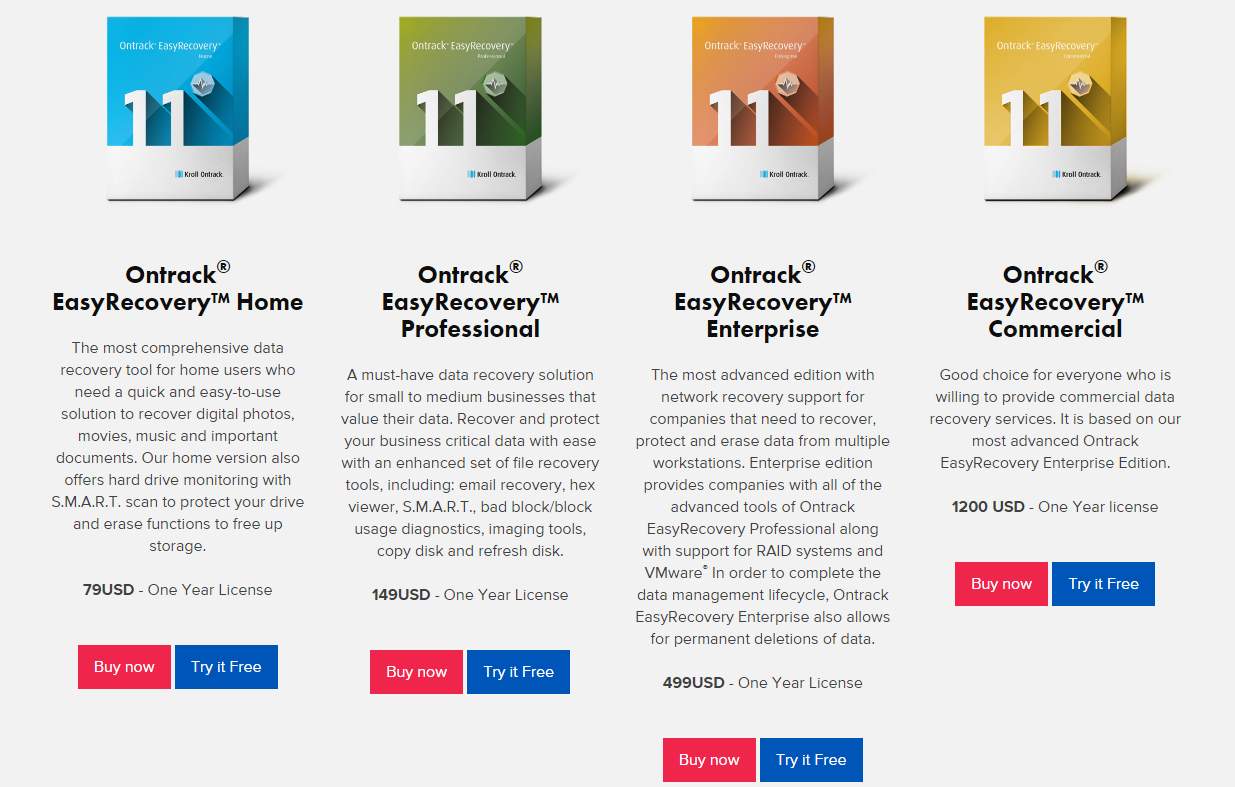 4) Install Ontrack EasyRecovery as instructed. When the install finishes, double click to run it. On the main interface, choose the medium type that you want to recover the lost data from and then hit Continue button to move on.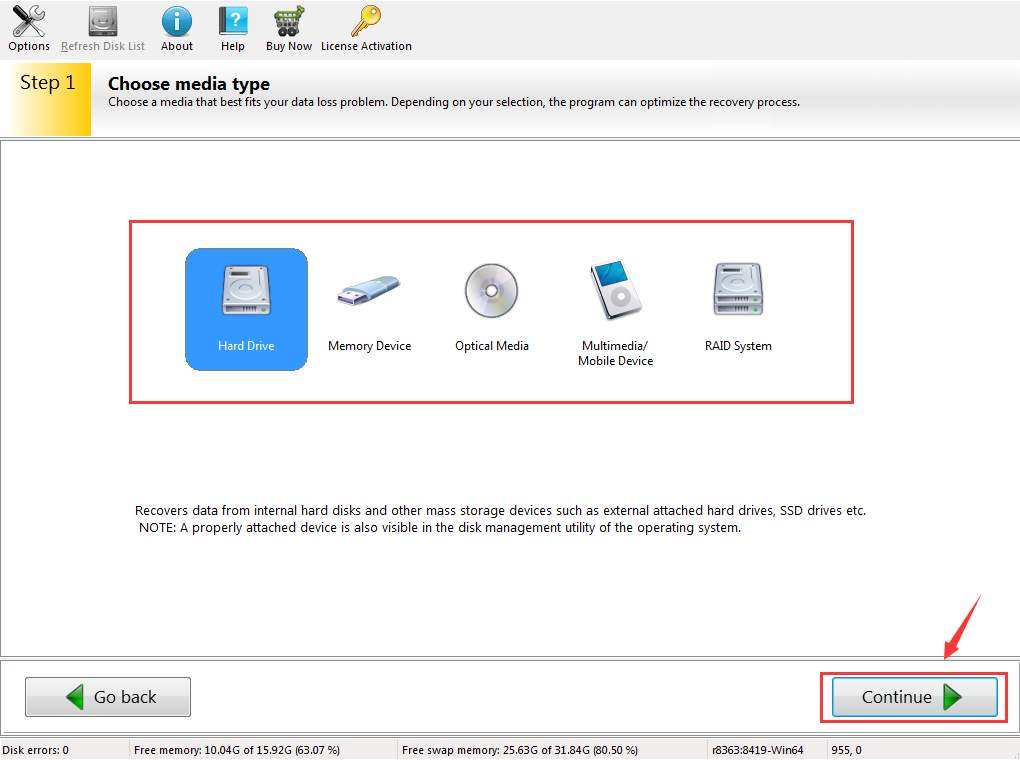 5) On every step, there is an indicator on the upper left corner telling you which step you are in, and when you finish setting up, the Continue button on the bottom right corner will be available and you are good to move on. 




6) In the last step, you will be able to see that the file you have deleted is now back. Select and save the files that you need.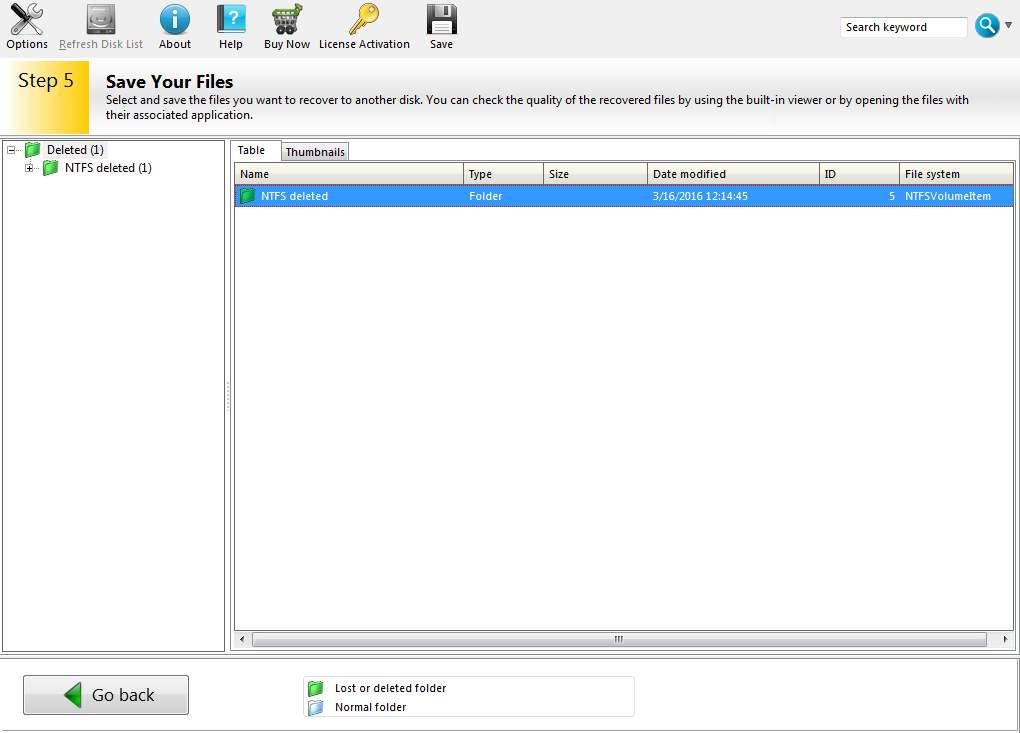 2
2 people found this helpful