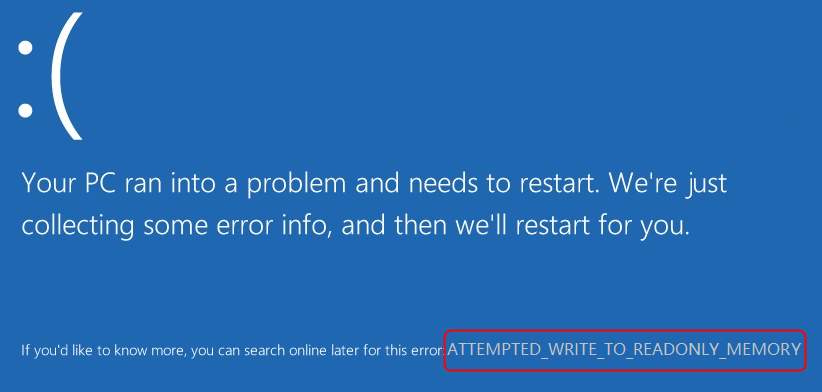 All of a sudden, a blue screen shows on your Windows computer. And you're seeing this error code: ATTEMPTED_WRITE_TO_READONLY_MEMORY. Don't panic. We've got the answer for you. 
2 methods to solve ATTEMPTED_WRITE_TO_READONLY_MEMORY:
Note: If you cannot access your Windows 10 normally, please boot into safe mode before performing following solutions.
Solution 1: Update your device drivers 
Blue Screen of Death errors are always caused by outdated, missing or corrupted drivers. We highly recommend updating your device drivers as the first-priority method.
Whether you choose to update the device drivers manually, using Windows Update, or you use a trusted third party product, it's essential that you have the latest correct device drivers for your operating system at all times. 
If you're not comfortable playing with device drivers, we recommend using Driver Easy. It's a tool that detects, downloads and (if you go Pro) installs any driver updates your computer needs.
To update your drivers with Driver Easy, just click the Scan Now button, then when it lists the drivers you need to update, click Update. The correct drivers will be downloaded, and you can install them – either manually through Windows or all automatically with Driver Easy Pro.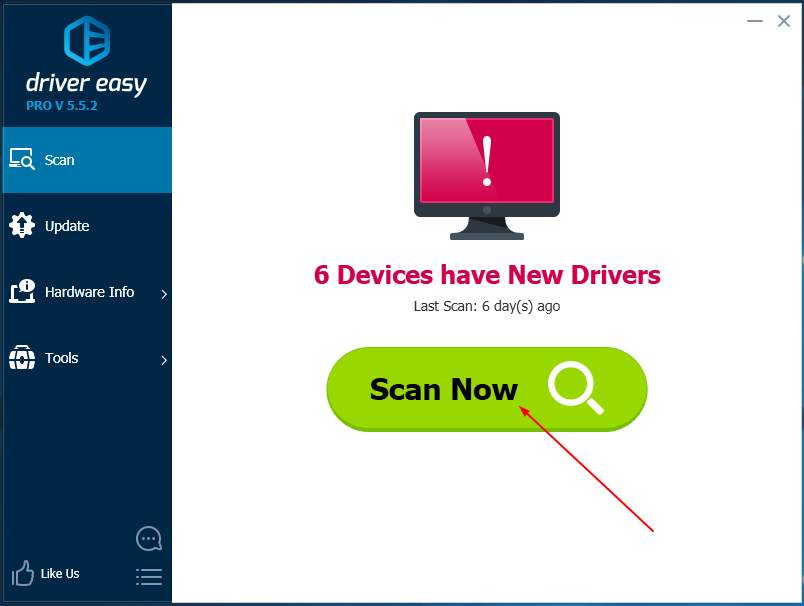 Check to see if your computer still shows the blue screen. If the problem persists, you know your drivers weren't to blame, and you should try the next fix.
Solution 2: Perform System Restore
System Restore allows your computer to recover from bad program installs or updates. Click here to follow the tutorial to perform system restore on your Win 10.
Or you can use  Driver Easy  to help you perform System Restore without doing so much clicks.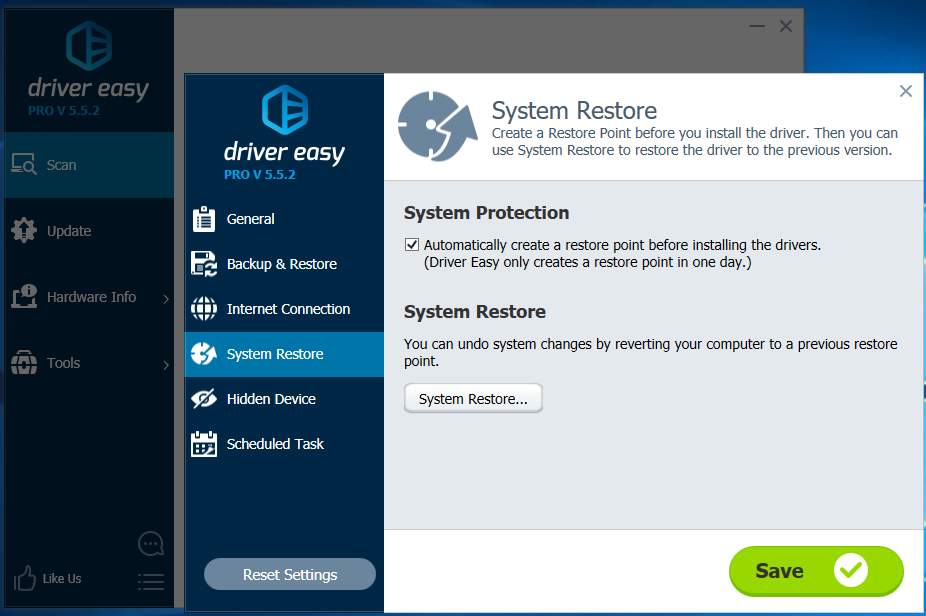 1
1 people found this helpful