The final Fantasy series brings us a lot of fun and excitement until it crashes on your PC, among which Final Fantasy XV crashes frequently. The good news is, you can fix Final Fantasy crashing quite easily. This post puts together the possible solutions for you to fix Final Fantasy XV crashing.
Try these fixes
Fix 1: Do not overclock your CPU
Overclocking your CPU will bring the best performance when playing games. However, this can cause your game to crash when increasing your CPU frequency.
So if your computer is overclocking your CPU, try to set it back to default and see if it helps with your Final Fantasy crashing issue.
Fix 2: Verify the game files
Final Fantasy may crash if there is any corrupted game file, so you can try verifying integrity of game files in Steam app if games crash. Here's how to do it:
1) Open Steam in your computer, and log into your Steam account.
2) Click Library.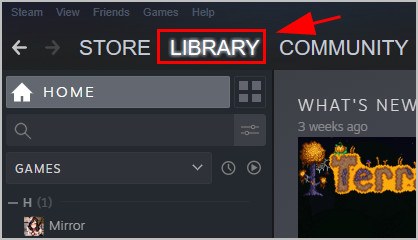 3) Right click on your game (for example, Final Fantasy XV), and click Properties.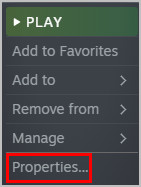 4) Click the Local files tab, and click Verify Integrity Of Game Files.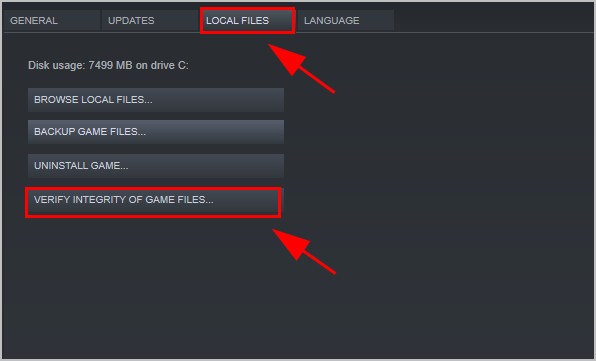 5) Steam will check your game files and fix any detected problems. Follow the on-screen instructions to finish the process.
6) Restart Steam, and open Final Fantasy XV again and see if it works properly.
If your game stops crashing, that's perfect. But if your problem persists, don't worry. There are other solutions.
Fix 3: Roll back your graphics card driver
If you've updated your graphics card driver right before Final Fantasy keeps crashing, your problem probably lies in your graphics card driver. In this case, you can roll back your graphics driver.
There are two ways to roll back your graphics card driver: manually and automatically.
Manually roll back your driver: you can roll back your graphics card driver by navigating to Device Manager > Display adapters> Properties > Driver > Roll Back Driver.
This requires time and computer skills.
Automatically roll back your driver: if you don't have the time or patience, you can do it automatically with Driver Easy.
Driver Easy will automatically recognize your system and find the correct drivers for it. You don't need to know exactly what system your computer is running, you don't need to risk downloading and installing the wrong driver, and you don't need to worry about making a mistake when installing. Driver Easy handles it all.
You can update your drivers automatically with either the Free or Pro version. But with the Pro version it takes just 2 clicks (and you'll get 30-day money back guarantee).
1) Download and install Driver Easy in your computer.
2) Click Tools.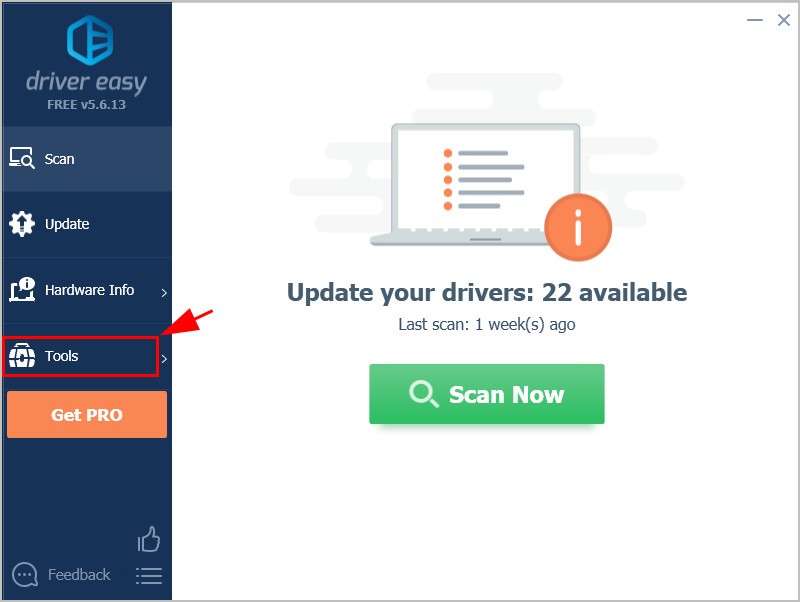 3) Click Driver Restore. Then click Browse….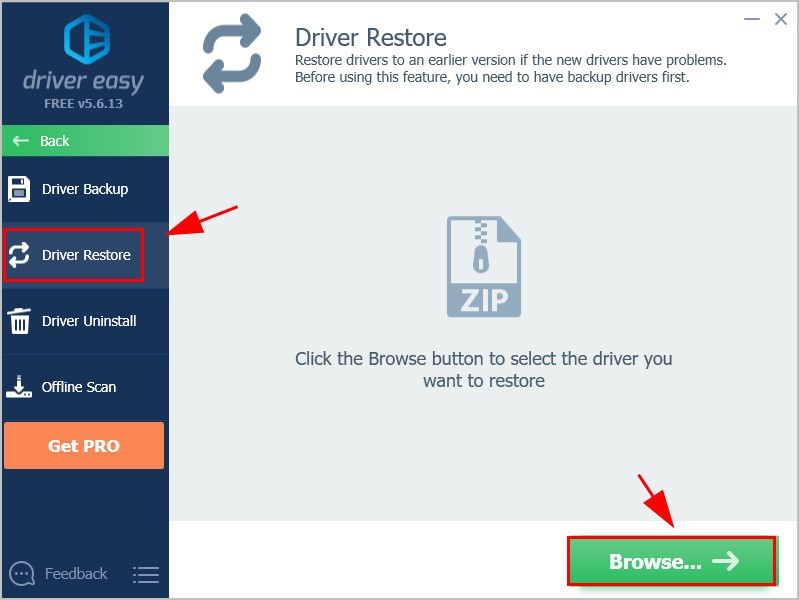 4) Select the driver backup you're going to restore from, then click Open (You'll need to back up your driver before restoring).
5) Select your graphics card driver, and click Continue.
6) Wait for the process to finish. Then click OK to close it.
Now restart your PC and launch Final Fantasy to see how it works.
Fix 4: Modify your pagefile size
Final Fantasy XV may crash if the pagefile size is set inappropriately. You can modify your pagefile settings to fix your problem.
To do so, follow these steps:
1) Open Control Panel in your computer. Be sure to view by category, then click System and Security.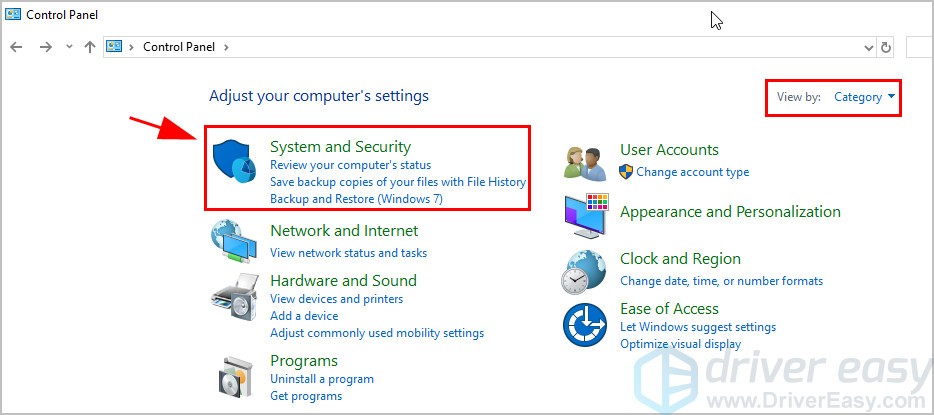 2) Click System.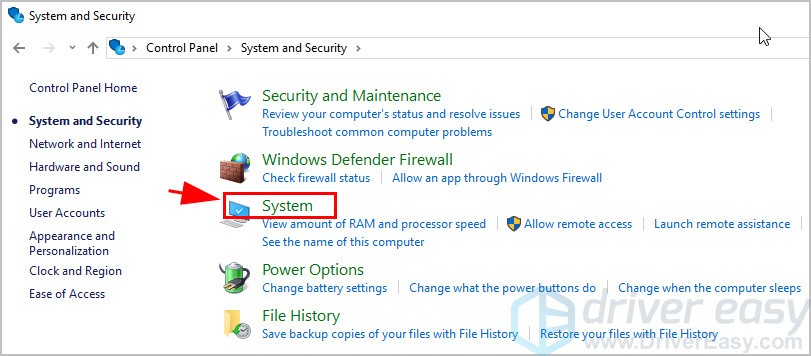 3) Click Advanced system settings.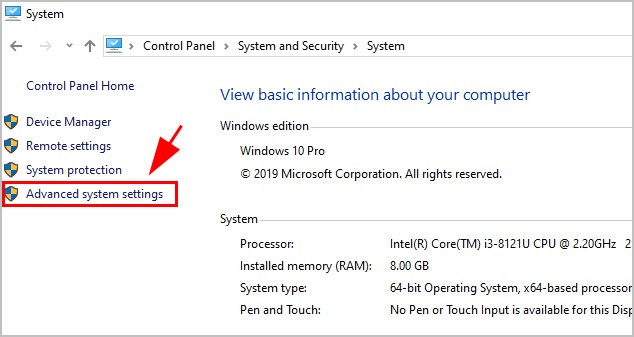 4) When the System Properties pane pops up, click Settings under the Performance section.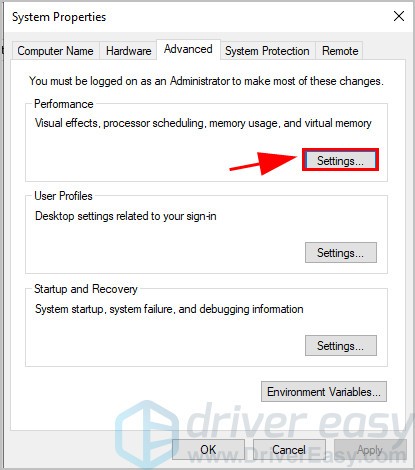 5) Click the Advanced tab on Performance Options, then click Change under the Virtual memory section.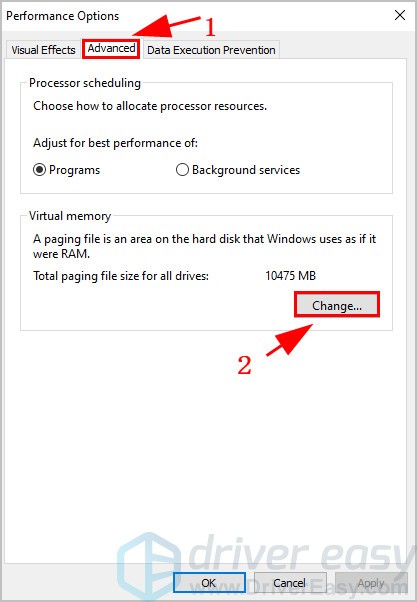 6) If the pagefile size is already set manually, you can set your pagefile size automatically. Just check the box next to Automatically manage paging file size for all drives. Then click OK.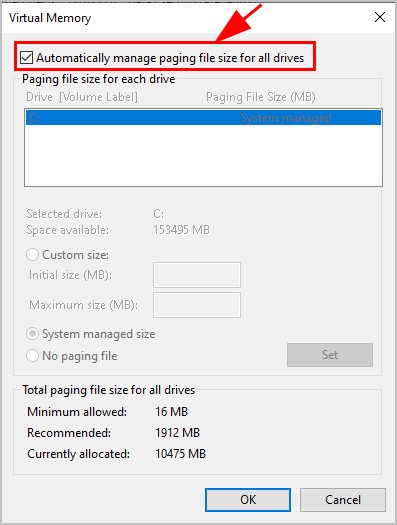 If your PC is set to automatically manage paging file size, you can manually set the pagefile size:
a. Uncheck Automatically manage paging file size for all drives,
b. Choose Custom size,
c. Enter the Initial size and Maximum size (If you have 16 GB RAM you should set the Maximum size to 2.5 GB).
d. Click Set.
e. Click OK to save.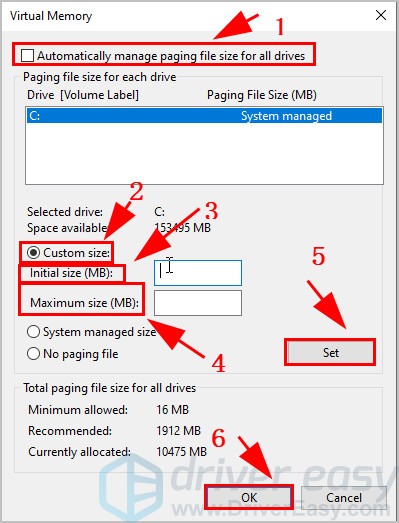 7) After changing your pagefile size, restart Windows.
Open Final Fantasy and see if it stops crashing. Still no luck? Don't give up hope. There are other solutions.
Fix 5: Disable NVIDIA Turf Effects
NVIDIA Turf Effects simulates and renders large grass areas, which provides you with a best possible experience when playing Final Fantasy. However, Turf Effects may cause a memory problem and that could be a reason of your game crashing.
To resolve Final Fantasy crashing, you can disable NVIDIA Turf Effects.
1) Launch FFXV Settings.
2) Go to Graphics > NVIDIA TurfEffects. Then set it to Off.
3) Save your changes and relaunch FFXV.
If you can't open Settings in Final Fantasy XV, you can modify the game settings file in your computer, and change NvidiaTurf=0. This will disable NVIDIA Turf Effects for your game.
Hopefully your game will be running up again properly.
Fix 6: Reinstall your game
If, unfortunately, the methods above didn't help resolve your game crashing issue, try uninstalling it from your computer, then reinstall it.
Usually, this will reset the game settings and clear the game cache, and it may remove what causes your game to crash. Then it resolves your problem as well.
12
12 people found this helpful