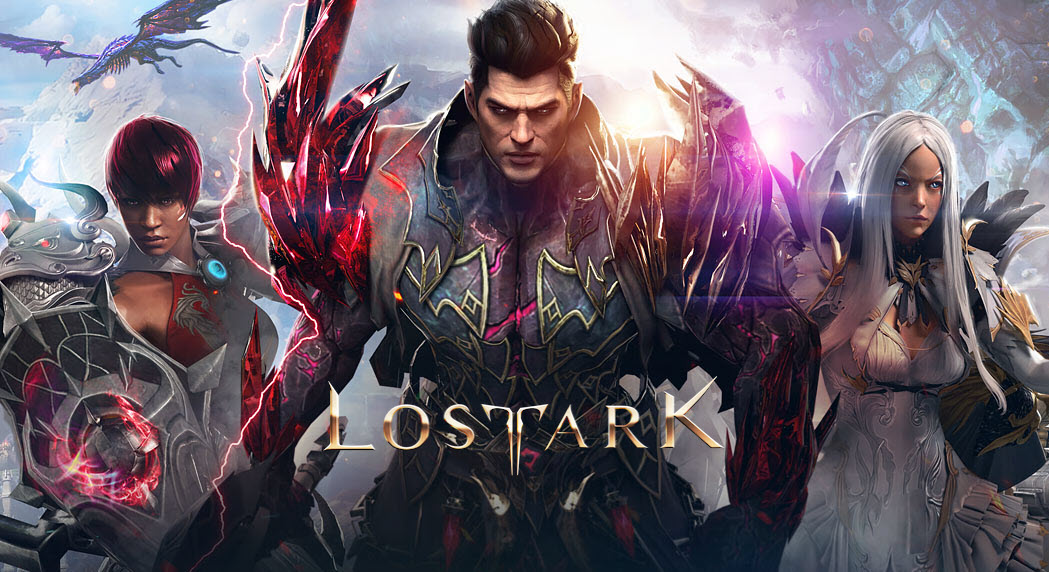 Ready to join Lost Ark Closed Beta over the weekend but the game keeps crashing on your PC? You're not alone. Many players are facing the same issue – Lost Ark crashes with or without showing an error. The good news is there are some known fixes available. Read on and find out what they are…
Try these fixes…
You don't have to try them all, just work your way down the list until you find the one that does the trick!
1: Verify and repair game files
2: Close unnecessary background programs
3: Update your graphics driver
4: Make sure your system is up-to-date
5: Check your antivirus software
Fix 1: Verify and repair game files
The first quick fix you can try is to scan and repair missing or corrupted game files. You can easily get it done via the Steam client:
Launch Steam and find Lost Ark in your library (The beta client is named "Lost Ark Closed Technical Beta"). Right-click the game then click Properties.

Under Local files, click Verify integrity of game files.

It may take a while for Steam to complete the scan. If any game files are found corrupted or missing, Steam will replace or add the new game files for you.
If verifying and repairing the game files doesn't solve your problem, try the next fix.
Fix 2: Close unnecessary background programs
Applications running in the background could interfere with Lost Ark and cause the crashing issue. Or, these programs may take up the resources that are required for the game and thus throttle the game performance. You can kill the processes via the Task Manager and see if it helps. Here's how:
Press Ctrl and Shift and Esc at the same time to open the Task Manager.
Under the Processes tab, look for the processes that are eating up the resources. Right-click the process and click End task.

PS: there are some known programs that may interfere with Steam games. If you're not sure which programs seem to have triggered the crashing issue, feel free to refer to the list below and check your PC.
Anti-virus tool
Anti-spyware software
VPN software
Peer-to-Peer (P2P) clients
Video/Voice chat applications
Stream applications
IP filtering/blocking programs
Launch Lost Ark to test if the crashing issue is fixed now. If the problem persists, try the next fix.
Fix 3: Update your graphics driver
Lost Ark crashing may suggest a driver issue because the latest GPU drivers are essential for video games. If your graphics driver is outdated or faulty, game performance could be impacted and you might even get errors and crashes.
There are two ways to keep your graphics card driver up-to-date. One is to manually update it via Device manager. Note that Windows doesn't always detect the latest available update, so you may need to search on the manufacturer's websites. Be sure to choose only the driver that is compatible with your Windows version.
Automatic driver update – If you don't have the time, patience, or computer skills to update your driver manually, you can, instead, do it automatically with Driver Easy. Driver Easy will automatically recognize your system and find the correct driver for your exact graphics card and your Windows version, then it will download and install the driver correctly:
Download and install Driver Easy.
Run Driver Easy and click the Scan Now button. Driver Easy will then scan your computer and detect any problem drivers.
Click the Update button next to the flagged graphics card driver to automatically download the correct version of the driver, then you can manually install it (you can do this with the FREE version).

Or click Update All to automatically download and install the correct version of all the drivers that are missing or out of date on your system. (This requires the Pro version which comes with full support and a 30-day money-back guarantee. You'll be prompted to upgrade when you click Update All.)

The Pro version of Driver Easy comes with full technical support.
If you need assistance, please contact Driver Easy's support team at support@drivereasy.com.
Reboot your PC and launch Lost Ark to see if you still get random crashes. If this doesn't help, move on to the next fix.
Fix 4: Make sure your system is up-to-date
Another quick but effective fix is to install all the Windows updates. You want to make sure your system is up-to-date so the known system bugs could be fixed. It may also solve compatibility issues with programs on your PC, especially like a new game in the beta stage like Lost Ark, and help with the crashing issue.
Here's how to check for Windows updates and install the available ones:
In the search bar next to your Start button, type update, then click Check for updates.

Windows will scan for available system updates. If there are no available updates, you'll get a You're up to date sign. You could also click View all optional updates and install them if needed.

If there are available updates, Windows will automatically download them for you. Follow instructions to complete the installation if needed.


You will be prompted to restart your PC. Make sure you save important files in advance.
It's important that Lost Ark is not running while Windows is installing the updates in the background. When Windows is writing data into the drive, it could interfere with the gameplay.

If you've allowed Windows to automatically install the system updates for you, make sure you double-check the Windows Update client is not running while you're playing Lost Ark.
If this doesn't help or your system is already up-to-date, try the next fix.
Fix 5: Check your antivirus software
As we briefly mentioned above, antivirus software may affect Steam game performance and trigger the crashing issue in Lost Ark. It usually happens when your antivirus program detects something like a "virus" in your game files and shuts down your game.
You can try adding the Lost Ark game executable and Steam client into the whitelist/exception list of your antivirus software. Or, you can temporarily disable your antivirus program and test the issue. If the crashing issue doesn't return when the antivirus program is off, then you know it was the cause. Consider using a different antivirus program, or report the issue to the software supplier or game developers for further assistance.
Make sure you stay cautious when you turn off the antivirus app and do NOT download anything from the internet when your computer is not under protection.
If the crashing issue persists, try the next fix.
Fix 6: Turn off overlays
Some players found that overlays have caused Lost Ark to crash randomly, and the issue hasn't returned when they turned off the overlays. You can give it a try as well to see if it helps with your crashing issue. Here's how:
Steam
Launch Steam, and navigate to Settings >> In-game.
Uncheck the box of Enable the Steam Overlay while in-game.

Click OK to save the changes.
If you're not experiencing random crashes for other Steam games, you can try to disable the Steam overlay only for Lost Ark.
In your Steam library, right-click Lost Ark and click Properties.

Under the General tab, untick the box of Enable the Steam Overlay while in-game.

Discord
Launch Discord. On the bottom-left, click the gear-shaped icon to open the user settings.

On the left panel, scroll down and find Game Overlay. Toggle off Enable in-game overlay.

Run Lost Ark and test the issue.
You can also check other common overlays that gamers like to use, such as Twitch and NVIDIA GeForce, and turn them off.
If disabling the overlays doesn't solve your problem, try the next fix.
Fix 7: Perform a clean boot
The fixes above mostly cover the interference by the third-party programs, but we need to check Windows services as well. By doing a clean boot, you can identify if there's any background service messing with Lost Ark.
A clean boot will start your PC with the minimum sets of drivers and services that Windows requires to run. 
Here's how to perform a clean boot:
In the search bar next to the Start button, type msconfig then click System Configuration.

Under the Services tab, check Hide all Microsoft services, then click Disable all and OK.

Go to the Startup tab, click Open Task Manager.

Under the Startup tab, click each startup item then click Disable until you've disabled all startup items.

Restart your PC.
You can now launch Lost Ark to test if you still get errors and crashes. If the issue persists, jump to the last fix.
If Lost Ark no longer crashes on your PC, this means at least one of the startup items you disabled was causing the problem.

Here's how to find out which one(s):
In the search bar next to the Start button, type msconfig then click System Configuration.

Under the Services tab, tick the Hide all Microsoft services checkbox, then tick the checkboxes in front of the first five items in the list.
Then click Apply and OK.

Reboot your computer and launch Lost Ark. If the game once again crashes, then you know that one of the services you ticked above is conflicting with it. If Lost Ark runs just fine, then the above five services are fine, and you'll have to keep looking for the offending service.
Repeat steps 2 and 3 above until you find the service that conflicts with Lost Ark.

NOTE: We recommend testing five items in a group since it's more efficient, but you're welcome to do it at your own pace.
If you don't find any problematic services, you'll need to test the startup items. Here's how:
Right-click anywhere empty on your taskbar and click Task Manager.

Switch to the Startup tab, and enable the first five startup items.

Reboot and try launching Lost Ark.
Repeat until you find the startup item that's conflicting with Lost Ark.
Disable the problem program and reboot your PC.
If doing a clean boot doesn't solve your problem, you can safely assume that the Windows services and startup items aren't responsible for the crashing issue. You can go back to your normal startup. Also, there's one more fix you can try.
Fix 8: Try on a different server
According to some players, the crashing issue can be solved by playing on a new server and creating a new character. If you're running into similar problems, try playing the game on a different server to see if Lost Ark still crashes on your PC.
This could be triggered by corrupted character data with the server-side. Note that Lost Ark Closed Beta is only going to last till November 11th, 2021, this bug may or may not get solved before the closed beta ends.
---
Hopefully this article helps! Please feel free to drop a comment down below if you have any suggestions or questions.
1
1 people found this helpful