It happens to Steam users at some point. When you're opening Steam, without warning everything freezes. Why is it not responding and what can you do next to stop it from freezing again? In this article, we'll uncover the fixes.
Before performing the troubleshooting steps below, restart your computer. A simple restart can flush your computer's memory, and shut down programs to free up your computer's processor. When your computer has fully restarted, open your Steam client. If it's still frozen, try the fixes below.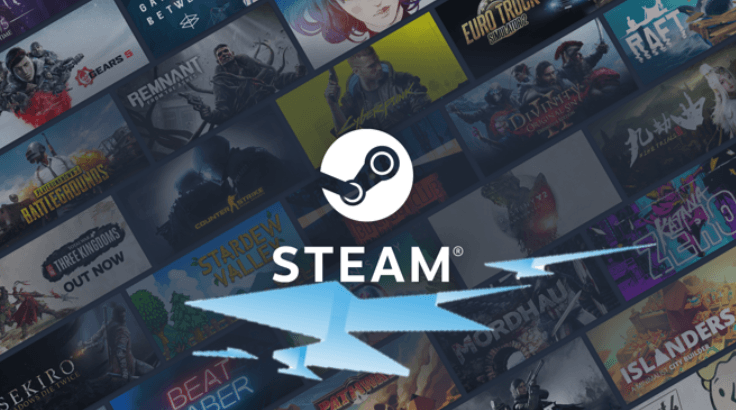 1. Activate your Steam client
Some programs not responding all of a sudden doesn't mean a serious error has occurred. It could be a temporary bug that can be easily fixed by reactivating it. To do this for your Steam app, follow the instructions below.
On your keyboard, press the Windows logo + R keys simultaneously to open the Run box.
Type or paste taskmgr and press Enter.


Under the Processes tab, locate your Steam client. Right-click it and select End task.


Allow 30 seconds for the process to execute. Then restart Steam. If this doesn't do the trick, try the next fix below.
2. Clear download & web browser cache
Steam freezing, not responding, and incredibly running slow can be fixed by deleting those download and browser cache.
However, some users may not even be able to click any button on Steam. If that's your case, simply move to the next fix and skip this one.
Open your Steam client. From the top left client menu, click on Steam and go to Settings.


In the Settings panel, select the Downloads tab and you'll find the CLEAR DOWNLOAD CACHE button at the bottom. Click on it.


Click OK to proceed. Then your Steam will be restarted.


Then you'll need to clear web browser cache:

From the top left client menu, click on Steam and go to Settings.

In the Settings panel, select the Web Browser tab. Then click on the buttons DELETE WEB BROWSER CACHE and DELETE ALL BROWSER COOKIES respectively. When it's finished, click OK.


3. Update your graphics driver
When troubleshooting performance issues such as program freezing and crashing, you should check if your drivers, especially your graphics driver are out-of-date. Using outdated drivers can drastically reduce performance.
To update your graphics driver, you can either do it manually via the Device Manager or head to the manufacturer's driver download page (NVIDIA / AMD) to download and install the exact driver for your system. This requires a certain level of computer knowledge and can be a headache if you aren't tech-savvy. Therefore, we would like to recommend you use an automatic driver updater Driver Easy. With Driver Easy, you don't need to waste your time hunting for driver updates as it will take care of the busy work for you.
Download and install Driver Easy.
Run Driver Easy and click the Scan Now button. Driver Easy will then scan your computer and detect any devices with missing or outdated drivers.


Click Update All. Driver Easy will then download and update all your outdated and missing device drivers, giving you the latest version of each, direct from the device manufacturer.

This requires the Pro version which comes with full support and a 30-day money-back guarantee. You'll be prompted to upgrade when you click Update All. If you don't want to upgrade to the Pro version, you can also update your drivers with the FREE version. All you need to do is to download them one at a time and manually install them.


After updating drivers, restart your PC and open Steam. If you're still facing the freezing issue, try the next fix below.
4. Download and install all Windows updates
Windows updates usually fix the errors in Windows and associated software, and occasionally bring new features. To take advantage of Windows updates, definitely check if there are updates available. This may be the easiest way to fix the program freezing issue you're having.
In the Search box, type check for updates. Then click Check for updates from the results.


Click on the Check for updates button. If there are any updates available, it'll automatically start to download and install it. Simply wait for it to complete and you should be asked to restart your computer.


After the restart, open your Steam client. If your problem persists, proceed to the next fix.
5. Prevent programs from starting automatically
Whether you need it or not, there are many applications starting up automatically as soon as you log into Windows. This is quite frustrating as those apps unnecessarily muscle their way into your startup routine, and chew up memory and resources. To prevent them from potentially hampering your PC's performance, you can disable them in the Task Manager.
On your keyboard, press the Windows logo + R keys simultaneously to open the Run box.
Type or paste taskmgr and press Enter.
Select the Startup tab. Right click an app and select the entry for Disable.


Note that you need to make sure you and Windows can live without the program running at startup. To be safe, disable one app at a time. If you bump into any problems, return to the Task Manager and bring it back into your startup routine.
However, if you have disabled unnecessary programs from starting automatically but your problem persists, move on to the next fix.
6. Delete temp files
Deleting temporary files can fix many common issues. If you can't remember when was the last time you cleared those temp files, definitely do it right now. They are the kind of files that store temporary data that is created by Windows itself or the programs that users use. So deleting them won't cause any problems.
Close all windows.
On your keyboard, press the Windows logo + R keys simultaneously to open the Run box.
Type or paste %temp% and then press Enter.


Press Ctrl + A at the same time to select all the files inside the folder. Then right-click and select Delete.


If the following prompt appears, simply check the box next to Do this for all current items and click Skip.


When it's finished, head to your desktop. Right click on the Recycling Bin and select Empty recycle Bin.


7. Repair corrupted system files
If all else fails, you should try to verify if you have corrupted system files by running a scan and repair on your system. To do this, try using Fortect, a 100% legitimate program that specializes in Windows repair. When you notice that specific programs on your PC are constantly freezing, running a scan and repair with Fortect can help identify the error-causing components without the need to reinstall the whole system.
Download and install Fortect.
Open Fortect and it will run a free scan of your PC. Once the scan is finished, you'll see a complete overview of your system and issues.
Click Start Repair to start the repair process and wait for Fortect to fix the problem.


---
Hope this post helped! If you have any ideas or questions, feel free to drop us a line in the comment section below.
9
9 people found this helpful