To download your favorite TV shows, movies, or music, you can go to the safe torrent sites. What torrent sites can you use in 2021? And what are the most-visited torrent sites? Don't worry. We've listed the top 10 most popular torrent sites around the world.
IMPORTANT: While downloading torrents is legal, the file you download online might be protected under copyright. Make sure you only download files that are not copyrighted so you won't receive any warning notice.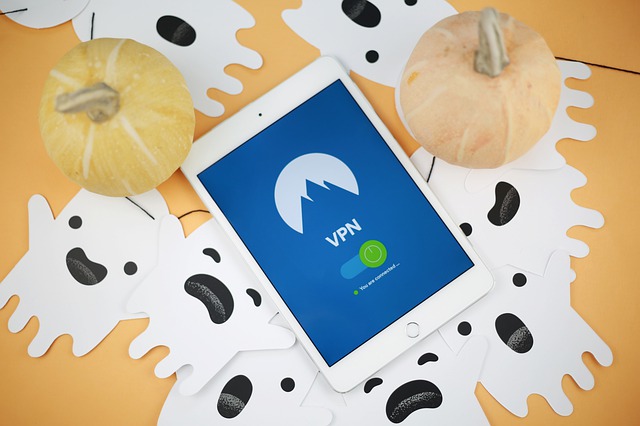 Do you know your ISP monitors your Internet traffic and can track your IP address?
Access Torrent Sites Safely and Anonymously with NordVPN.
Top 10 Most Popular Torrent Sites in 2021
Until now, all sites are available; just go to one of them and download the torrents you want. But some of the sites may be blocked in your country. If you can't access some sites, you can try using a VPN, such as NordVPN, which can hide your IP address and allow you to access all torrent sites. Apart from this, a VPN can also secure your data and shield your online privacy from prying eyes.
The torrent sites listed are the most-visited torrent sites around the world. They have a high rank according to Alexa. The higher rank a site has on Alexa, the more visitors a site has. This is the easiest way to judge if a torrent site is trustworthy.
Alexa is a global site ranking system. It updates daily based on how many unique visitors and page views a site has. So the site rank is updated every day.
Before you move on, you should know this:
Some torrent sites may provide pirate content on their website. Note that we discourage pirate content. When you try to download torrents, ensure you only download files that are legal in your country.
1. YTS.AM

Alexa Global Rank: 934

YTS has the most visitors today. It took the lead from The Pirate Bay, which had the most visitors before. YTS is a movie torrent site. You can download the classic movies from this site.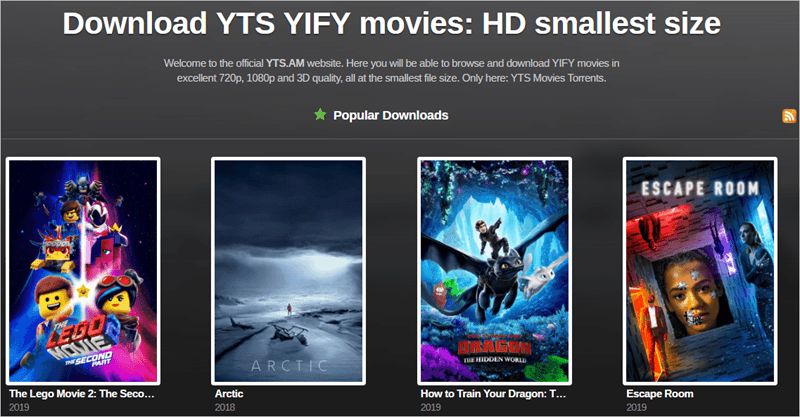 2. The Pirate Bay

Alexa Global Rank: 171

Founded in 2003, The Pirate Bay has been one of the most trustworthy torrent sites for these years. It allows you to download different kinds of torrents, such as TV shows, movies, games, and music.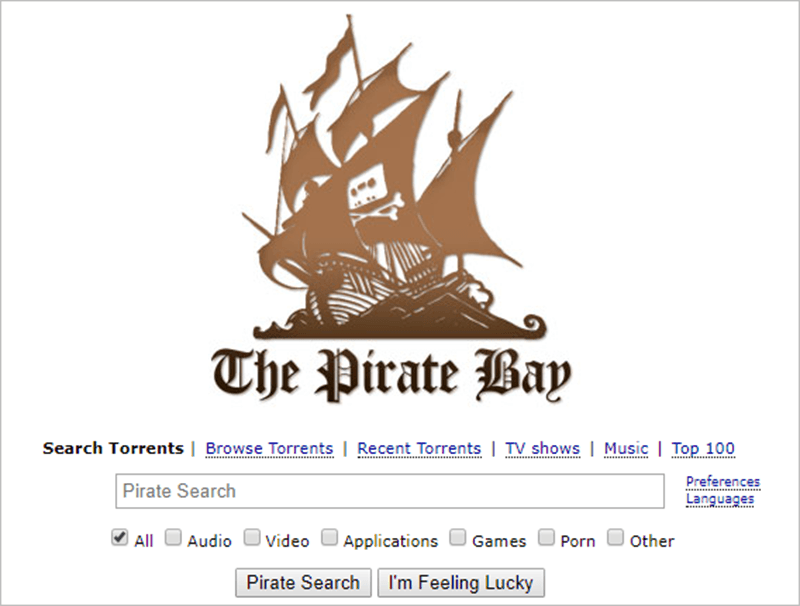 3. 1337X

Alexa Global Rank: 292

1337X has a simple and well-organized layout. It allows you to download torrents easily by category. Nowadays, it can be a replacement for The Pirate Bay.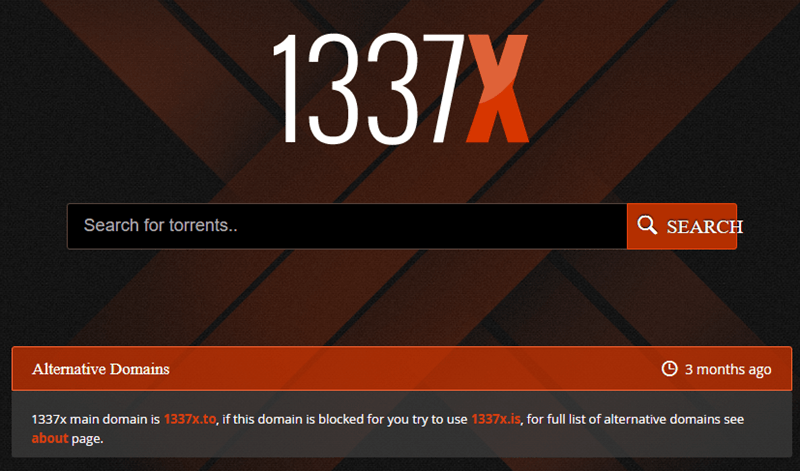 4. RARBG

Alexa Global Rank: 391

RARBG has a clean layout, which also allows you to search by category. In addition, it updates movie and TV show torrents fast.

5. Torrentz2

Alexa Global Rank: 1,506

Torrentz2 is a torrent search engine, which combines results from dozens of search engines. It means you can search torrents from different torrent sites, such as YTS, The Pirate Bay, 1337X. It's the best torrent site for downloading music torrents.

6. EZTV

Alexa Global Rank: 1,175

EZTV mainly allows you to download United States TV shows and British TV shows. The domain name was changed a lot. You can only access the website when you type the correct domain name.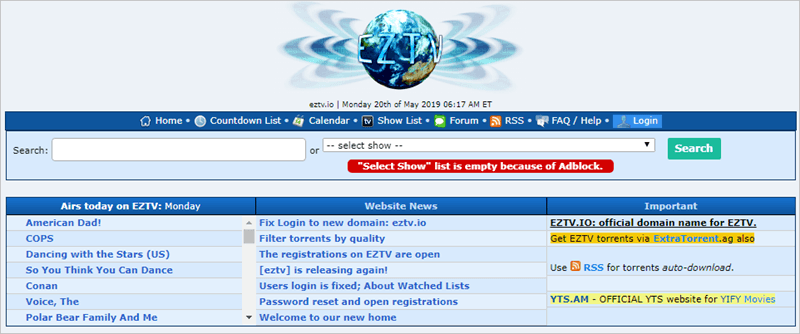 7. LIMETORRENTS

Alexa Global Rank: 1,432

LIMETORRENTS has a simple well-organized layout. You can download torrents easily even you don't know too much about torrent downloads.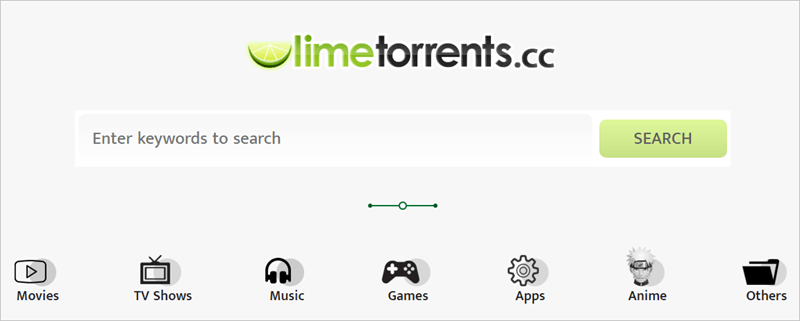 8. Zooqle

Alexa Global Rank: 3,024

Zooqle allows you to download TV shows, movies, and games. Though the layout is not user-friendly, you may find torrents that you can't find on other torrent sites.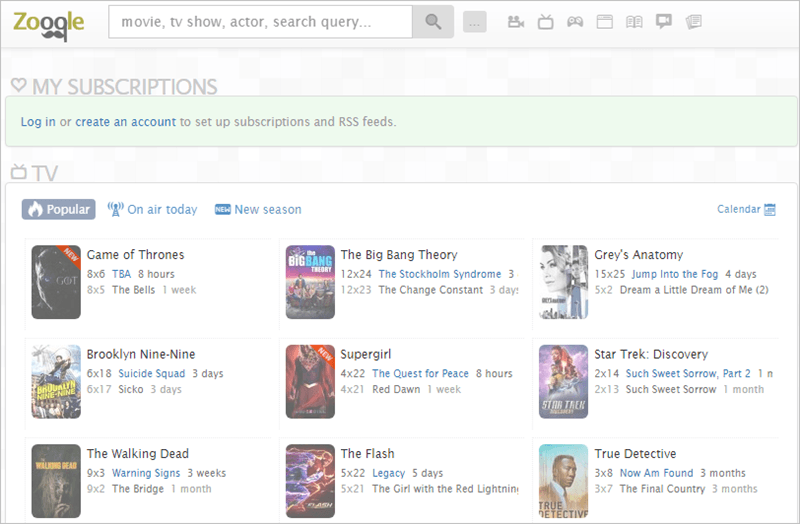 9. TORRENTDOWNLOADS

Alexa Global Rank: 2,903

TORRENTDOWNLOADS was not on the list of the Top 10 torrent sites last year. But it suddenly has lots of visits this year. If none of the above torrent sites satisfy your requirements, you can try TORRENTDOWNLOADS.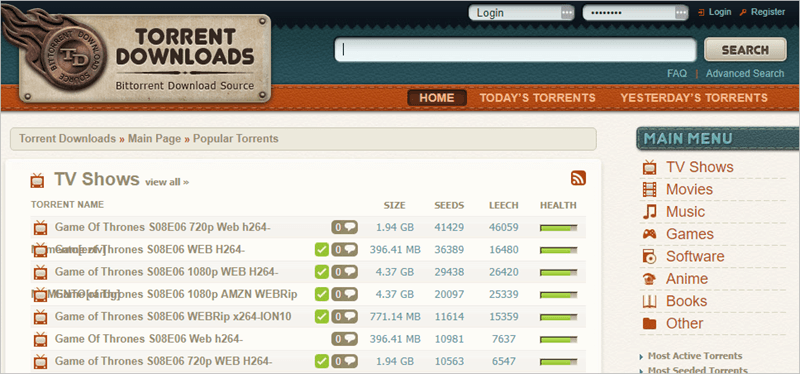 10. TORLOCK

Alexa Global Rank: 6,990

TORLOCK claims itself "No Fakes Torrent Site". You can expect all torrents they provide to be true and have a high quality.

Bonus Tip: Use a VPN to protect your privacy
When you download torrents, we recommend you use a VPN to hide your IP address. As we mentioned above, some torrent sites provide pirated content. If you can tell exactly whether the content you'll download is pirated, you won't get into any trouble. But if you're not sure how to identify the pirated content, you may get in trouble after downloading the content.
The internet service providers and the government can know what you've downloaded with your IP. They can use anti-BT tools (iknowwhatyoudownload.com is one of such tools) to know who downloaded pirated content. If you've downloaded the pirated content without knowledge, you can be their subject. So to avoid problems like this, we recommend you use a VPN to hide your IP address. With a VPN, others are not able to track you with a fake IP address.
Regarding what VPN you can trust, we recommend NordVPN. NordVPN is one of the most popular VPNs around the world. And it's one of the cheapest VPN services worldwide. For more info about NordVPN, just go to their official website.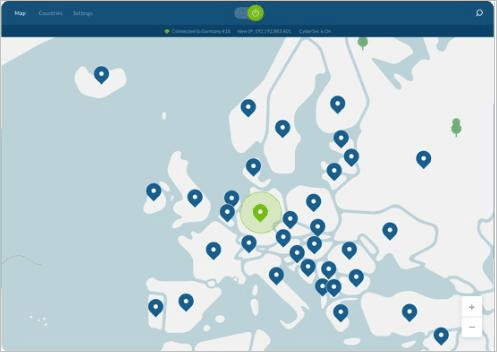 YTS, The Pirate Bay, and 1337X can satisfy your requirements to download all kinds of torrents. But if they don't, try the above torrent sites one by one until you find the one that works for you.
Hopefully, you find this article helpful. If you have any questions, ideas, or suggestions, feel free to leave a comment below.

22
22 people found this helpful