Have you ever thought about reading messages from your Gmail in other applications or mail clients. In fact, there has already been such a feature named
IMAP
that turns this idea into reality. The following parts of this article are going to tell you
what IMAP is
and
how to enable it on your Gmail and use it in other mail clients
.
What is IMAP?
IMAP stands for
Internet Message Access Protocol
. It is an Internet standard protocol of accessing and storing mails on a mail server. With IMAP, email clients can take email messages from a mail server over a TCP/IP connection. Basically, IMAP allows you to access your email messages via the Internet wherever you are. You can even read your messages on multiple devices, and they are synced in real time, thanks to IMAP.
How to enable Gmail IMAP settings
You can set up Gmail IMAP in other email clients. But you need to enable it in your Gmail beforehand.
1)
Log into your Gmail with a web browser.
2)
Click on the
gear icon
at the top right of the page. Then select
Settings
in the drop down menu.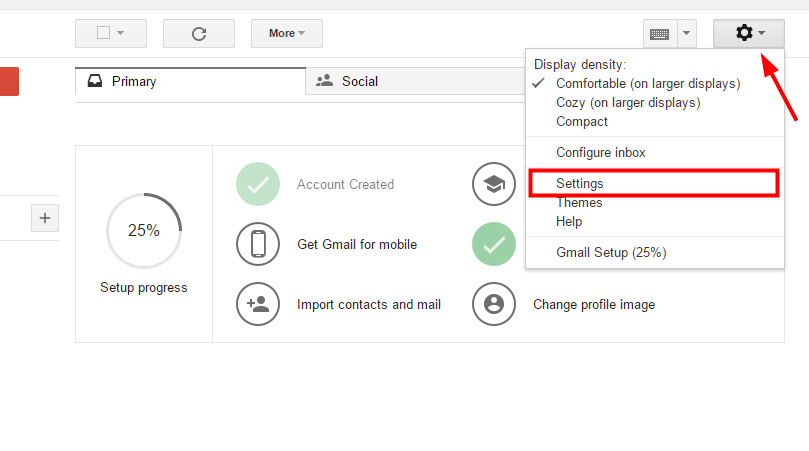 3)
In Settings, click
Forwarding and POP/IMAP
tab and select
Enable IMAP
(which is under IMAP status In IMAP Access section). After that, click
Save Changes
.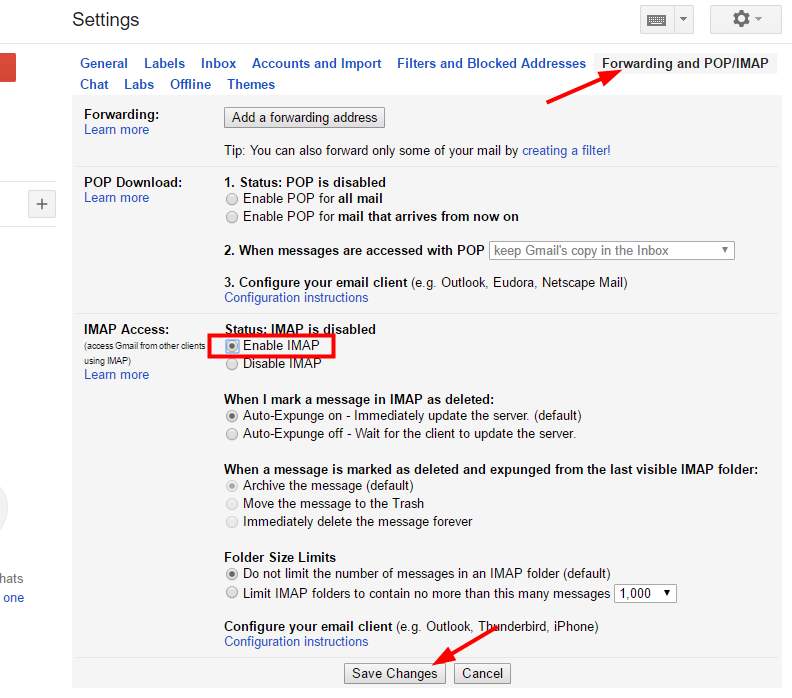 IMAP has now been enabled in your Gmail.
How to read messages from Gmail in other email clients?
After you have enabled IMAP in Gmail, you can change IMAP settings in your email client. In fact, there are many clients that can auto-configure IMAP for you when you try to build your Gmail account. You don't have to be concerned too much about the configuration process. But you can still complete the configuration on your own. To do so, you will need the information as follows:
Incoming Mail (IMAP) Server: imap.gmail.com

Requires SSL (encryption method): Yes
Port: 993

Outgoing Mail (SMTP) Server: smtp.gmail.com

Requires SSL

(encryption method)

: Yes
Requires TLS

(encryption method)

: Yes (if available)
Requires Authentication: Yes
Port for SSL

(encryption method)

: 465
Port for TLS/STARTTLS

(encryption method)

: 587

Name: Your Name
User name or email address: Your full Gmail address
Password: Your Gmail password
You will need to use the information above to set up IMAP when you building a new account in your email client. You can check the instruction of your email application and learn how to do so. The basic idea here is, when configuring, fill out the form of settings with the information provided above (
servers
,
ports
and
encryption methods
of
incoming mail
and
outgoing mail
).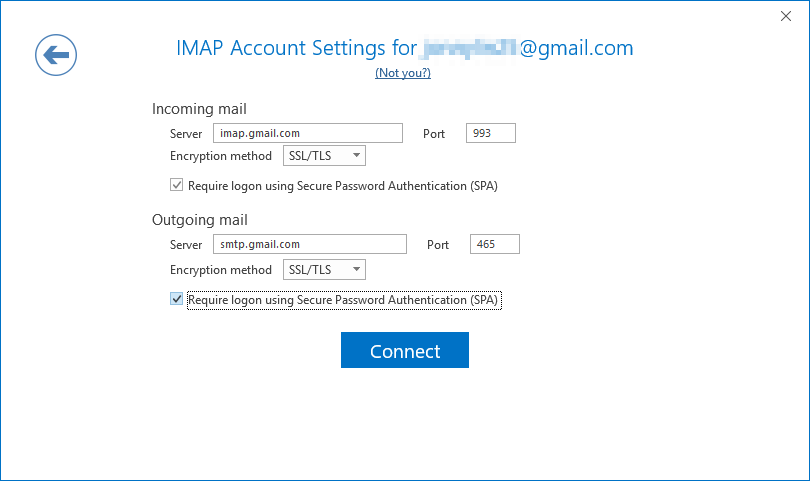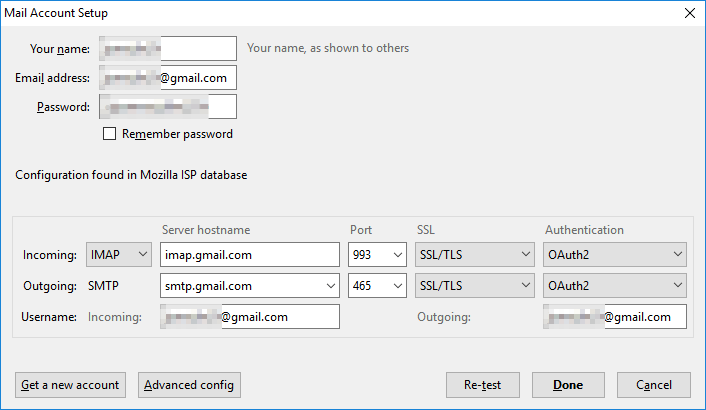 6
6 people found this helpful