Hear a song you love, and want to know what it's called? You're in luck. Long gone are the days when you had to call a friend and hum the tune, taking a stab at a word, here and there. There are now a bunch of awesome tools out there that will tell you exactly what you're hearing – some of them instantly…
3 'What Is This Song' Options
Option 1: Use your phone's assistant
If you use an iPhone or Android phone, your simplest option for identifying a song that's playing is to just ask your phone's assistant.
On the iPhone, that assistant is called Siri. On Android, it's called the Google Assistant. On a Samsung Android phone, it's called Bixby. All of these assistants have an in-built 'what's this song' feature.
Here's how to use it:
Fire up your phone assistant.

While the song is playing, fire up your phone assistant.

Have your phone assistant listen to the music source.

Once your phone assistant is listening, say something along the lines of "What's this song" or "Identify this song" or "name this tune for me", and then hold your phone near the music source.

Wait for your assistant to deliver you the results.

After a few seconds, your assistant should display a result with detailed information, such as the title, the artist, the album, and possibly the lyrics and a play button or link to the song (e.g. in Apple Music or Google Play Music) so you can play or buy it, or dig for further info.
TIP: If you have it turned on in your settings, you can actually do all of this without touching your phone at all – even if it's asleep and locked. Simply say, "Hey Siri what's this song?" (on iPhone), "Hey Google what's this song?" (on Android) or "Hi Bixby what's this song?", and your phone will wake and identify the song for you. Great when you're driving or cooking!
To set up your assistant so it works even when your phone is locked:
On an iPhone, go to Settings > Siri & Search, and turn on 'Allow Siri When Locked'.
On an Android phone, go to Settings > Google > Search, Assistant & Voice > Voice > Voice Match, and turn on 'Access with Voice Match'. (Note that this is the procedure for stock Android, as developed by Google, and as available on the Pixel. If you have an Android phone from another manufacturer, the procedure may be slightly different.)
On a Samsung phone, go to Settings > Applications. Then in the search box, type Bixby and search. Bixby Voice will display as a search result. Tap the settings icon on the right, and turn on 'Use while phone locked'.
Siri vs Google Assistant vs Bixby: Which phone assistant is the best for identifying songs?
Both Siri and Google Assistant identify songs quickly and accurately – generally just as quickly as the dedicated song identification apps discussed below.
In fact, Siri actually uses Shazam as its engine, so it's just as fast and accurate as the Shazam app. And Google Assistant has been one of Google's highest development priorities for a few years, now. It's critical to their future plans. As a result, the Google Assistant is usually just as good as Shazam.
Bixby, on the other hand, is less accurate and significantly slower than both Siri and Google Assistant.
All three phone assistants require an internet connection in order to identify songs.
---
Option 2: Use a song identifier
If you frequently find yourself in this 'what's this song?' conundrum, and you're not a fan of your phone's assistant, you should try a dedicated song identifier app.
These apps do the same thing as your phone's assistant (indeed, Siri uses the same engine as one of them to identify songs). But you invoke them differently, and the good ones have a few extra features that the assistants lack.
The most popular song identifying apps are Shazam and SoundHound. Read on to learn more about each, including why you might choose one over the other.

1. Shazam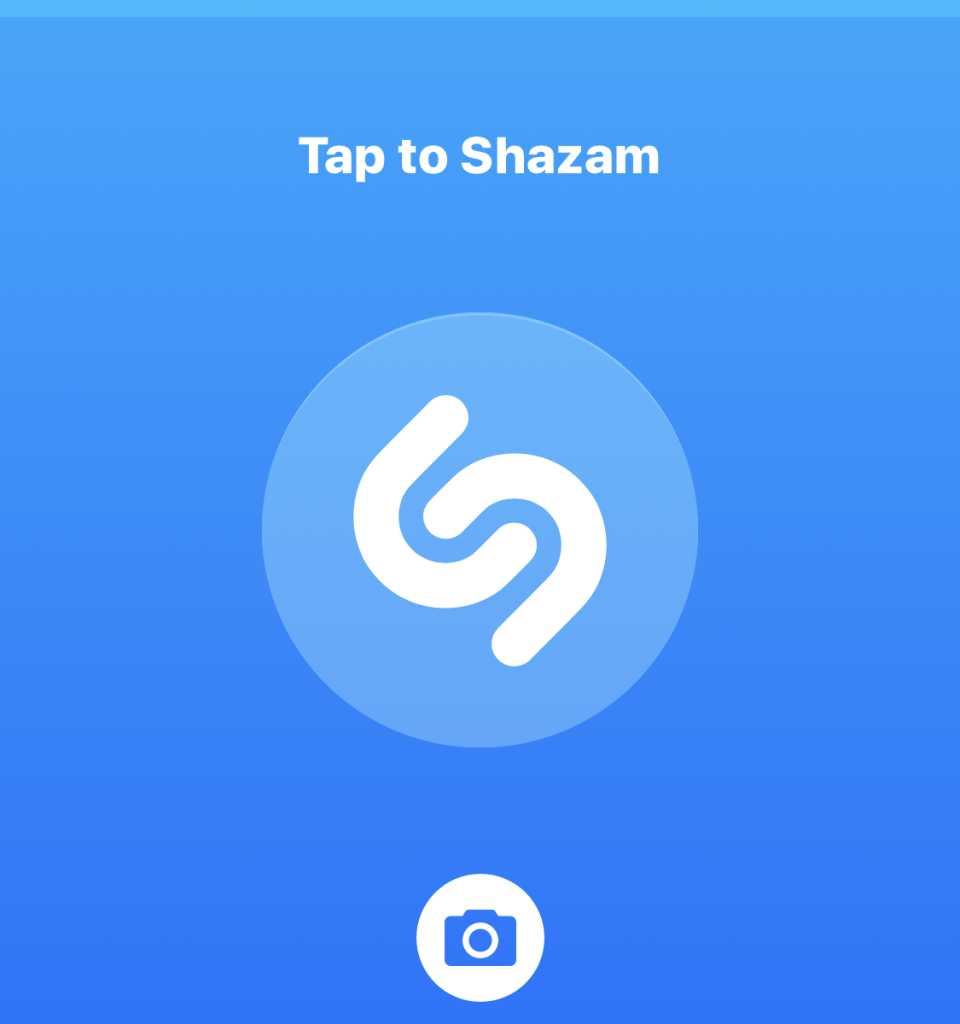 Pros:
One tap to identify songs
High accuracy
Extensive music library
Ease-of-use
Offline feature
One-tap access to music tracks and videos from results
Saved history of songs you've queried
Account-based so you can access your results on any device (including web browser).
Cons:
Only identifies original music tracks (no live tracks, covers, singing or humming)
No hands-free option
Shazam is the most popular song identifier app in the market. It's available on iPhone, iPad, Mac, and Apple Watch, as well as Android and Wear OS devices.
To use it, simply download and install the app from Google Play Store or Apple App Store. Then open the app and tap the big S logo within the Shazam app. It'll start listening for a couple of seconds and return to you all the relevant information you'd need to know about the current song, including its title, album and artist, as well as links to track on the more popular streaming services (Apple Music, Amazon Music, Google Play Music), where you can listen to and/or buy the song.
TIP: You can configure Shazam to start listening as soon as you open the app, so you only have to tap once to identify a song.
Shazam's usually a bit faster and more accurate than SoundHound (discussed below), but usually no more so than Siri and Google Assistant.
Shazam also works offline… kinda. If you don't have internet access when you hear that new song you love, when you tell Shazam to listen, it will tag the track and identify it later, when you have internet access.
That said, Shazam also has some downsides. One of the biggest is that it only identifies original recordings of a song, which means it won't identify a song you hum, sing or whistle. It also doesn't have voice commands, which means you'll always have to pull out your phone and fire up the app to name a song.
* Fortunately there's a workaround of sorts for the 'no hands-free' problem: just set Shazam to identify song as soon as it opens, then use your phone's assistant to start Shazam, hands-free. I.e. Say "Hey Google start Shazam" or "Hey Siri start Shazam" and Siri will fire up and immediately try to identify the current song. No hands required!
2. Soundhound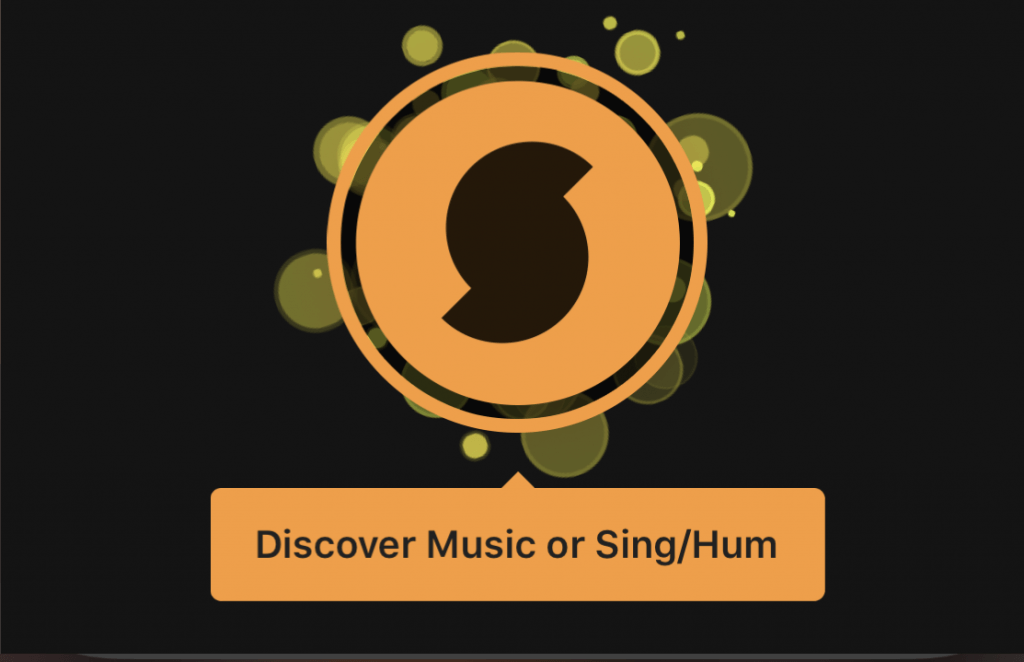 Pros:
One tap to discover music
Will identify songs you sing or hum
Hands-free feature
Cons:
Accuracy isn't great when you hum or sing a song
SoundHound is another well known song identification app. It works pretty much the same as Shazam, allowing you to identify a song at the tap of a button.
To use SoundHound to identify a song, simply download the app from its official website and install it. Then open the app, tap the big orange SoundHound button and hold your phone near the music. SoundHound will then identify the song.
But although SoundHound is quite similar to Shazam in its basic operation, there are two things that are very different…
The first big difference is that SoundHound can identify songs that you hum or sing to it. Shazam can't do this. So long as your singing isn't wildly off key, SoundHound will be able to tell you what the song is.
And the second big difference is that SoundHound has a hands-free mode. So if you're driving or cooking or for some other reason just can't touch your phone, you can simply say "OK, SoundHound, what is this song", and it will instantly start listening and identify the song.

---
Option 3: Seek help from an online forum
If the methods above fail, and you really HAVE TO find out what that song's called, you can always seek help from an online forum. WatZatSong, for example, is a forum that exists to serve just this purpose.
In WatZatSong, you can post a recording of a tune you need help with, and/or describe as much as you can about it, then wait for other music lovers to tell you the answer.
---
There you have it – 3 easy ways to help you identify the name of a song. Hopefully this will help make your music listening experience better! Feel free to share your ideas, suggestions and questions with us in the comment section below. Thanks for reading!
52
52 people found this helpful