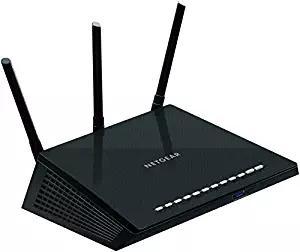 Many people are reporting that their WiFi router is not working properly. They receive no signal from their router, or they can't access the Internet when using WiFi.
If you're also experiencing this issue, you're no doubt very frustrated. But don't worry. It's fixable…
Try these fixes!
You may not have to try them all; just work your way down the list until you find the one that works for you.
---
Fix 1: Check for overheating issue for your router
Your WiFi router can't work properly if it overheats. Just try placing it at a cooler place or using a fan to cool it down.
If this fixes your router issue, great! But if not, move on to the next fix…
Fix 2: Restart your router
This can reset your Internet connection and fix your WiFi issue. To restart your router:
You may need to check your router manual for detailed instructions on how to do the steps below.
Turn off your router.
Disconnect the router power cable from the power source.
Wait for 1 minute to drain the power in your router.
Connect the router power cable to the power source.
Turn on your router.
Now connect your device to your wireless network and see if it works fine. Hopefully it does. But if not, try Fix 3, below.
Fix 3: Reset your router
Perhaps there are wrong settings on your router so you can't use its wireless feature. To fix this issue, you should reset your router:
Your personal configurations and settings are lost after you reset your router.
You may need to check your router manual for detailed instructions on how to do the steps below.
Press and hold the reset button or pinhole on your router for about 30 seconds (this number varies depending what router you're using).
Release the button or pinhole and then wait for your router to restart.
Use your computer to set up a network configuration on your router.
This should work for you. But if not, there are still two fixes for you to try…
Fix 4: Troubleshoot hardware issues
If your WiFi router is still not working, it's likely that there are hardware issues with your devices or cable. There are a few things you need to try:
Check if your WiFi network works for other devices (laptops, tablets or cell phones). If you discover any issues with your device, you should contact its manufacturer for advice.
Try another router. You may be experiencing hardware or compatibility issues with your router so your wireless network won't work. We suggest you try a dual band router for better compatibility and connectivity.
Contact your Internet service provider to trouble shoot any issues with your Internet connection.
Hopefully, one of the fixes above helped you resolve your WiFi router problem. If you have any questions or suggestions, feel free to leave us a comment below.
You may also want to read…
2
2 people found this helpful