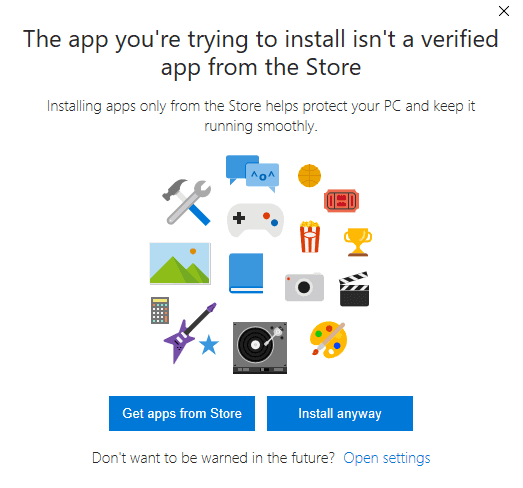 It has been acknowledged by Microsoft that installing Win32 apps and UWP (Universal Windows Platform) apps that are not from Windows Store on Windows 10 Creators Update could trigger systematic serious problems such as black screen or blue screen. 
Microsoft quietly add this feature to Windows Insider Build 15042. You will be directed to Windows Store when trying to installing programs outside Windows Store. If you insist on installing such programs, you will need to turn on developer mode. 
You might be seeing some of the following notifications: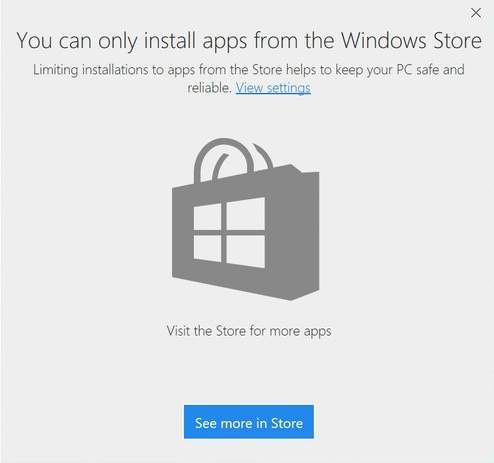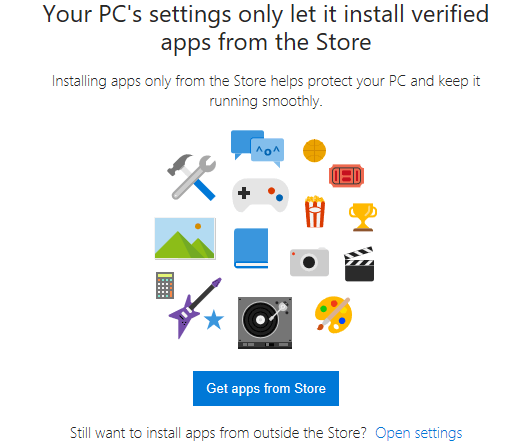 People are sharing different views on this issue. 
For newbie users and users who are looking to increase security, this feature is of great help. It keeps them from installing something they shouldn't, which could possessing potential harm to their PC. Even though this feature is turned off by default, it can be easily turned on and you can choose to whitelist certain programs as well. 
To change such settings: 
1) On your keyboard, hit Start button, then choose Settings. Then choose Apps.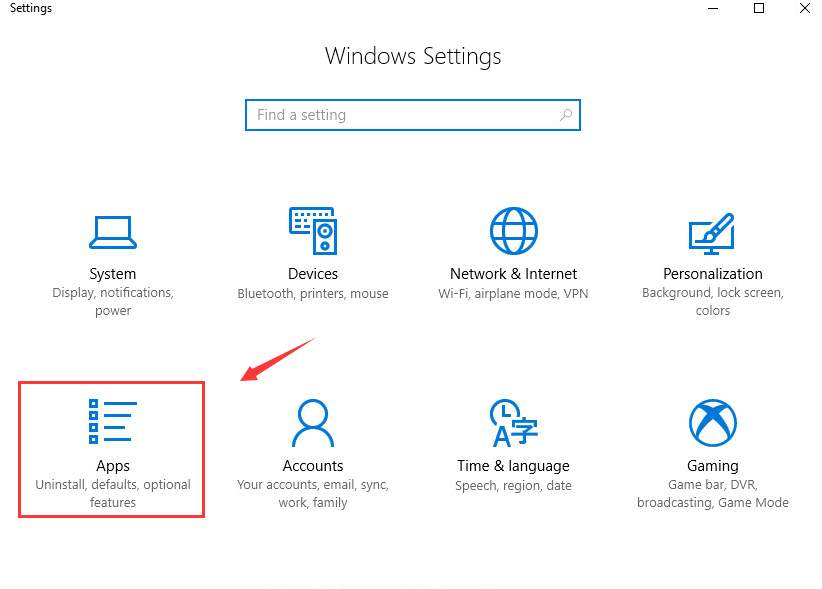 2) On the left side of the pane, choose Apps & features. Then you should see Installing apps section on the right side, Allow apps from anywhere is the default choice, which is also how Windows has traditionally worked. 
3) You can choose from the drop-down list the option you need. Allow apps from the Store only will limit your choices of apps that can be installed on your PC since many applications are not available in the Windows Store. 
You can still use your previous installed apps with this feature on. It just stops you from opening a new downloaded .exe file.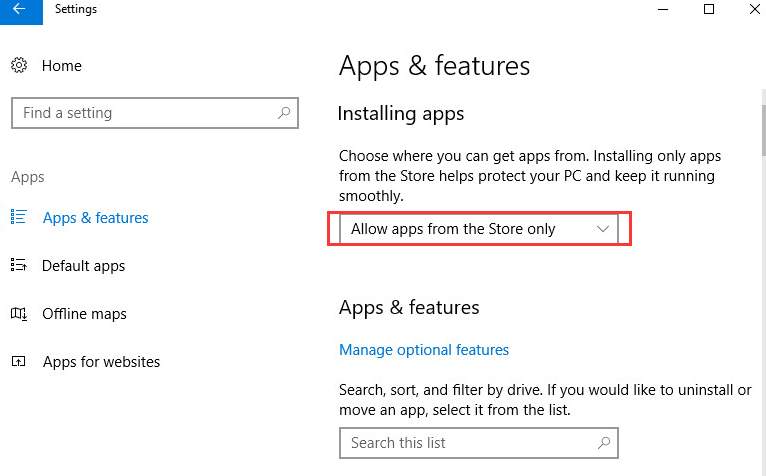 4) If you choose Warm me before installing apps from outside the Store, you will be blocked when you try to run or install a new app file. But you can click Install Anyway to give the app permission to run. In this case, this is an easy way to whitelist desktop apps.