500 Internal Server Error occasionally happens in Youtube. If you unfortunately encounter this error, use the methods in this post to fix it quickly.
500 Internal Server Error is one of the known errors that YouTube occasionally has. When you get this error, don't worry, as this post will show you how to fix it step by step.
What's 500 Internal Server Error?
This error is a server error. Many YouTube users had reported this issue. It's probably caused by YouTube servers. Their servers may be down for a while or hacked by others. It seems you could do nothing about this issue. But whenever things go wrong, you can do something to get the situation better. 
What you can do to fix this error?
You may want to contact YouTube support team to help resolve the issue. But there may be hundreds of YouTube users around the world running into this problem. In this case, YouTube support are too busy to reply to you. Contacting YouTube support should be your last option. Before that, you can try the following simple methods. You can try them one by one until the problem is resolved:
Method 1: Refresh the page
The error may last temporarily. So the first thing you could do is refresh the page to see if the error is gone. To refresh the page, you just need to press F5 on your keyboard.
Method 2: Restart your browser or switch to another browser
Restarting browser always works when there's something wrong with loading webpage content. So try to restart the browser.
If the problem is not resolved, try to use another browser to watch the YouTube video.
Method 3: Restart your router
When you can't connect to the internet due to a server error, you can always try to restart the router. 
Method 4:Use Chrome as your browser (Delete all cookies and clear the cache
To avoid known issues of YouTube, it's recommended to use Chrome to view YouTube videos.
If you've been using Chrome, try to delete all cookies and clear cache:
1) Open Chrome Browser

2) Right-click on the "Customize and Control Google Chrome" icon in upper-right corner and click Settings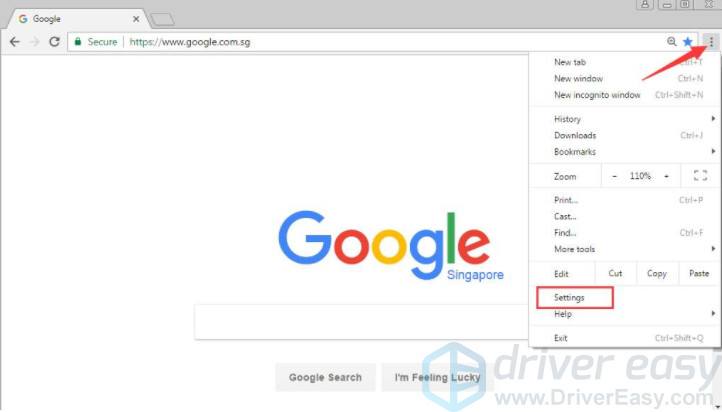 3) Under Advanced, click Clear browsing data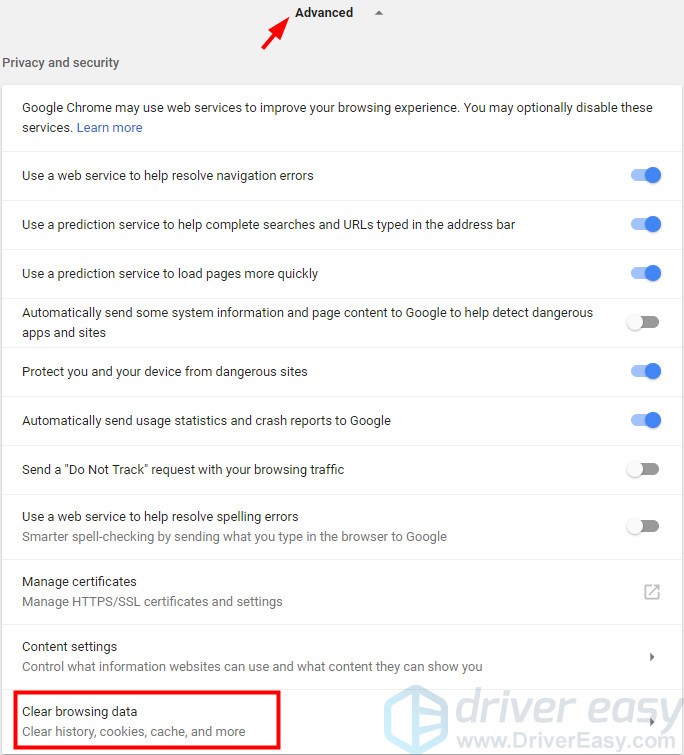 5) Clear the cookies and cache from the beginning of time. Ensure the item Cached images and files and the item Cookies and other site data are selected. Then click CLEAR BROWSING DATA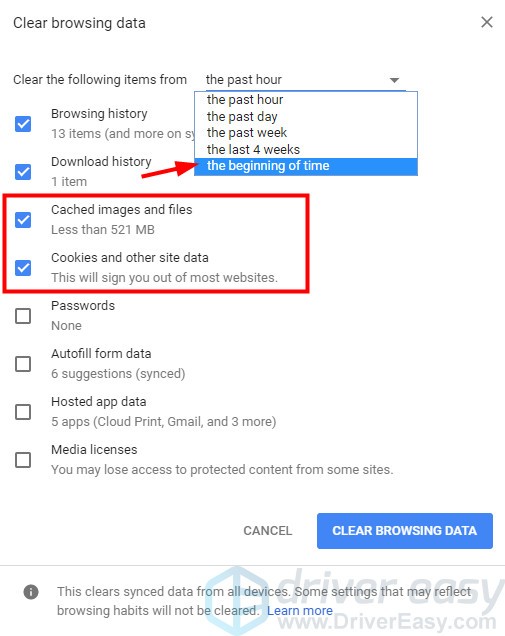 6) Restart your Chrome and check to see if the problem is resolved.
Final option:
If you've tried the methods above and the problem still persists,try the final method: contact YouTube support. The YouTube support could be reached by phone at 1 (650) 253-0000. You can also try to get their attention via YouTube Faceboork or Twitter page regarding the specific error you've got.
Please feel free to let me know if this post helps. Please also let me know if the article needs to be improved. You're welcome to leave any comments below.
33
33 people found this helpful