YouTube is the largest video platform around the world. You can use it to watch many kinds of videos. But in many schools like your school, YouTube can be blocked. That's inconvenient. In this article, we'll show you how to unblock YouTube at your school. Freely, Quickly & Easily!
3 ways to unblock YouTube at school
Actually, there are more than 3 ways to unblock YouTube. And you may have noticed some other websites introduce more than 10 ways. We don't list other ways here as most of them are not recommended. They may need more time, more computer skills, etc. The 3 ways listed below are enough. They all allow you to unblock YouTube quickly & easily.
---
1. Use a VPN
The best way to unblock YouTube is to use a VPN. VPN is short for virtual private network. It allows you to connect to the server located outside your country. It hides your IP address and makes it appear that you're in a different location. When you use a VPN to surf, others like your school administrators, the ISP (Internet Server Provider) are not able to track you. In this way, you can surf online safely. 
With a VPN, you'll be able to watch YouTube from your school, abroad, or anywhere in the world.
To use a VPN to unblock YouTube, the most important thing is to find a VPN that provides privacy and security. Some VPNs are free, and some are not free. If you can't afford a paid VPN, you can use the free VPN. But note that free VPNs don't guarantee privacy and security.
If you don't know how to select a good VPN, we recommend NordVPN. You can also use one of the VPNs recommended in this article: The best VPN services in 2019.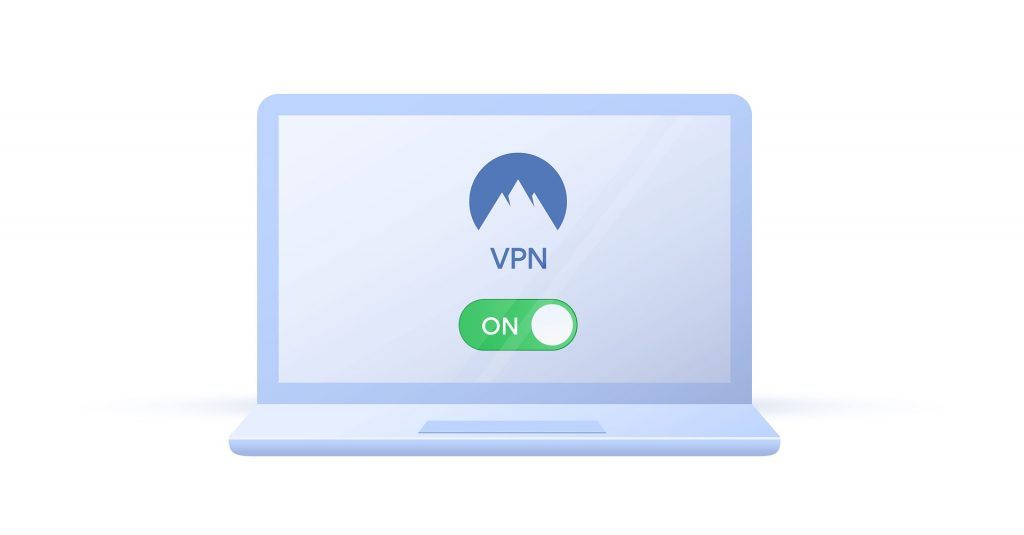 2. Use mobile hotspot
Another free way to unblock YouTube is to use your mobile hotspot. When Youtube is blocked at your school, it means YouTube is blocked on your school internet network. To unblock YouTube, you can use your own network instead of the school network. Your own network allows you to bypass all restrictions posed by your school network. To use your own network, you can use the hotspot feature on the phone.
Use mobile hotspot to unblock YouTube
You can connect your computer to hotspot with a USB cable, over Wi-Fi, and via bluetooth. The fastest way and the easiest way is using a USB cable. It's simple to set up, requiring zero configuration. But it requires you to have a USB cable. If you have a USB cable, you can connect to hotspot with your USB cable. If you don't have a USB cable, you can connect over Wi-Fi. We don't recommend the way using bluetooth, as it's the slowest and requires the most configuration. If you don't know how to connect to hotspot, you can refer the steps below.
Connect to hotspot with a USB cable
1) Turn on hotspot on your phone, and set a strong password.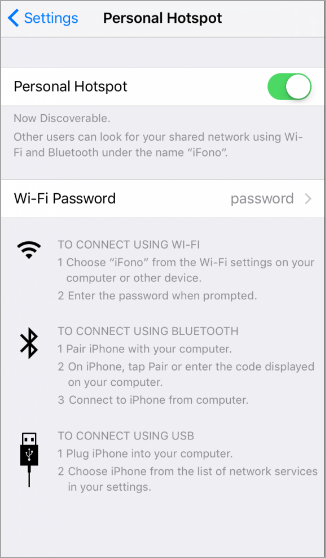 2) Plug your phone into your computer with a USB cable and you should be good to go.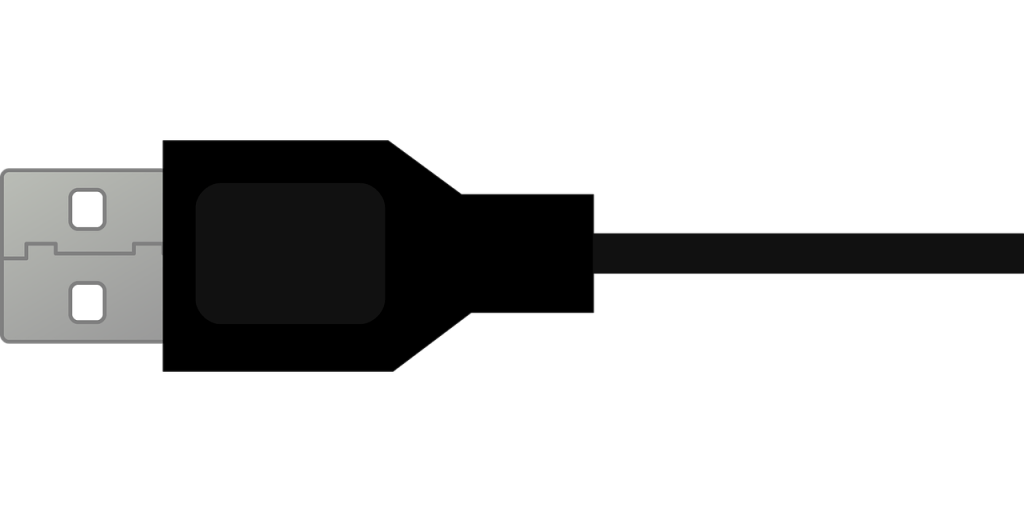 3) Check if you can access YouTube.
Connect to hotspot over Wi-Fi
1) Turn on hotspot on your phone, and set a strong password.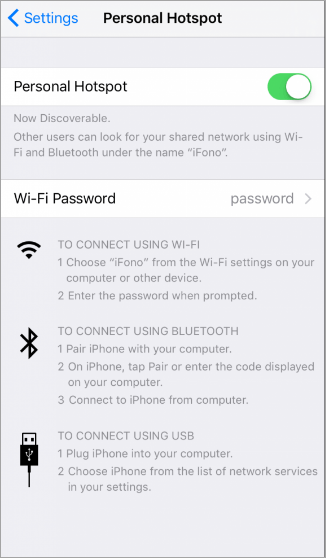 2) On your computer, select your phone name from the list of Wi-Fi networks.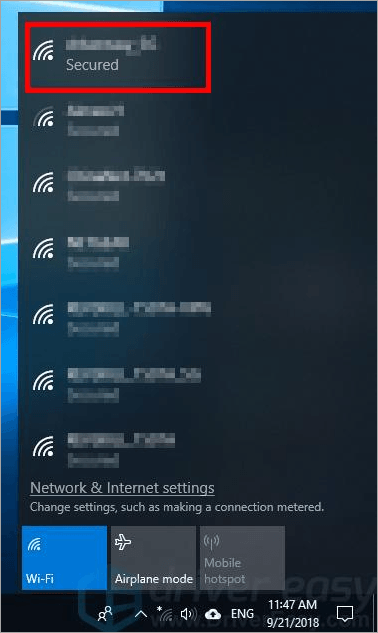 If you're connecting for the first time, you'll need to enter the password you assigned to your Personal Hotspot.
3) Once it's connected, check to see if you can access YouTube.
Note: Using your personal hotspot to watch YouTube videos can cause your phone cellular data to increase. If your phone has a data cap each month, remember you're using the data within the cap, or you will be charged more. Though you have unlimited data each month, your carrier will still charge you if you're using too much data.
3. Use a free extension
You can unblock YouTube with a free extension. Some extensions provided by Chrome can change your IP (Internet Protocol) address to some other countries. This is to place your computer outside your school. Then you can access any websites blocked by your school, like YouTube.
What you need to do is find a trustworthy extension. If you don't know how to find a good extension, you can try Ultrasurf.
Ultrasurf is a trustworthy extension with a 4.5 star review in Chrome store. Harvard University Berkman Center Circumvention Landscape Report said Ultrasurf is "the best performing of all the tested tools". With Ultrasurf, you can use public wifi safely and securely, encrypt your traffic and hide your IP and location.
With Ultrasurf, you can access YouTube without limit. When you're watching videos on YouTube, the bandwidth usage can be increasing. Though the school IT administrators find that the bandwidth usage is increasing, they won't know who is using the bandwidth usage.
To use Ultrasurf, you just need to add it to your Chrome browser.
1) Go to Chrome web store, and add Ultrasurf to Chrome.

2) After that, you'll see it at the top of the browser.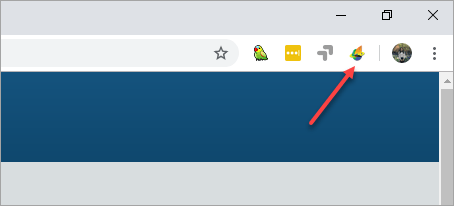 If you don't want the extension running all the time, you can disable it manually. You just need to enable it when you need.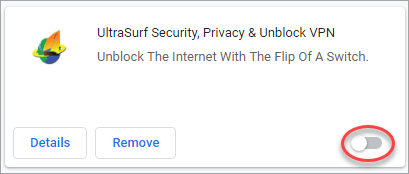 ---
---
Hopefully you find the 3 ways above helpful to unblock YouTube at school. If you have any questions, ideas or suggestions, feel free to leave a comment below.

88
88 people found this helpful