If Minecraft keeps crashing on your computer, don't panic. Whether you're getting issues like Minecraft keeps crashing, or your Minecraft crashes on startup, you can try these solutions to fix your problem.
How to fix Minecraft crashing?
Here are the solutions that have helped people resolve the same issue. You don't need to try them all; just work your way down until you find the one that works.
Note: make sure that your computer meets the minimum requirements to play Minecraft, as the low system specifications can slow your game and even crash Minecraft. If you're not sure of that, you can check the minimum requirements from the website.
Why does Minecraft crash on my computer?
When Minicraft crashes, it typically closes the game and may report an error to show you the location of the exception which causes the crash.
There are several causes for Minecraft crashing on startup: the mods, bugs in the game, the corruption of the game files, and the missing or outdated graphics card driver.
Fortunately, you can fix the crashing quickly and easily. Try the fixes below.
Fix 1: Restart your computer
As restarting PC works like a charm for many technical issues, it never hurts to restart your computer, and sometimes this is enough to fix your issues. You can just simply close your Minecraft, restart your PC and open your Minecraft to see if it works.
Fix 2: Update the game patches
Generally, the bugs in the game are likely to cause the crashing, and Mojang keeps releasing the patches to improve Minecraft and fix bugs.
So you should install the patches and keep your game up to date. This helps fix some bugs that crash your game. You can download the latest Minecraft here.
If you are using mods, you can try to remove the mods, uninstall and reinstall the latest version of Minecraft on your computer.
If Minecraft still crashes after updating your game patch, don't worry. Here's the next thing to try.
Fix 3: Update your graphics card driver
A missing or outdated graphics driver can cause Minecraft crashing in your Windows, so you can update your graphics card driver to fix the crashing.
There are two ways to update your graphics card driver: manually and automatically.
Manually update your graphics card driver – You can go to your graphics card manufacturer's website, find the correct graphics card driver, and install it on your computer. This requires time and computer skills.
Automatically update your graphics card driver – If you are not familiar with playing around with drivers, you can do that automatically with Driver Easy.
Driver Easy will detect the driver's condition in your computer, and install the correct drivers for your PC. More importantly, with Driver Easy, you don't need to struggle to figure out the Operating System, and you don't need to worry about making mistakes while processing. That will tremendously save your time and patience.
1) Download and install Driver Easy.
2) Run Driver Easy and click Scan Now. Driver Easy will detect the problem drivers in your system.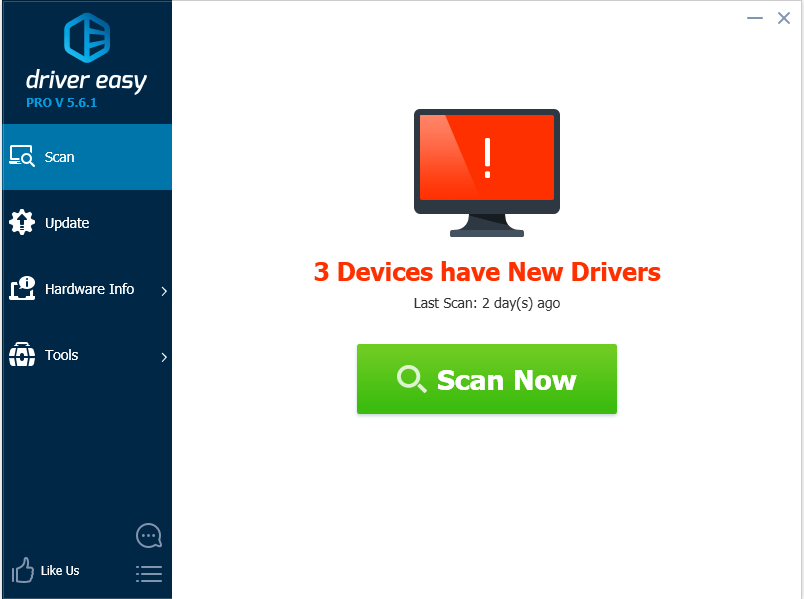 3) Click Update button next to the driver name to download the correct graphics card driver (you can do that with the FREE version), then install it in your computer.
Or click Update All to automatically download and install the correct version of all the problem drivers (you can do that with Pro version, and you will be prompted to upgrade when you click Update All).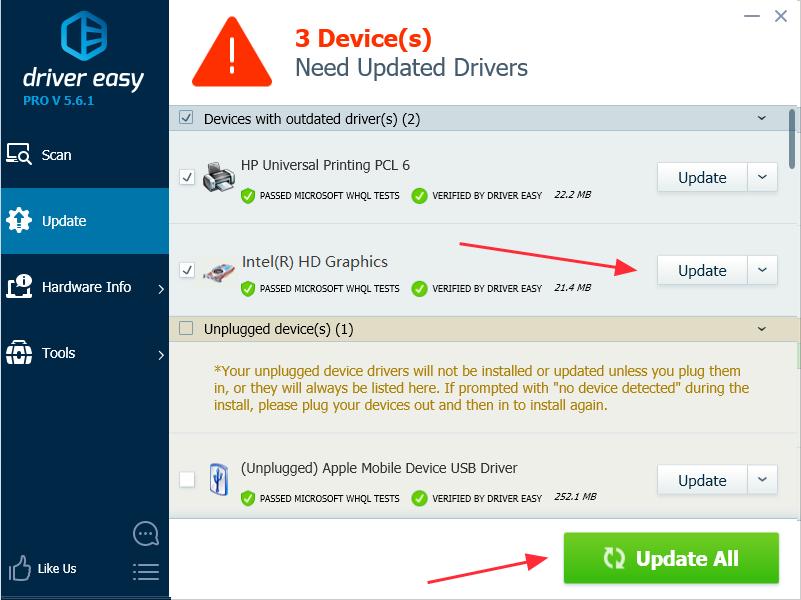 The Pro version of Driver Easy comes with full technical support.
If you need assistance, please contact Driver Easy's support team at support@drivereasy.com.
4) Restart your PC and try your Minecraft again.
Fix 4: Stop overclocking your CPU
overclocking means setting your CPU and memory to run at speeds higher than their official speed grade. Almost all processors ship with a speed rating. However, this may cause your games stuck on loading or crashing, so you should set your CPU clock speed rate back to default to fix the issue.
Fix 5: Configure the correct settings
Enabling VBOs for your Minecraft can cause the crash as well, so you can check the following instructions to turn off VBOs. It works for many other users. There are two options to turn off VBOs for your Minecraft:
Way 1: Turn off VBOs in your Minecraft Settings
Way 2: Turn off VBOs in your Minecraft file
Way 1: Turn off VBOs in your Minecraft Settings
If you can launch the game, you can turn off VBOs in your Minecraft Settings:
1) Go to Settings in your game.
2) Go to Video Settings.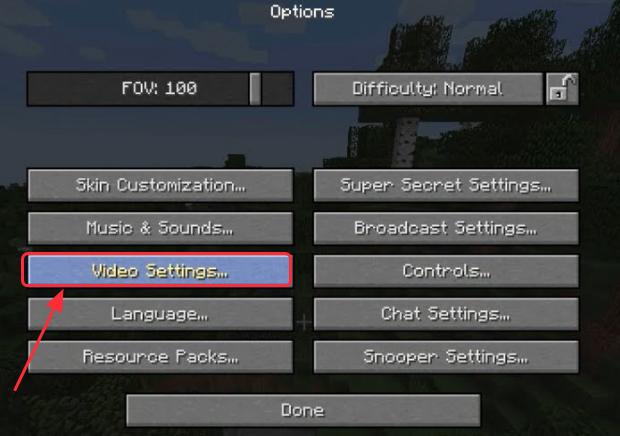 3) You'll see a settings about VBOs at the bottom, then turn off VBOs.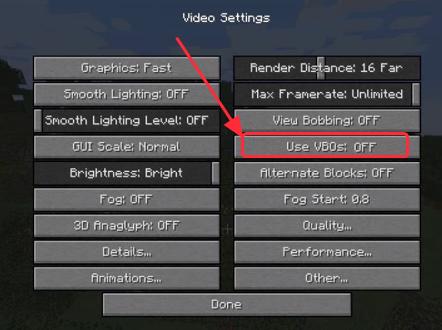 4) Restart your PC and open you game.
Way 2: Turn off VBOs in your Minicraft file
If Minecraft crashes as long as you open the game and you can't launch Minecraft, you can turn off VBOs in the Minecraft options.txt file.
1) On your keyboard, press the Windows logo key and R at the same time to invoke the Run box.
2) Type %APPDATA%\.minecraft in the Run box, and click OK. You'll open the .minecraft folder.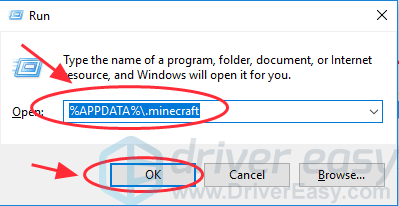 3) In the .minecraft folder, go to the options .txt file, then click to open options.txt.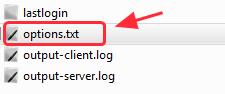 4) Change useVbo to false.
5) Save the file, restart your computer and try your game again.
These are the five top solutions to fix the Minecraft crash issue. If you have any questions or thoughts, feel free to comment below and let us know.
226
226 people found this helpful
Available in other languages
Stürzt das beliebte Spiel Minecraft auf Ihrem PC unter Windows 10 andauernd ab? In unserem Beitrag lernen Sie 6 Korrekturen dafür.
Si vous rencontrez le crash du jeu Minecraft, suivez notre article et essayez les solutions bien détaillées pour le réparer facilement.