Trying to extract the sound from your video and make it a MP3 file? It's very easy! Follow the step-by-step instructions below, and you'll be able to convert your videos to MP3 very quickly.
To convert your videos to MP3 files
Method 1: Use an online converter
There are a lot of converter websites on the Internet that can convert videos to audio files. Try some and you'll know which one suits your need.
Although they may help you finish the conversion, their features are probably limited. If you want a high-quality conversion or to edit the files, you may need to…
Method 2: Use a video editing program
If you want to use a video editor, we recommend using VideoProc.
VideoProc is a video editing program that can convert and process your videos. With this program, you can extract high-quality audio files (in multiple formats) very easily, and you can do it fast!
To convert your video to a mp3 file:
1) Download and install VideoProc.
2) Run this program and click Video.
3) Click the Add button at the bottom to add a new target format profile.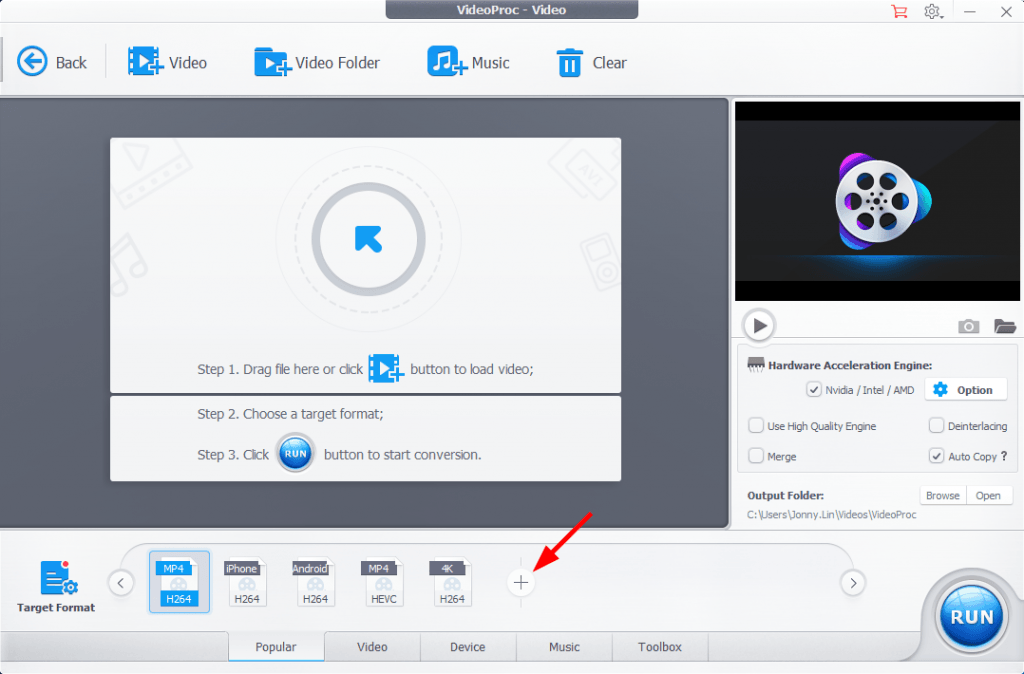 4) Click Music and select MP3, then click the Add button.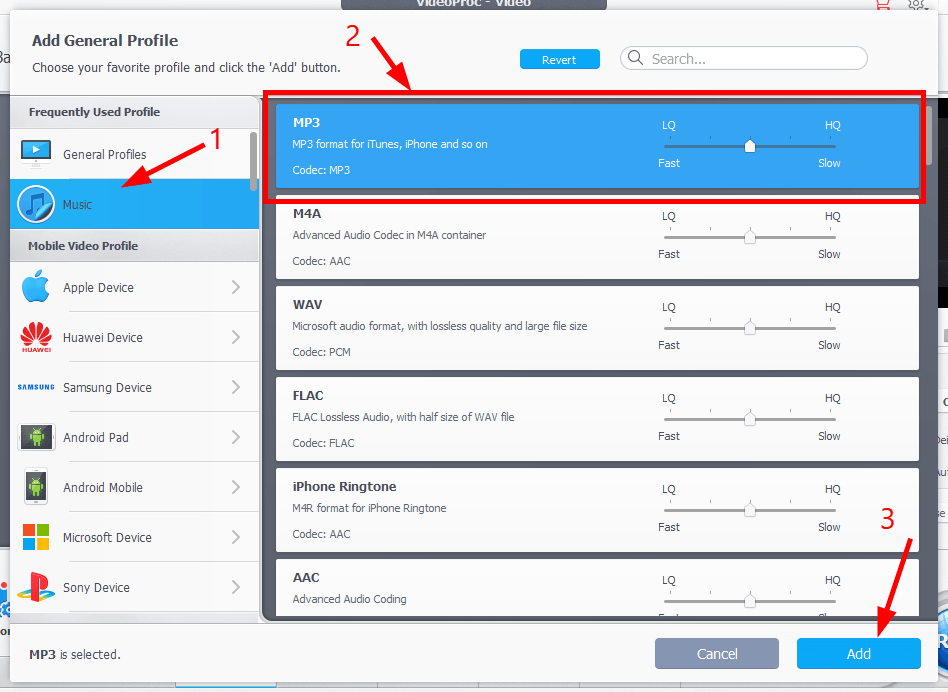 5) Click the Add Video button.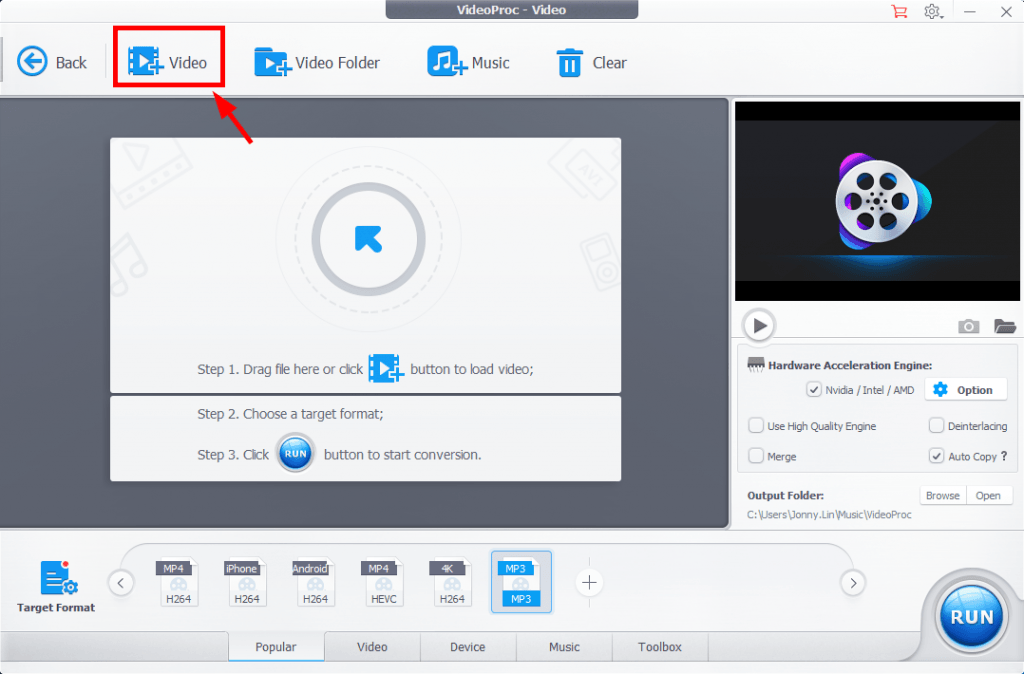 6) Select your video file. (Note that you're required to register the program before you can convert videos longer than 5 minutes. )
7) Click Run.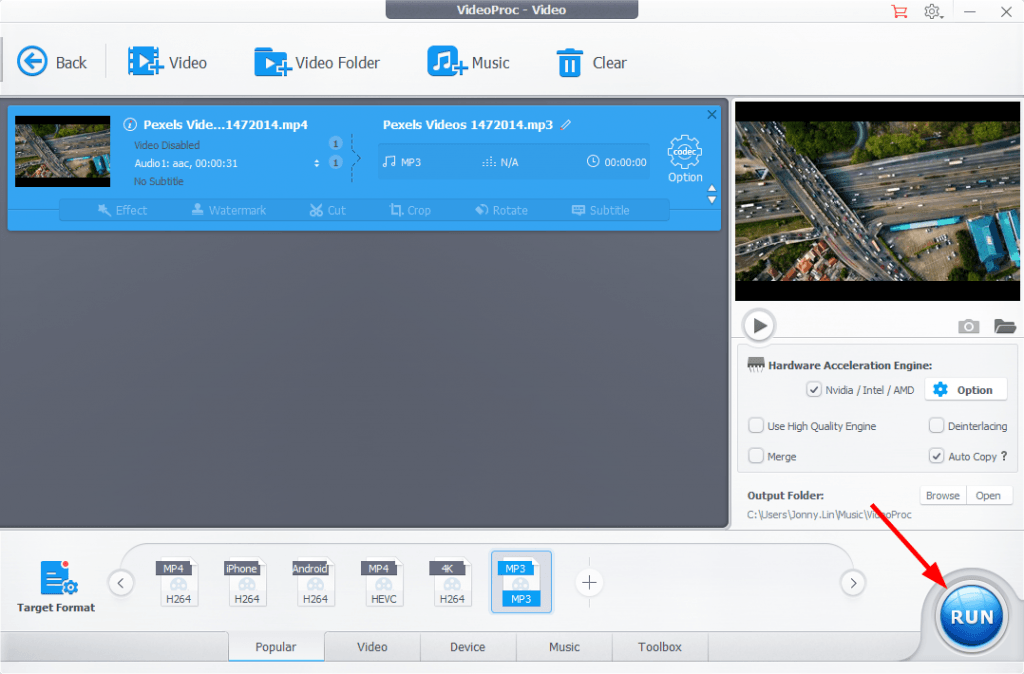 8) Wait for the conversion process to be complete.
Once the conversion is complete, VideoProc will show you the converted MP3 file automatically.