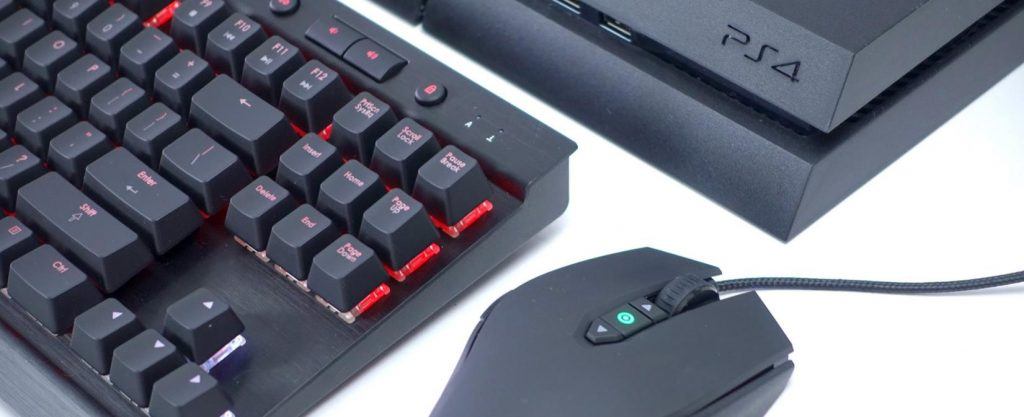 Weird as it may seem, PlayStation 4 by Sony does work with mouse devices and keyboards. If this is not enough to get you going, how about this: you can even use a mouse and keyboard to play some games. Exciting? Welcome abroad. 😎 Since a mouse and keyboard on PS4 is still around, why don't we make the best of it, and enjoy the benefit it brings? So here, we'll show you
how to connect your mouse and keyboard to PS4
and how to change the settings accordingly.
What good can a mouse and keyboard do on PS4?
First off, a mouse and keyboard make website browsing so much easier. The best part of it, is that you can use the mouse and keyboard to play some games. Mouse and keyboard control usually entails more precise aiming, and in some cases, shooting. To some users, it seems like cheating altogether, since it won't be fair if mouse and keyboard users are in the same game with controller users.
But
(of course there will be a 'but' to things that sound too good) the good news is, only a finite amount of games support mouse and keyboard control: War Thunder, Final Fantasy XIV, Overwatch and Paragon. Feeling much better for controller users, right? Since you're here, why don't we jump to the actual deed here: how to connect a mouse and keyboard to PS4?
How to connect a mouse and keyboard to PS4?
Mouse and keyboard, be them wired USB ones or wireless Bluetooth ones, you can use them on PS4 without too much work. Here are 2 options for you to choose, and you should only choose one of them based on what you have at hands.
1: Connect a wireless Bluetooth mouse and keyboard to PS4
There is no need for you worry about not having the correct brands of wireless mouse and keyboard for your PS4, since the Bluetooth is standardized, which means that you can't get wrong mouse and keyboard devices. Here is how you connect them to your PS4: 1) Make sure your wireless mouse and keyboard can be found by PS4. 2) On your PS4, open
Settings
.

3) Go to
Devices
.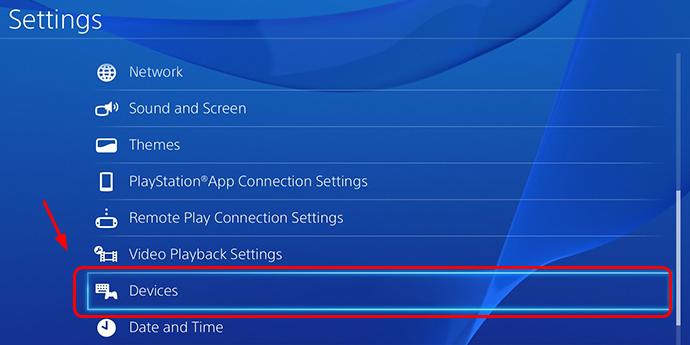 4) Go to
Bluetooth Devices
.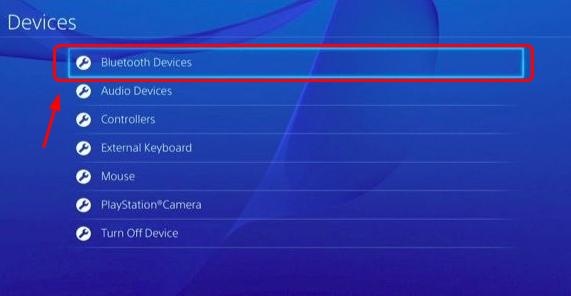 5) You will be able to see your Bluetooth mouse and keyboard from here. Just pair them up. You may need to enter password to complete the pairing process. Just follow the on-screen instruction. 6) If you want, you can even customize the keyboard and mouse settings as you like. To make it happen, go to
Settings
and then
Devices
.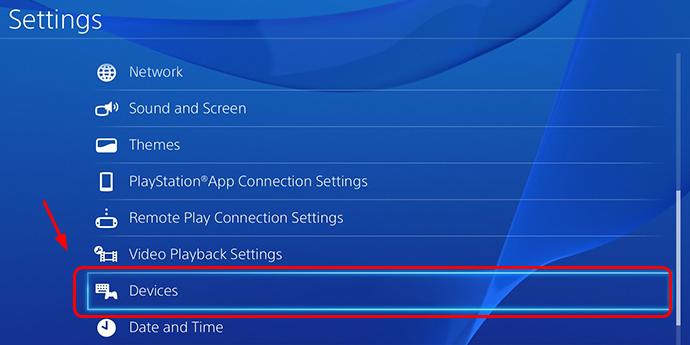 7) Go to either
External Keyboard
or
Mouse
as you like.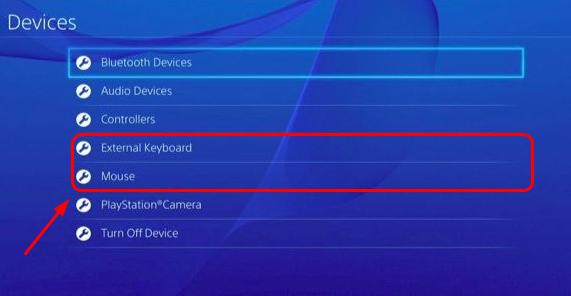 8) You should be able to see the preference page like this (for keyboard):

Pick your preference for your mouse device as well, and bam, you've got your mouse and keyboard all set up! 9) Have a go at using mouse and keyboard on your PS4. Try to use it for searching and browsing for information, you'll love how convenient it feels.
2: Connect a wired USB mouse and keyboard to PS4
It's actually quite easy for you to connect your wired USB mouse and keyboard to PS4. But still, you need to make some adjustment on your PS4 later. Here is what you need to do: 1) Connect your USB mouse and keyboard to your PS4 via the USB ports at the front of your console. If you're with older version of the console, you might need to use a USB hub (If you don't have one yet, you can purchase it on
Amazon.com
.). 2) Your PS4 should pick up on new devices plugged in. You should be able to use the arrow key to go back and froth and select items on the menu. But there is more that you can do. 3) Use your controller or keyboard to go to
Settings > Devices
.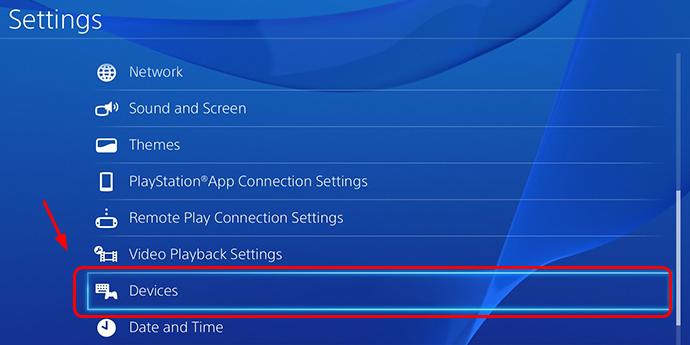 4) Go to
Controllers
.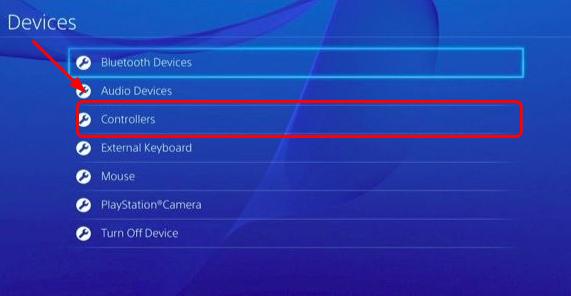 5) Go to
Communication Method
.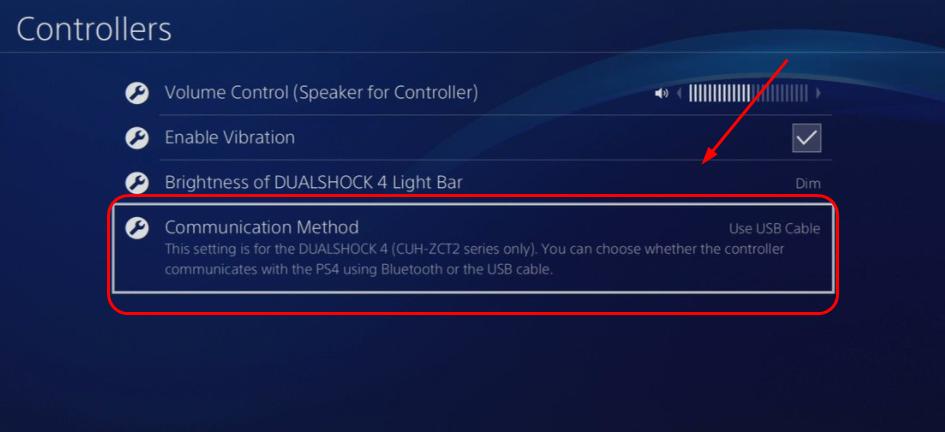 6) Go to
Use USB Cable
.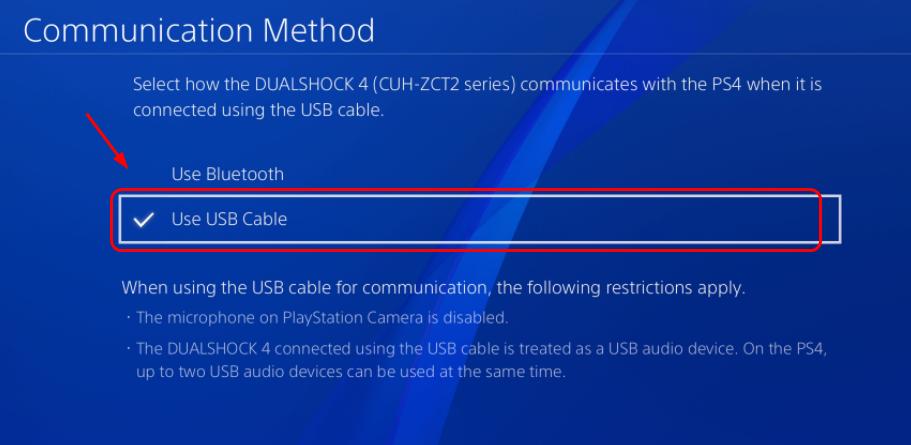 7) Have a go at your USB mouse and keyboard now! Feel free to let us know if there are more that we can do to help.
105
105 people found this helpful