Would like to download fancy videos from Twitter? Like Instagram and Facebook, Twitter doesn't offer the portal for you to download the videos directly. But don't give up hope. You can still download your favorite Twitter videos. You'll learn two easy and quick ways to download videos from Twitter in this guide. Read on and see how…
How do I download Twitter videos?
Here are two options for you to download Twitter videos. Read on and pick the way you prefer.
If you download videos from Twitter which created by others, always respect the copyright of the original video please. Do not use the downloaded video from Twitter for any commercial use.
Option 1: Download Twitter videos with a online tool
You can download videos from Twitter with online tools. You may find various these online tools through the Internet. But keep in mind that select a safe and reputable one.
Here we recommend you use downloadtwittervideo.com which owns a good ranking on Alexa.
Here's how you can get help with downloadtwittervideo.com:
1) Go to Twitter to retrieve the URL of the video that you plan to download:
Right-click on the video to select Copy Video Address.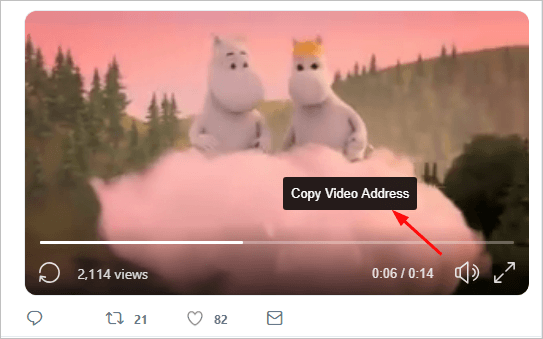 2) Go to downloadtwittervideo.com.
3) Paste the URL you just copy into the box. Then click Download MP4 or Download MP4 HD.

The video would then be downloaded automatically.

Option 2: Download Twitter videos with a extension of your browser
There are some extensions of browsers made to help you download videos from Twitter. Here we take Twitter Video Assist on Google Chrome as an example.
1) Go to the page of Twitter Video Assit on Chrome web store.
2) Click Add to Chrome.

3) Go to Twitter and locate the tweet which contains the video you wish to download. Then click the download ⬇ button.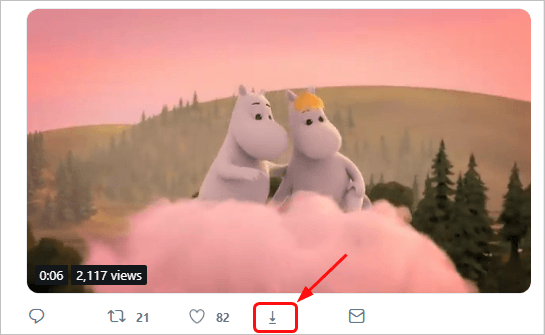 The video would then be downloaded onto your computer automatically.