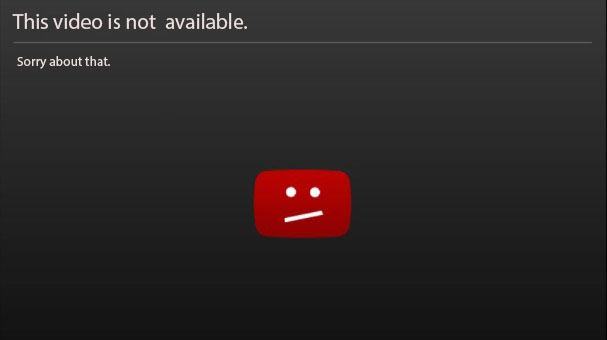 You may want to watch a video on Youtube. But the sad thing is Youtube says this video is unavailable. You don't have to worry about that. This error is a common error on Youtube. In this post, I'll explain why this error occurs and how you can fix it.
There are several issues causing this problem (read on to find what they are). I list the most effective methods below. If you can't fix the problem with all of them, or if you have other solutions, please feel free to leave your comments to let me know. Note: The fixes below apply to computer and cell phones. If you're using other devices like video game consoles, these methods may not help.
Fix 1: Try restarting your Youtube, your browser and the router
To fix any Youtube common errors including the "This video is not available", the first thing you can try is to restart the Youtube, the browser and the router (I assume many of you have tried this.). Restart one at a time and see if the problem is resolved. After restarting all and the problem still persists, continue to follow steps below.
Fix 2: Change the video quality (only for computers)
From your viewing experience, you may notice that the quality of the videos changes. This is because Youtube adjusts the resolution based on the internet speed. Low resolution causes low video quality. If the video you want to watch was recorded in a low resolution (such as 240p or 360p), it won't be available in high resolution (such as 720p or 1080p). So check your current resolution on Youtube.
If it's in a high resolution, try to change it to a lower resolution. The lower resolution will cause lower video quality but it also makes the video start more fast. Follow steps below to change the video quality. Note: This method only works for computer but not for celluar network.
1) Open Youtube and play the video you want to watch.
2) Click the Settings icon at the right bottom corner of the video player then click Quality. After that, you can see all resolutions that Youtube supports.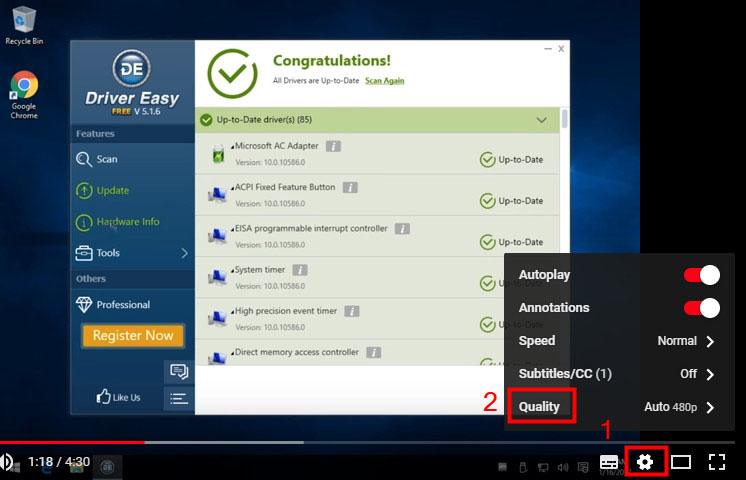 3) If you see the resolutions set as high (720p or 1080p), change it to a lower resolution (240p or 360p).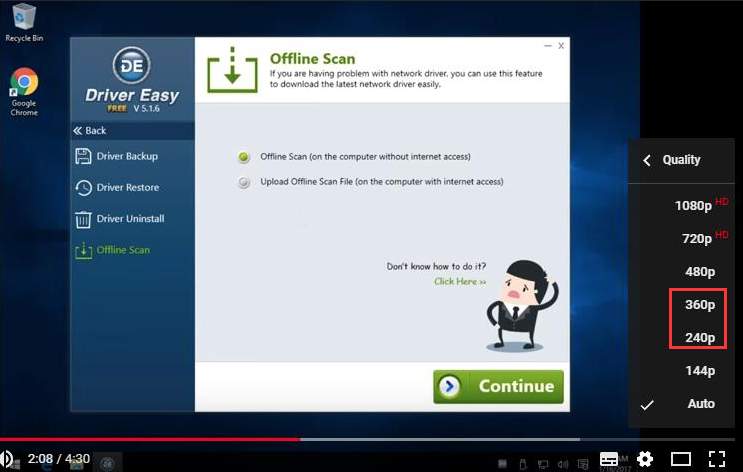 Fix 3: Check the internet speed
According to Google, to play Youtube videos, the download speed of your internet or celluar connection at least meets the requirements of 500+ Kbps (kilobits per second). And to play high resolution videos, the download speed at least meets the requirements of 7 Mbps (megabits per second). If the download speed is too slow, the Youtube video may fail to play.
Firstly, you can check the download speed of your internet to determine if it may be the cause. If the download speed is lower than 500+ Kbps, it's probably the cause. To check the download speed, you can search online with keyword "internet test speed" to find an internet testing website with good reputation. If you are not sure how to identify a trusted website, you can go to Speedtest.net which I also commonly use to test my internet speed.
If you have a low download speed (lower than 500+ Kbps), try to improve the speed.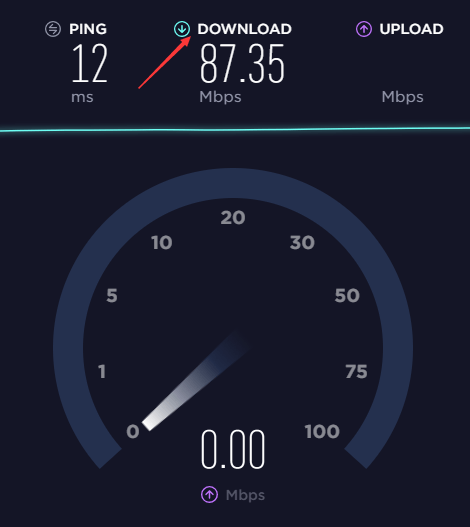 Fix 4: Unblock the video
The video may be blocked in your country. The error message may appear like this.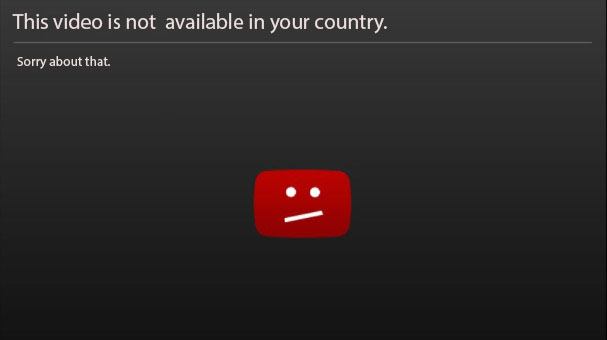 Two possible reasons:
1) Video owners have chosen to make their content available only to certain countries (usually due to licensing rights)
2) YouTube may block specific content in order to comply with local laws
Though the video is blocked, it's still possible to play it successfully. There are two methods: use a proxy or a VPN (Virtual Private Network).
Proxy and VPN do the same thing. They will make your traffic appear as if it comes from a remote IP address. Let's say for example you are physically located in China (Youtube is blocked in China) and you want to visit a Youtube video. By using proxy or VPN, you can watch Youtube videos in China because the traffic from your web browser hasn't appeared to originate from China but other IP address. Search online to find a Proxy or VPN. Please ensure you select a good proxy or VPN, as some proxies or VPN especially the free version may reveal your personal information.
After trying above methods, if the problem is not resolved, the video may be deleted. If that's the case, you cannot watch the video.
Bonus Tip: Update video drivers to fix YouTube stuttering issue
YouTube is stuttering sometimes? Don't worry. YouTube stuttering could also be caused by an old, corrupted or missing video driver on your computer. So you can update your video driver to the latest version to solve the issue.
You can update your video driver either manually or automatically.
Manual video driver update
You can update your video driver manually by going to the manufacturer's website for your graphics card, like NVIDIA and AMD, and searching for the most recent correct driver. Be sure to choose only driver that is compatible with your Windows version.
Automatic video driver update
If you don't have the time, patience or computer skills to update your video driver manually, you can, instead, do it automatically with Driver Easy . Driver Easy will automatically recognize your system and find the correct driver for your exact graphics card, and your Windows version, and it will download and install them correctly:
1) Download and install Driver Easy.
2) Driver Easy and click the Scan Now button. Driver Easy will then scan your computer and detect any problem drivers.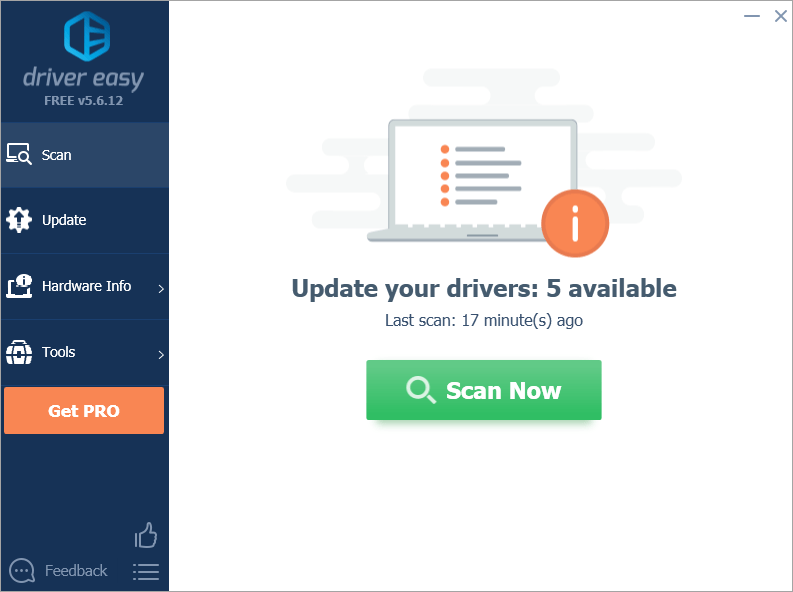 3) Click Update All to automatically download and install the correct version of all the drivers that are missing or out of date on your system. (This requires the Pro version which comes with full support and a 30-day money back guarantee. You'll be prompted to upgrade when you click Update All.)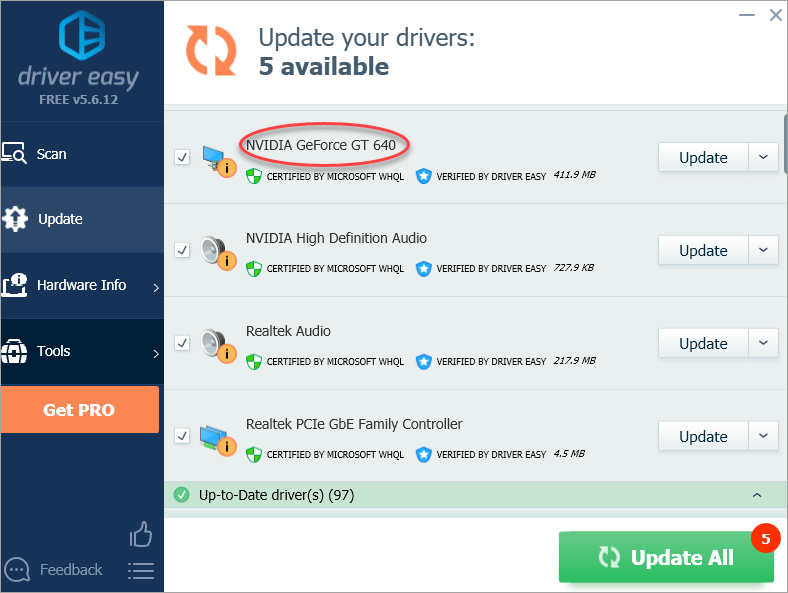 Note: You can do it for free if you like, but it's partly manual.
Hope this post helps you with the problem. If you have any questions or suggestions, please feel free to leave your comments. Thanks for your reading.
42
42 people found this helpful