Geforce GTX 1050 Latest Driver Download Easily
Geforce GTX 1050 is powerful and fast. But to have the best gaming experience, you need to keep the graphics driver up to date. NVIDIA driver team is working on the updating. So you can go to their website to download the latest driver. You can also use Driver Easy to help update the driver. Read on to find how to download the latest driver for your  Geforce GTX 1050. Steps are very simple to follow.

Download the Driver from NVIDIA

Refer steps below:

1. Go to NVIDIA official website.

2. Click Drivers then select GeForce Drivers from the drop-down menu.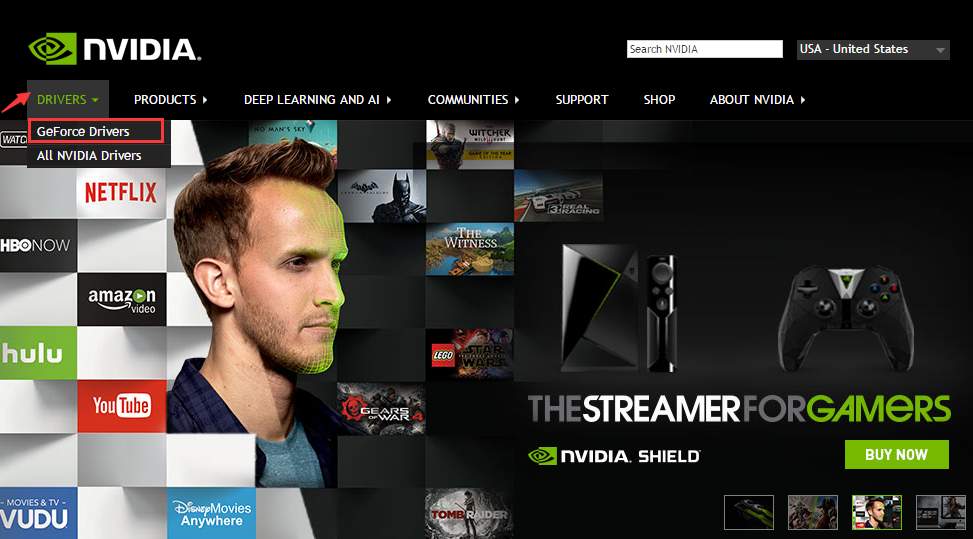 3. In Manual Driver Search section, select the product series (GeForce 10 Series), the Product name (Geforce GTX 1050), and the operating system (See How to Get Operating System Version). Then click on START SEARCH.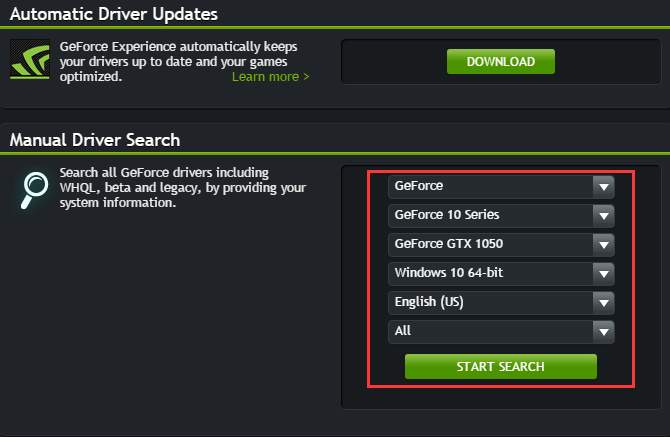 4. You will see the list of driver list. Just download the version released lately. (You can identify it from the Release Date.)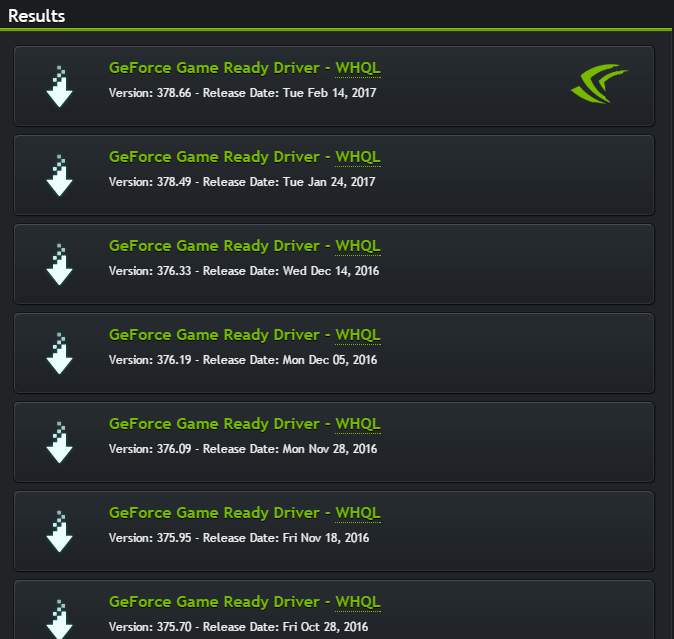 Then follow the on-screen instructions to download the driver.

It could take you a lot of time if you need to update the driver often. To save more time, you can use Driver Easy to help update the driver automatically.

Update the Driver Using Driver Easy

Driver Easy has Free version and PRO version. The PRO version can save you a lot of time on updating drivers for GTX 1050. It allows you to download and install the driver with just two clicks. 

1. Click Scan Now button. Then Driver Easy will provide you with the latest driver instantly.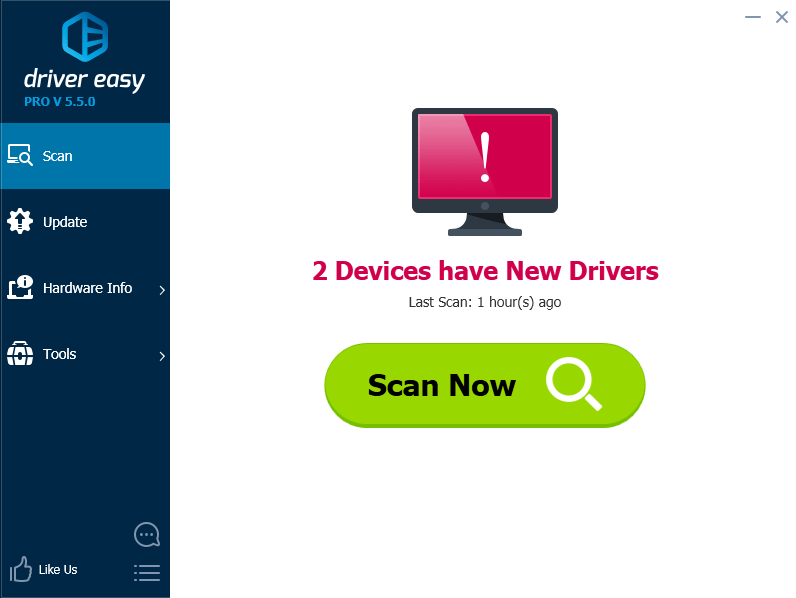 2. Click Update button. Then the driver will be downloaded and installed automatically.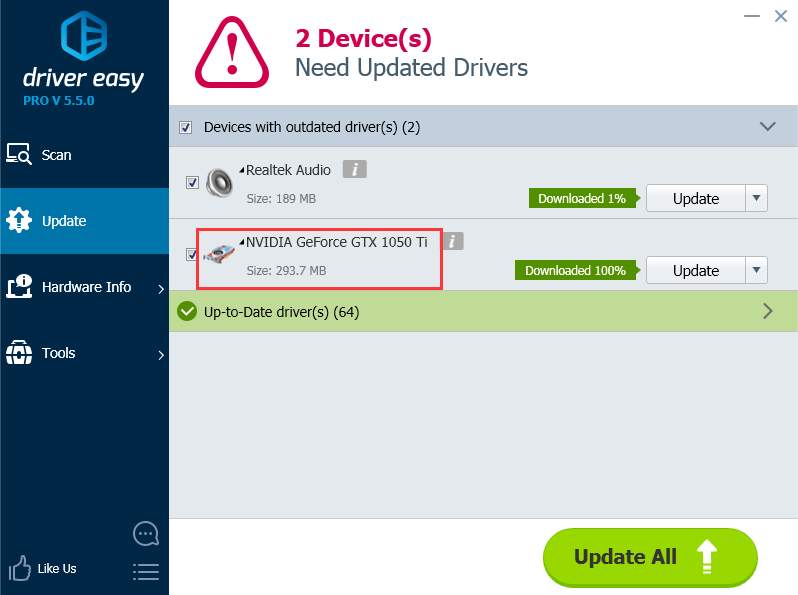 If you want to download and install all drivers at a time, click the Update All button.

What's more, Driver Easy PRO provides you with free expert tech support guarantee and 30-day money back guarantee. You can contact us for further assistance regarding any driver issues. And you can ask for a full refund for any reason. If you purchase 3 PC/Year License now, you will enjoy 50% discount. Click here for more purchase details.