If your PC is missing network drivers, you can't access the internet. In this case, you can't search and download the network drivers using this PC. There are 2 ways you can use to download and install the network driver. For both ways, another PC with network is required. 
Way 1: Download and Install the Driver from Manufacturers
On the PC with internet connection, you can go to PC manufacturer's website or network card's manufacturer's website to check for and download the correct driver. If you are using a brand computer, it is recommended that you go to PC manufacturer's website first, as they may customize the driver. Download the driver to an external drive like USB flash drive, then transfer the driver to the PC without network. The downloaded driver will always be in self-install format. You just need to double-click on the setup file to install the driver.
Before you get started, ensure that you know the PC model or the network card model, and the specific operating system that you are using. 
Way 2: Download the Driver Using Driver Easy
Driver Easy
is a driver update tool that can scan your computer to detect all problem drivers in several seconds then give you new drivers instantly. It has Offline Scan feature which allows you to download and install network driver quickly and easily even without network connection. With easy-to-use interface, after installing 
Driver Easy
, you can follow the on-screen instructions to use the Offline Scan feature easily.
If you are not sure how to use the Offline Scan feature, following steps are for your reference.
Step 1: Click Tools in left pane.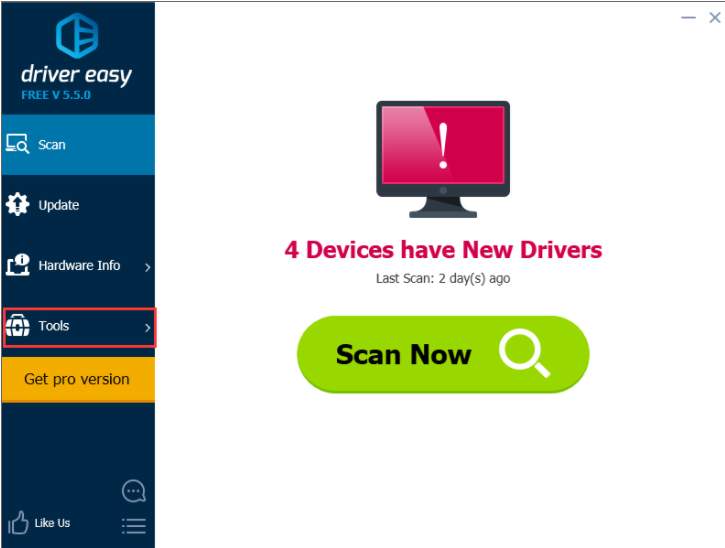 Step 2: Click Offline Scan.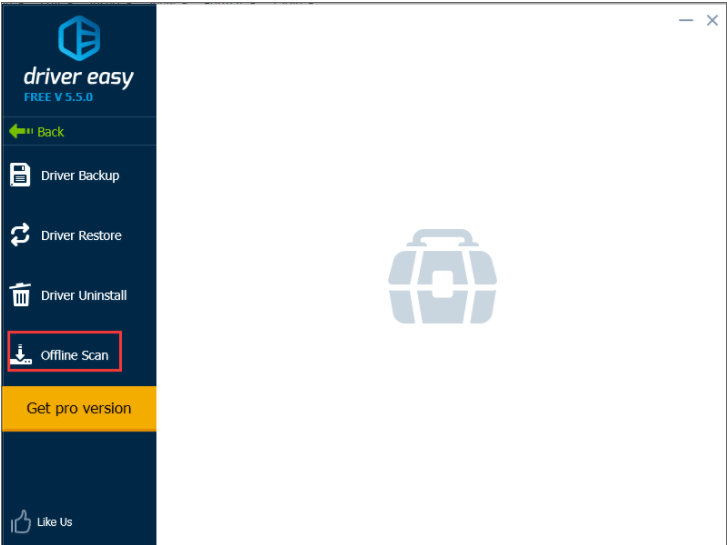 Step 3: Select Offline Scan in right pane then click Continue button.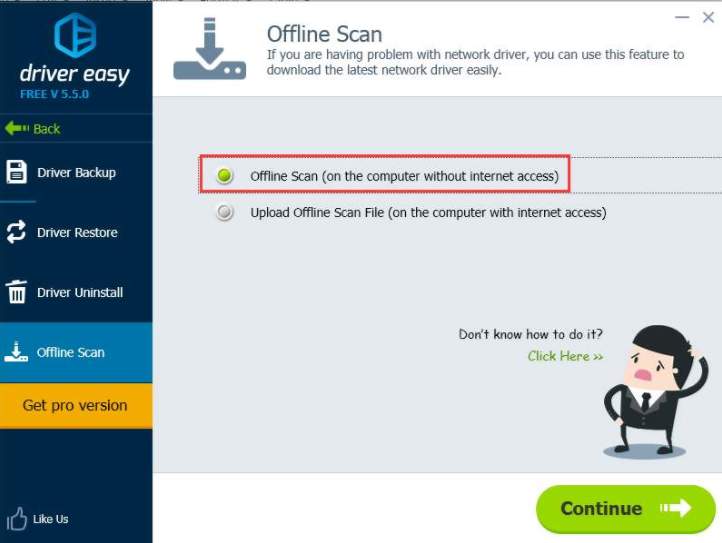 Step 4: Click Browse button then save the offline scan file to the location where you wish to save to.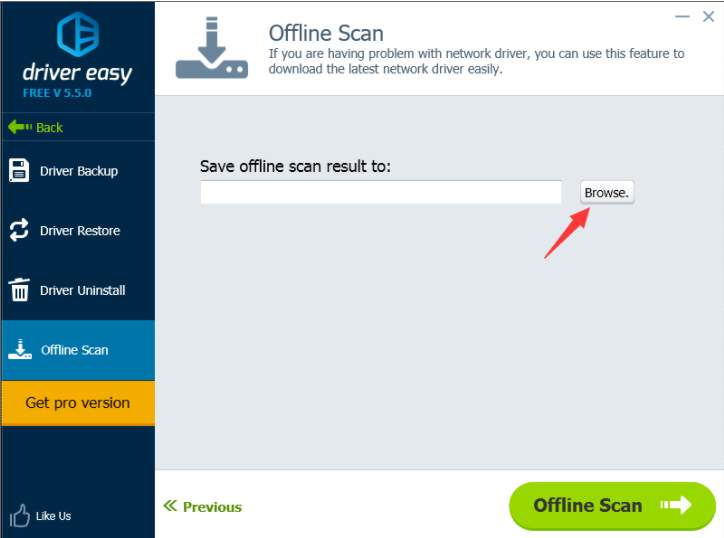 Step 5. Click Offline Scan button and the offline scan file will be saved.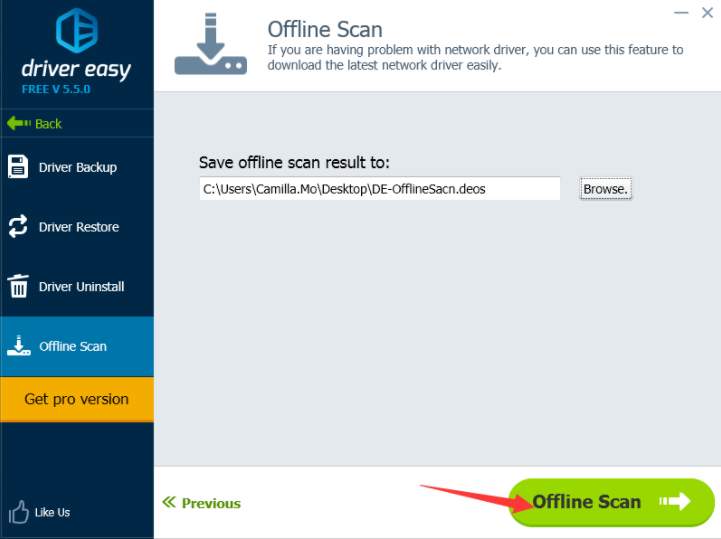 Step 6: Click OK button to confirm and exit.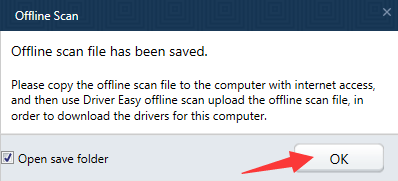 After making offline scan, upload the offline scan file to the computer that has internet connections. Then follow steps below.

1. Select Upload Offline Scan File and click Continue button.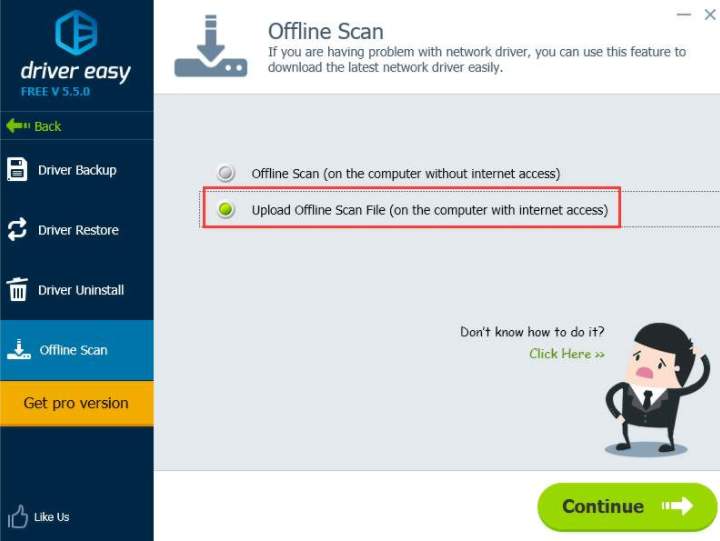 2. Click Browse button to find the offline scan file that you saved.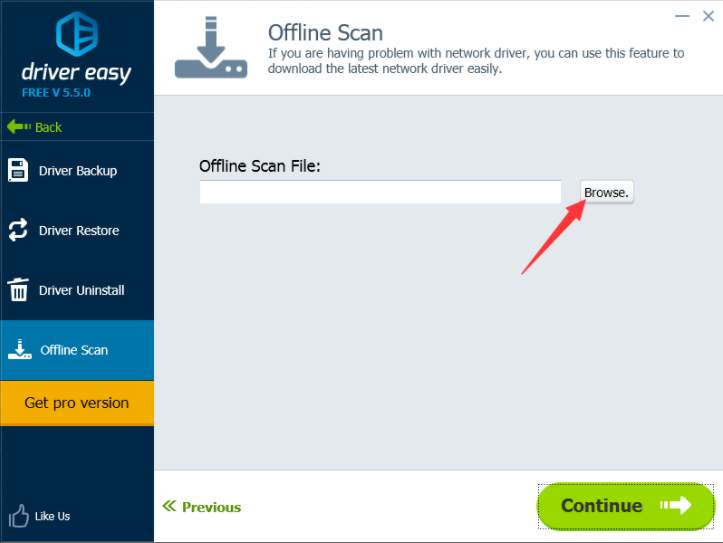 3. After selecting the offline scan file, click Continue button.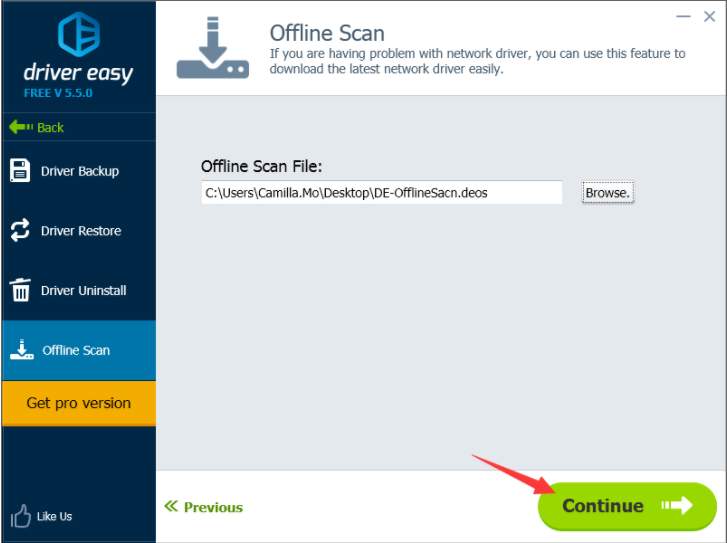 4. Click Download button to download the network driver. Then you are required to download the driver to the location where you wish to save to.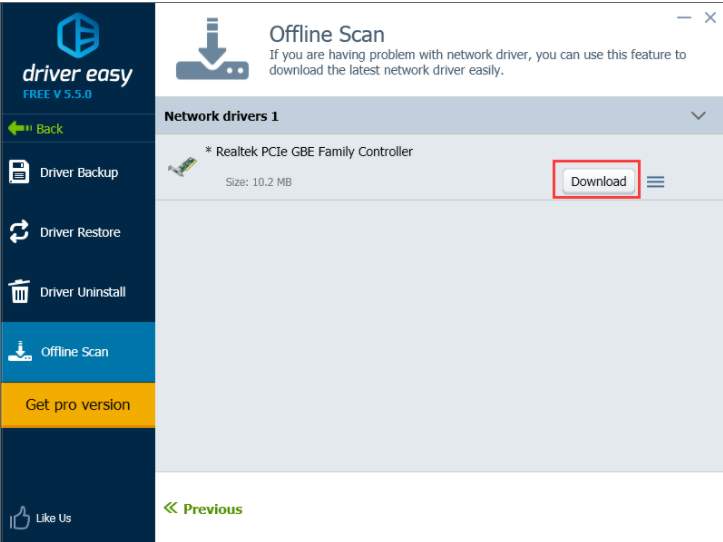 After download completes, save the downloaded network driver file to an external hard drive then upload it to the computer without internet access.

Driver Easy has Free version and Paid version. With Paid version, you can enjoy higher download speed. You can enjoy free technical support and 30-day money back guarantee. Just contact us for further assistance regarding any driver problem if you need. 
80
80 people found this helpful
Available in other languages
Haben Sie keinen Netzwerkzugang wegen Ihres fehlerhaften Netzwerktreibers? Sie können Ihren Netzwerktreiber ohne Internetverbindung auch neu installieren!