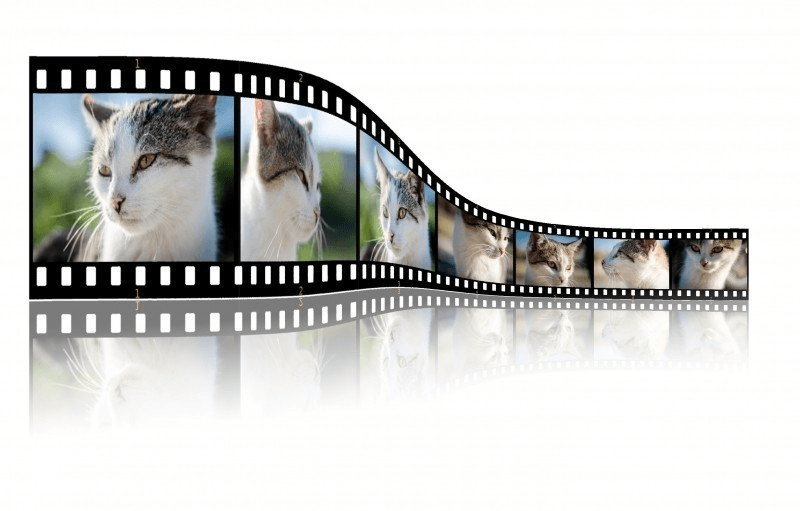 Turning photos into a slideshow with music is a good idea to make your photos more eye-catching and share-worthy. In this post, we're showing you 2 quick and easy ways to make a slideshow with music. Check them out…
To make a slideshow with music
Here're 2 options for you to create a slideshow with photos in Windows. Just choose the way you prefer.
Option 1: Make a music slideshow with Photos
When it comes to making a music slideshow from photos, a free choice worth mentioning is Photos, the built-in app in Windows.
So to make a video slideshow via Photos:
1) In Photos, select the photos you want to make into a slideshow.
2) Click Create > Automatic video.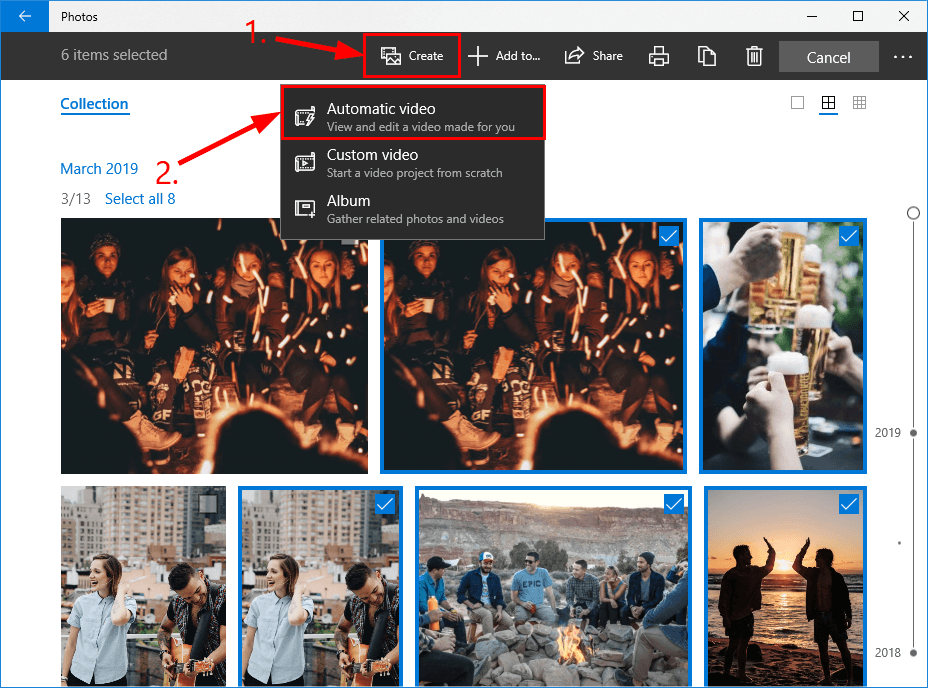 3) Enter a name for your video.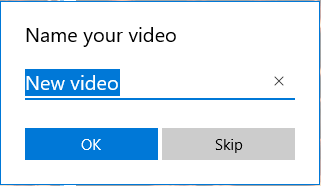 4) Click Edit video.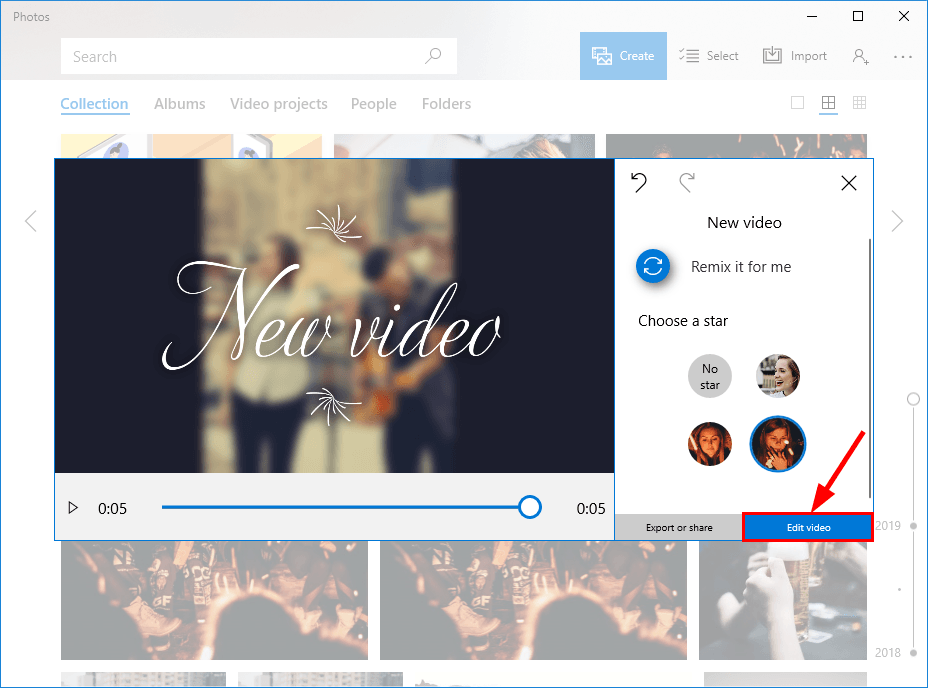 5) Click the music icon to add a background track for your slideshow.
6) Select a soundtrack that matched the mood of your slideshow and click Done.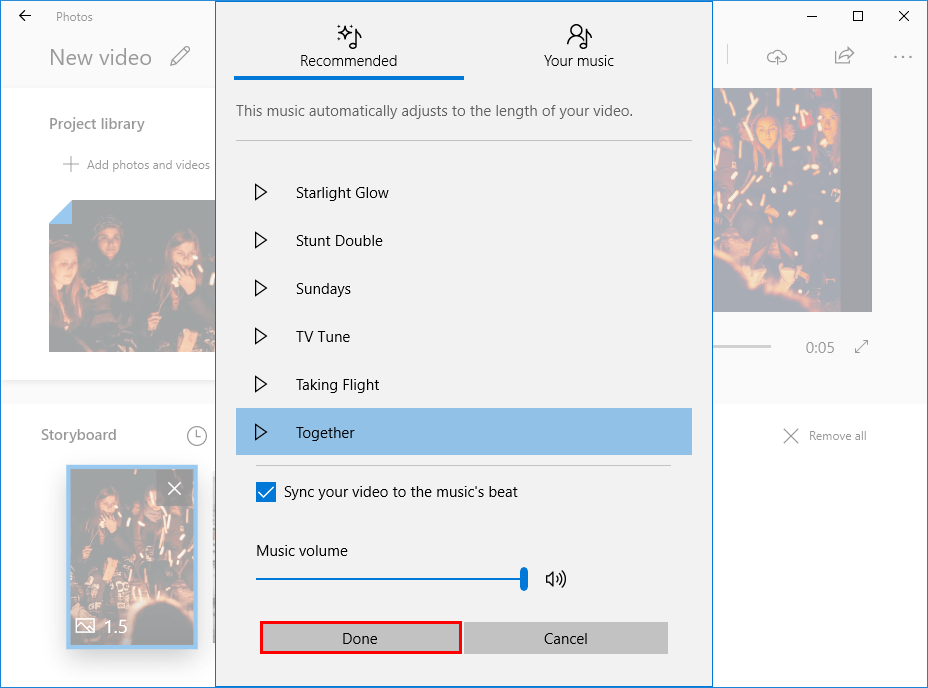 You can also click the Your music tab to upload your own music. And if you do, please be careful not and avoid any form of copyright infringement of the music.
7) In the upper right corner, click the export/share icon to export or share your slideshow.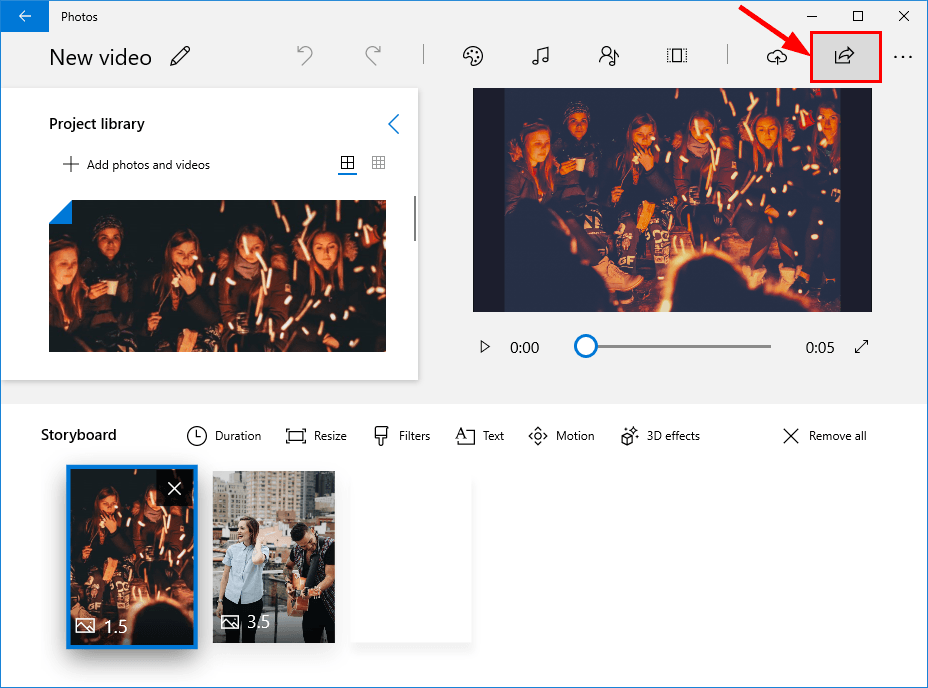 8) Choose a file size for your music slideshow to immediately start the export.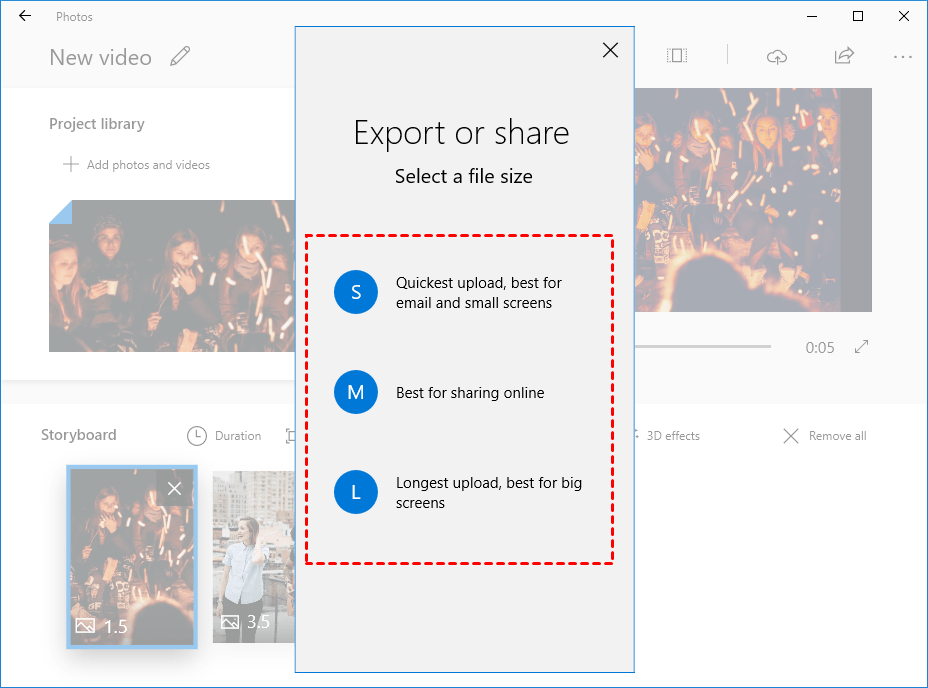 9) Once the export has finished, choose from the options depending on how you'd like to use the output slideshow.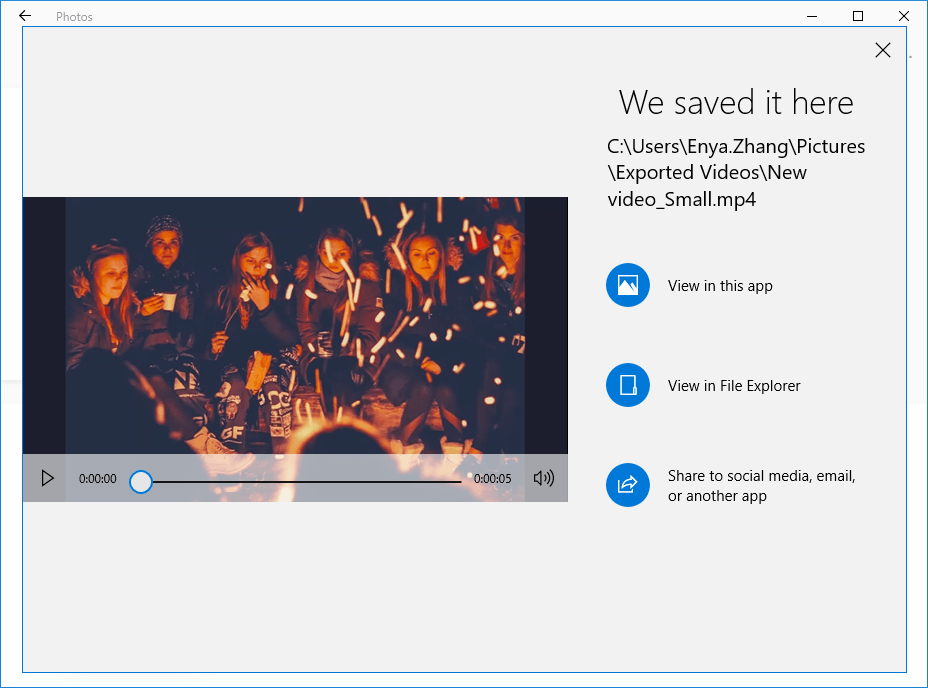 Now congrats – you've successfully created a photo video with music.
---
Option 2: Make a music slideshow with Filmora
If you want to create a piece that stands out from the crowd and shines, you should use a professional slideshow maker. Among all the slideshow makers available on the market, one that I'd recommend is Filmora.
Filmora is a smart slideshow maker that enables you to create a music slideshow in just a couple of minutes. With a simple and easy-to-navigate design, it allows you to easily access and play around with its stock of features and effects – text, filters, music, animation, transition etc.
Here's how to make a slideshow with music via Filmora:
1) Download and install Filmora from Wondershare's official website.
2) Run Filmora and choose FULL FEATURE MODE.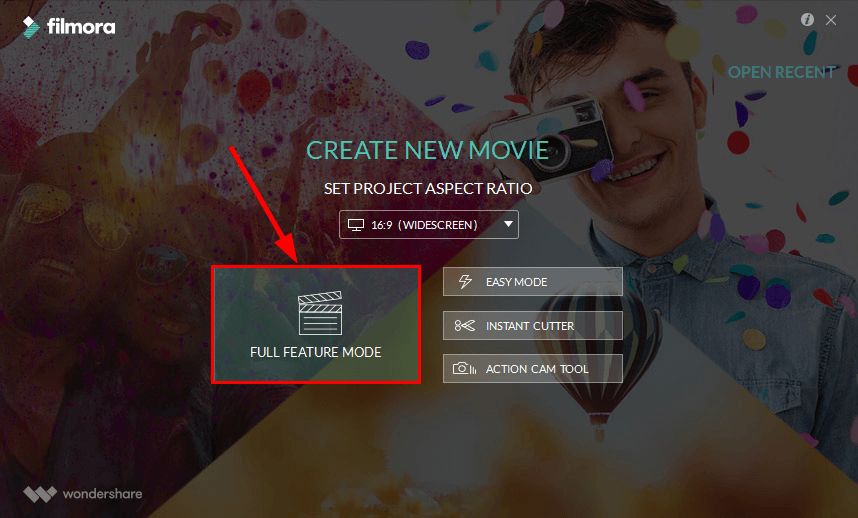 3) Drag & drop your photos to the timeline section.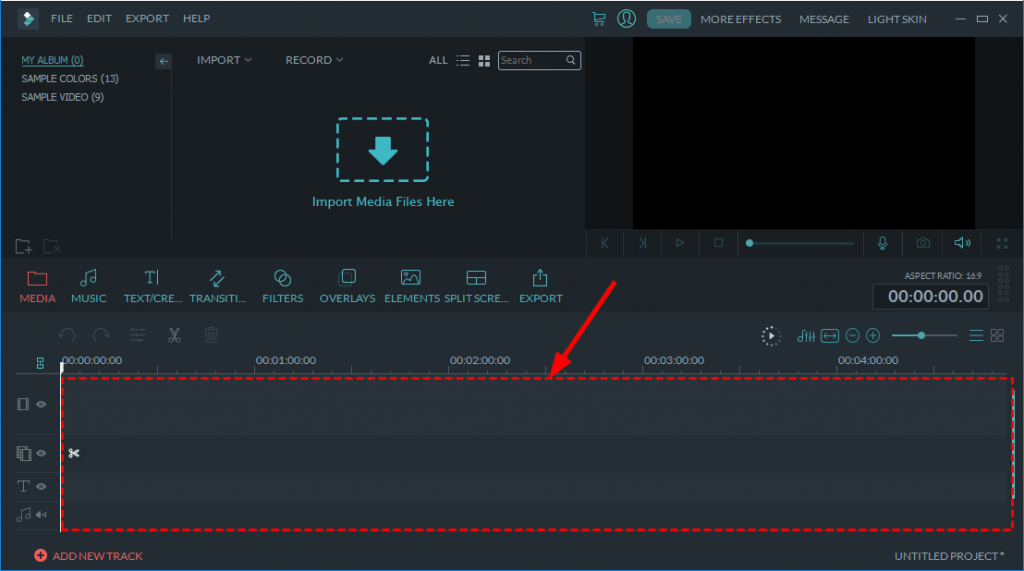 4) Click MUSIC. Then browse through the music library and choose a soundtrack that matches the mood for your slideshow and drag it to the timeline.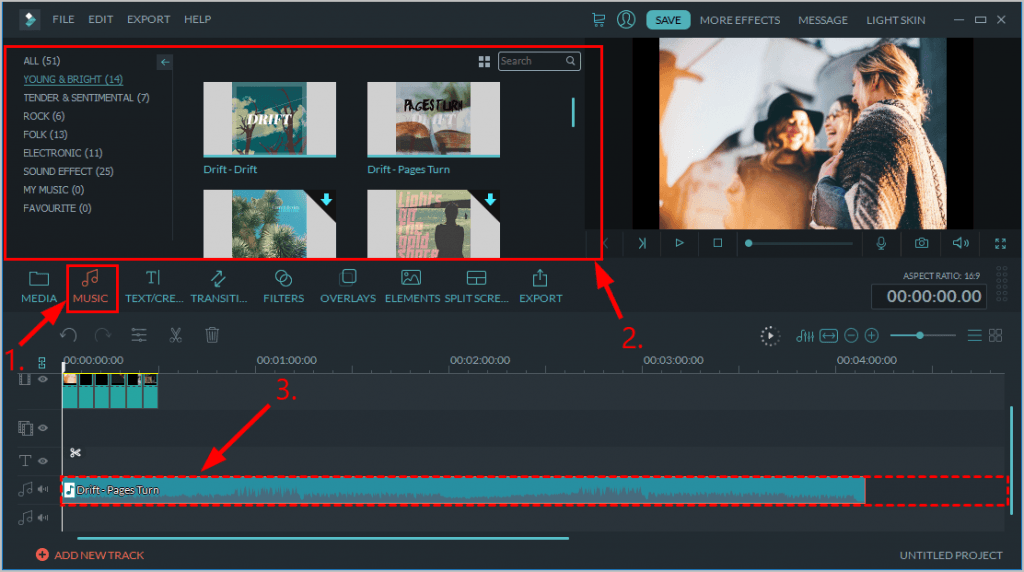 According to Wondershare's policy, you're free to use the music tracks in Filmora's built-in music library for personal but not commercial use. If you want to upload your own music, please be careful and avoid any form of copyright infringement.


To juice up your slideshow, you can add other effects such as text, transitions and filters to it. The method of adding these effects are similar to that of adding music.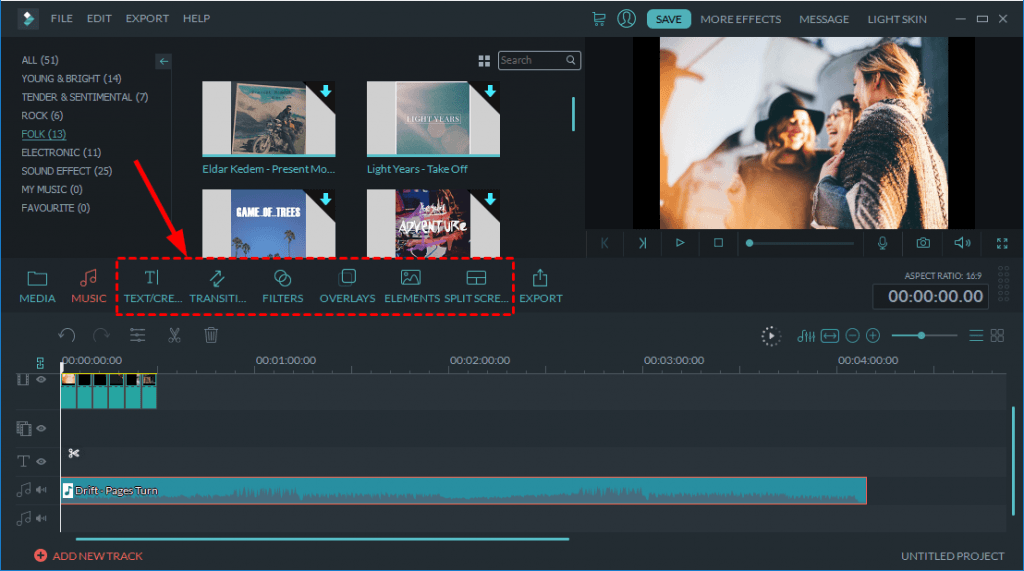 5) Once you've finished editing your slideshow, click EXPORT to save your work.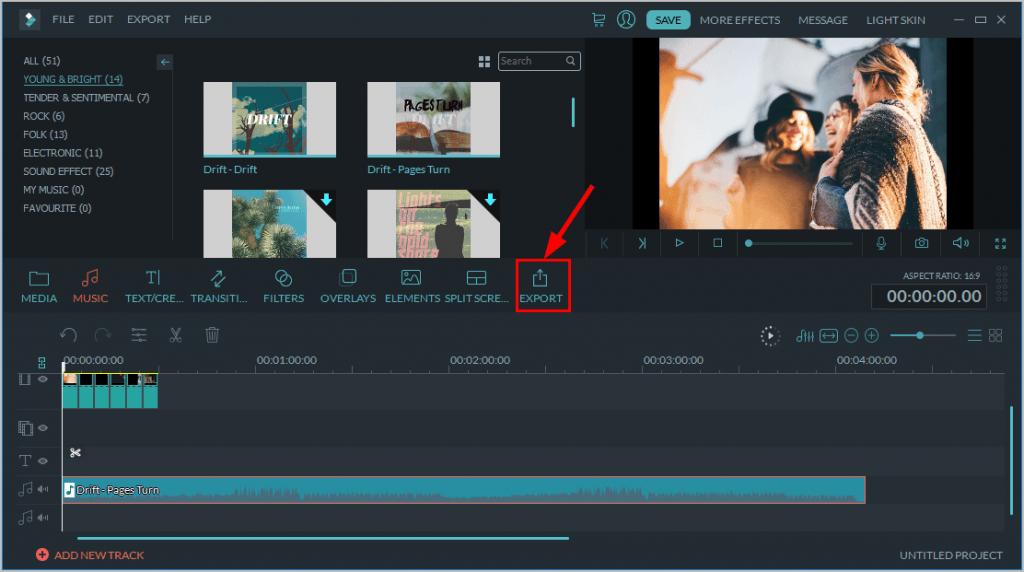 6) In the left pane, choose the output video format, the viewing device and/or the upload platform. Finally, click Export to save the slideshow.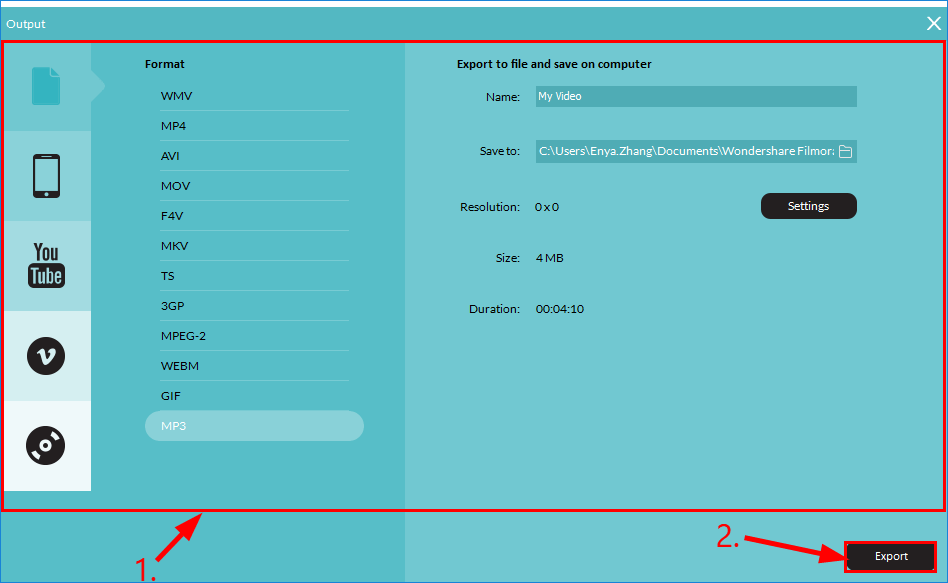 7) Once process has finished, click Find Target to open the output slideshow.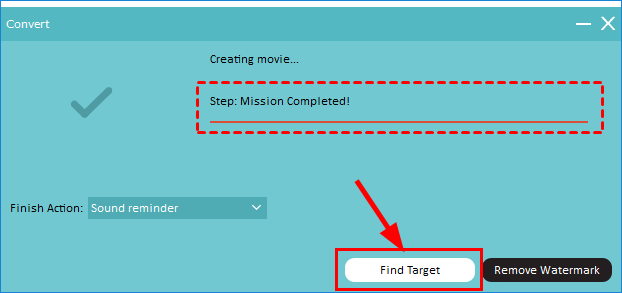 Now congrats – you've successfully created a photo video with music.
---
There you go – 2 easy ways to help you make photos into a slideshow with music. Enjoy!
You may also like…
https://www.drivereasy.com/knowledge/convert-mp4-to-mp3-3-quick-easy-ways/
https://www.drivereasy.com/knowledge/speed-up-a-video-or-slow-down-a-video-quickly-easily/