AMD Radeon HD Graphics Drivers Download for Windows 7
It is necessary to keep Graphics drivers up-to-date, as latest drivers would boot PC performance, fix display issues, improve usability with new features and increase compatibility with newly released computer hardware and applications. Usually, you can go to manufacturers' website to download the latest Graphics drivers. In this article, you would learn how to download AMD Radeon HD Graphics Drivers for Windows 7 in AMD website.
To download the right drivers, you are required to know the model of your AMD Graphics card. The model name can be found in Device Manager.
Open Device Manager
then you can find the model name under category
Display adapters
.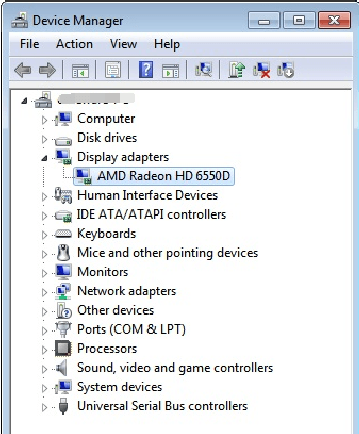 Follow instructions below to download latest AMD Radeon HD Graphics drivers (Here take downloading AMD Radeon HD 6550D for example.).
1. Go to
AMD DRIVERS + DOWNLOAD CENTER
 and locate 
Manually Select Your Driver
section.
2.
Select the type of product that you have
(For example, if you are using a desktop, select "Desktop Graphics".).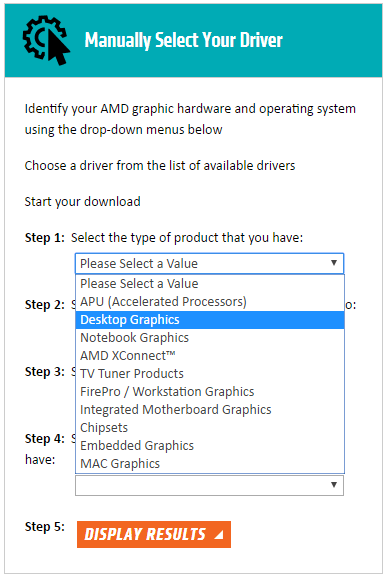 3. Select the product family your product belongs to. For AMD Radeon HD Graphics cards, select Radeon HD Series.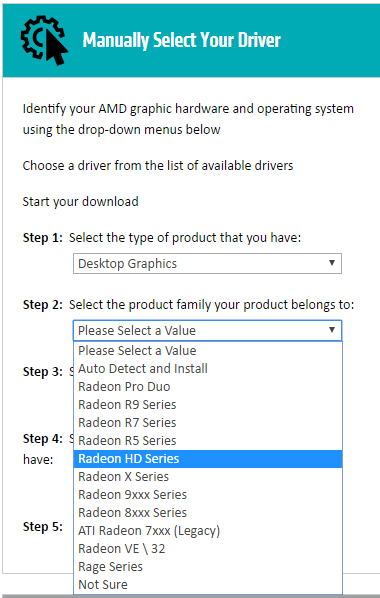 4. Select your product according to your graphics card model (For AMD Radeon HD 6550D, select Radeon HD 6xxx Series.)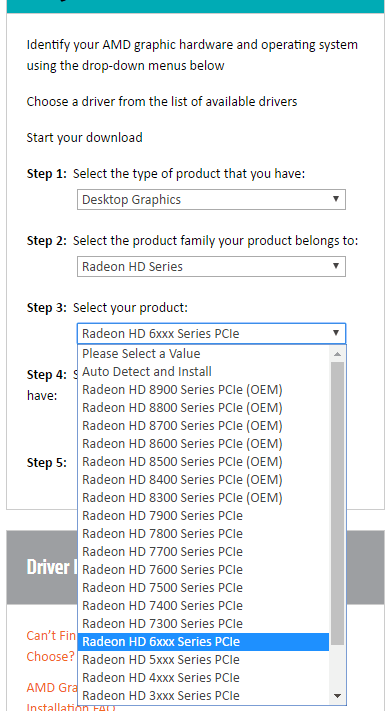 5. Select the supported operating system that you have (Windows 7 64-bit or 32-bit).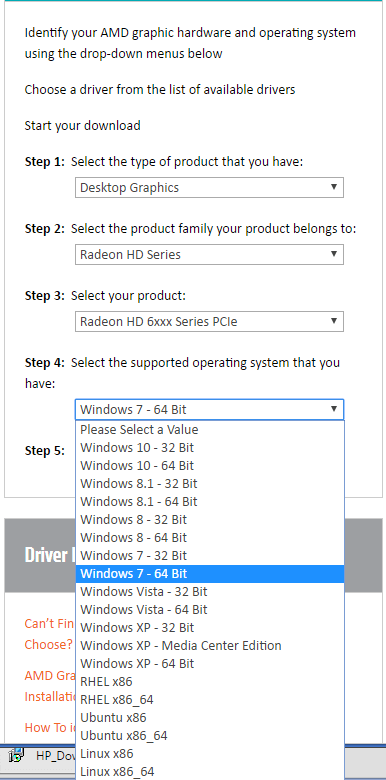 6. Click DISPLAY RESULTS then you will be directed to the download page.

7. In download page, locate the driver and click DOWNLOAD button to begin the download process. Note that the download options offered will vary depending upon the selection made in the previous step.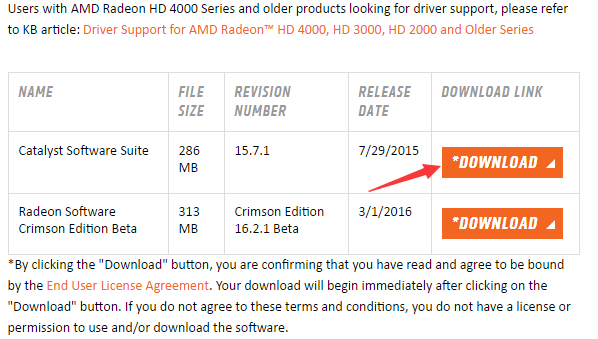 The downloaded driver file would be in self-installing format. After download completes, just double-click on the downloaded file and follow the on-screen instructions to install the driver.

If the driver you need is available or supported for your operating system or product model, you will find and download it from AMD's website. But you can see it is a little complicated and time wasted. Instead of spending much time on downloading drivers manually, you can consider using a driver update tool to help you. 

Driver Easy is a useful driver update tool that helps you download drivers automatically. With Driver Easy, you just need to click your mouse 2 times then drivers will be downloaded quickly. First, click Scan Now button to detect all problem drivers in your computer. After that, you will be given a list of new drivers. Secondly, click Update button next to the AMD Radeon HD graphics item then driver will be downloaded automatically.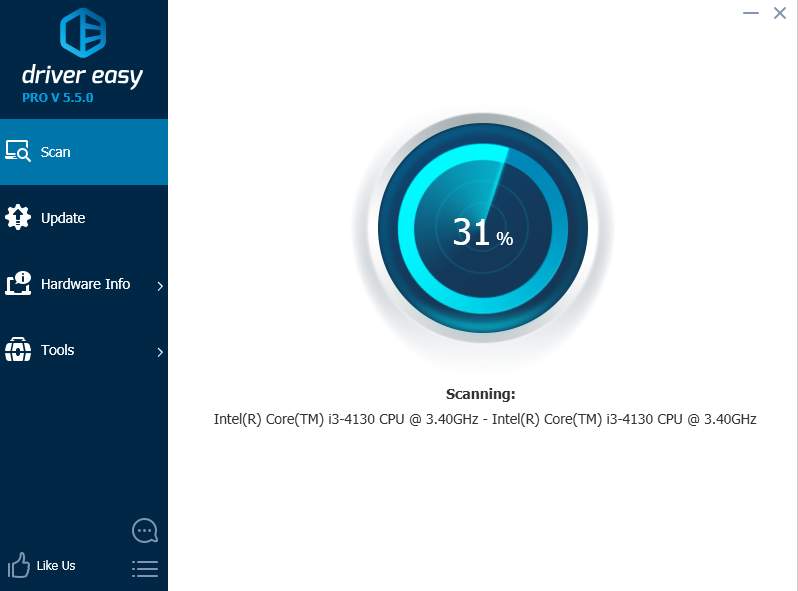 After download completes, if you are not sure how to install the driver using Free version, refer use Driver Easy Free version to update drivers.

If you want to save more time and get higher download speed, it is recommended that you use Driver Easy Professional version. Professional version allows you to download and install all drivers including AMD Radeon HD graphics drivers by just clicking Update All button. No further steps are needed. You can update all drivers without any computer skills.