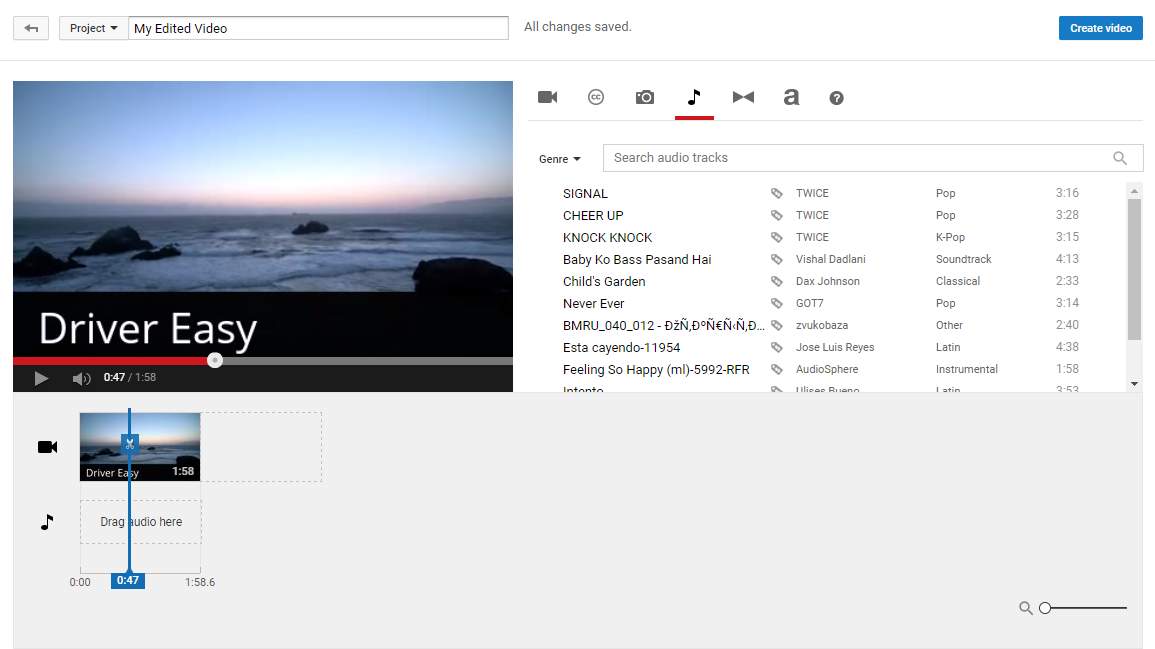 In our previous posts, we have talked about
the general usage of YouTube video editor
and
how to use it to improve your video with enhancements
. We have said this before and we will say it again now that YouTube Video Editor surely is qualified enough to help you edit your videos online with all the features it has to offer. In this post, we will mainly talk about how to change the audio track on your video to make your work all the more enchanting. 1) First, open your
video manager
page, and then click the
Edit
button next to the video that you want to change the music track and choose
Audio
from the drop down menu.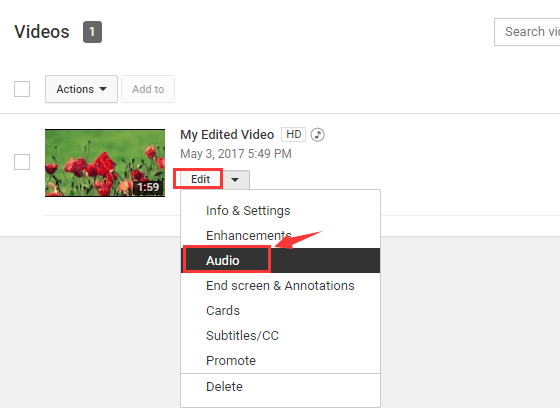 2) On the right side of the pane, select a track that you prefer and you will be able to preview the audio track added.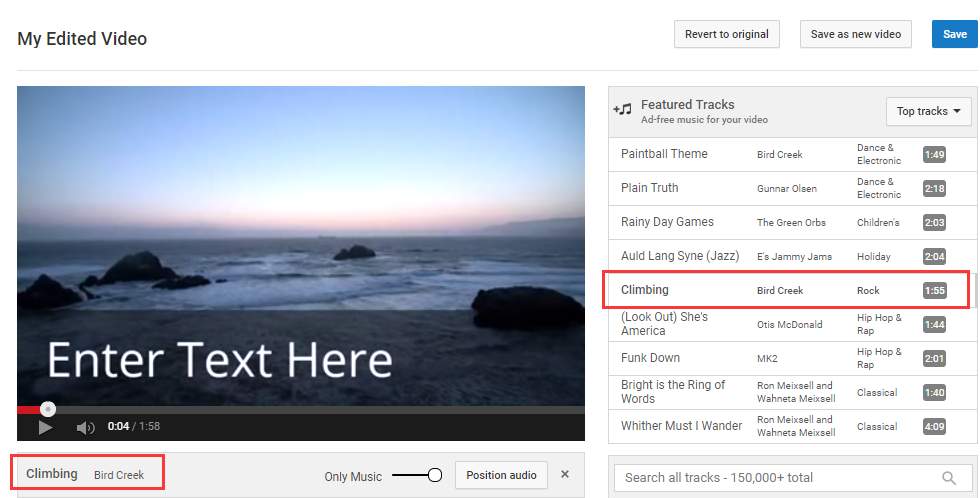 3) Or you can type in the
search box
the music track that you prefer and search for it. Browsing by types via the drop down options in
Featured Tracks
tab is also a good alternative.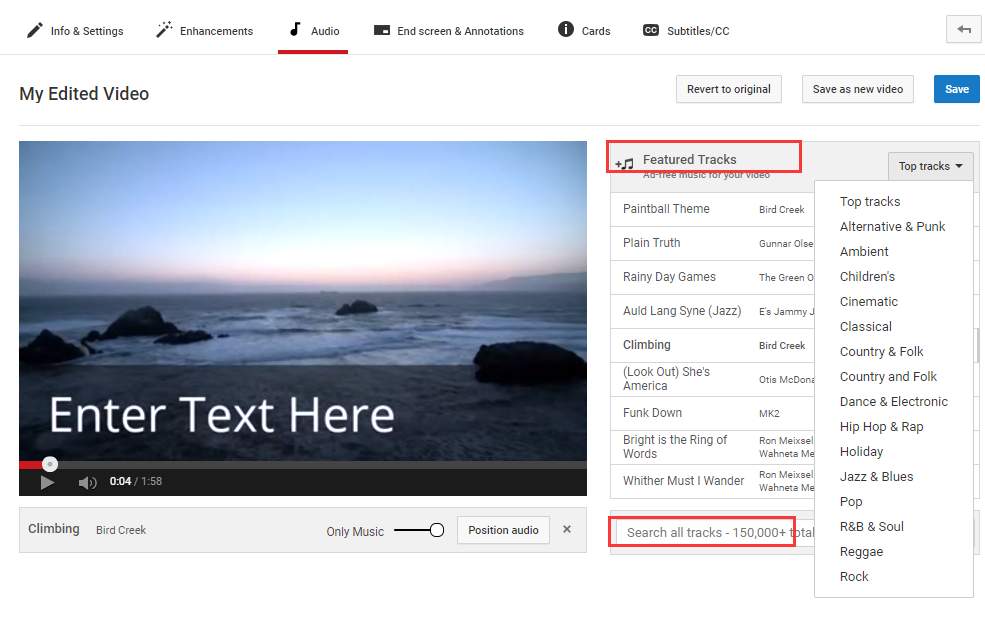 3) When you have decided on which music track to use, hit the
Save
button on the corner and the new audio will be added to your video.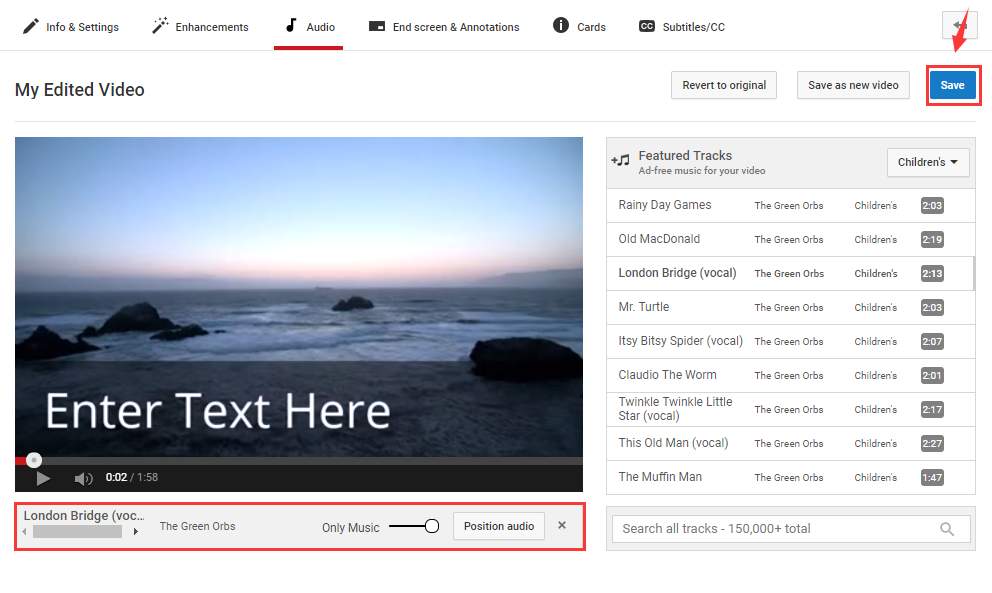 It might take some time for the audio to be fully applied. You will see the
Edit in progress
wording on the video.

4) When the audio for your video is fully swapped, hit the
Position audio
button below the preview window, and you will be able to customize the audio as you like.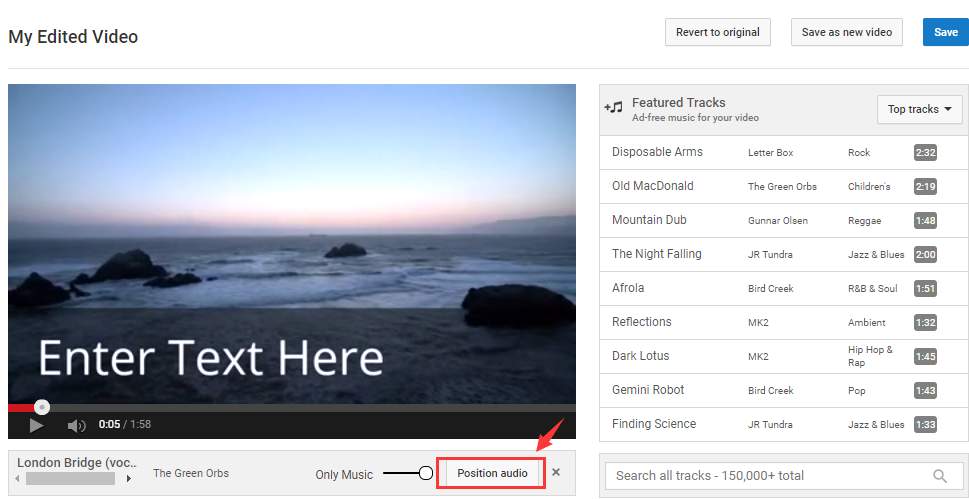 5) Use your mouse cursor to drag the bar on either side to edit the audio to the preferable length.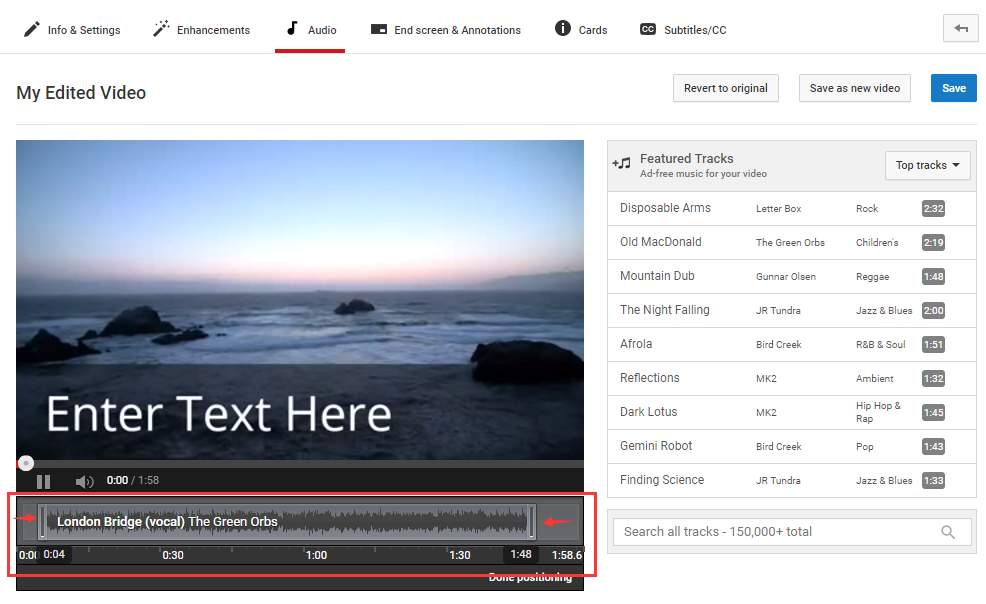 6) When you finish the editing, hit the
Done positioning
button and save the change.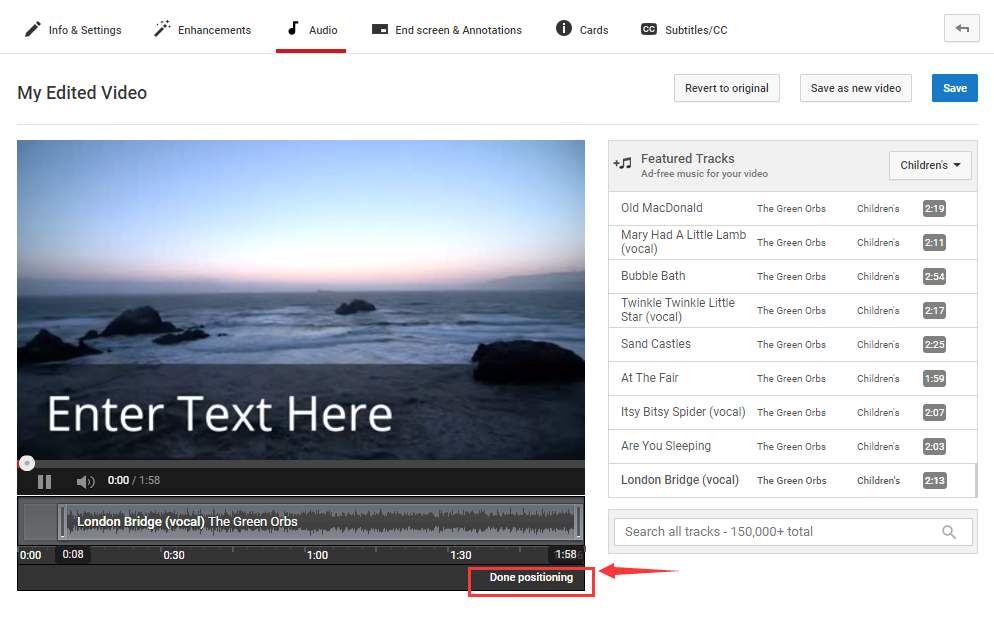 That's all! Fast and easy, you have learnt one more dazzling thing to add to your video.
9
9 people found this helpful