There are times when you find that some of your devices are not working properly, then you want to find out exactly what's wrong with them. 
After searching on the Internet, you find that you need to locate the exact problem first, then ask the right question to get the right answer. 
This tutorial is done to help you figure out the driver status in
Device Manager
so as to accurately locate the error. 
Step 1: Go to
Device Manager
. 
Step 2: Right click on the devices that are problematic and choose
Properties
. 


3) Then you can see in the Device status description the exact status of the problem.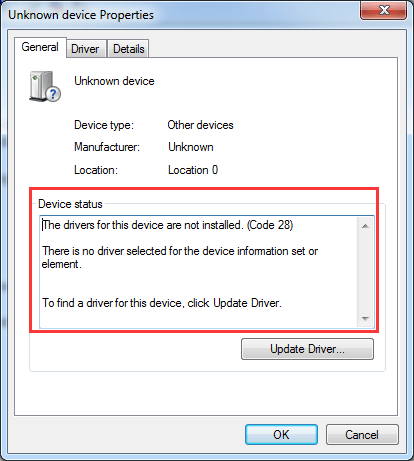 If your device is working properly, this is what you can see: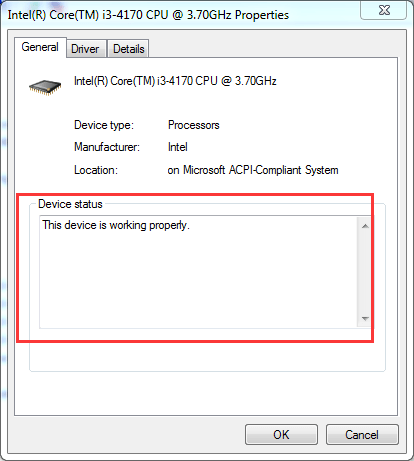 Here are the posts that we have for different codes error in Device Manager. 


Code 1: This device is not configured correctly. (Code 1)

Code 10: This device cannot start-High Definition Audio Device. (Code 10)

Code 19: Windows cannot start this hardware device because its configuration information (in the registry) is incomplete or damaged. (Code 19)

Code 28: The drivers for this device are not installed. (Code 28)

Code 39: Windows cannot load the device driver for this hardware. The driver may be corrupted or missing.(Code 39)


Code 41: Windows successfully loaded the device driver for this hardware but cannot find the hardware device.(Code 41)

Code 43: Windows has stopped this device because it has reported problems.(Code 43)


8
8 people found this helpful