System Restore is one of the most helpful Windows features that allows you to revert your computer to an earlier working state. It takes a snapshot of your Windows system files and registry settings at a specific time and saves them as restore points. If your PC runs into problems after an installation or update, you could revert to a restore point to reverse the unwanted changes.
Windows automatically creates restore points once a week or when it detects a major system change. You could also do it manually on your Windows 11 PC via the following steps.
1) On the Windows search bar, type restore point and click Create a restore point.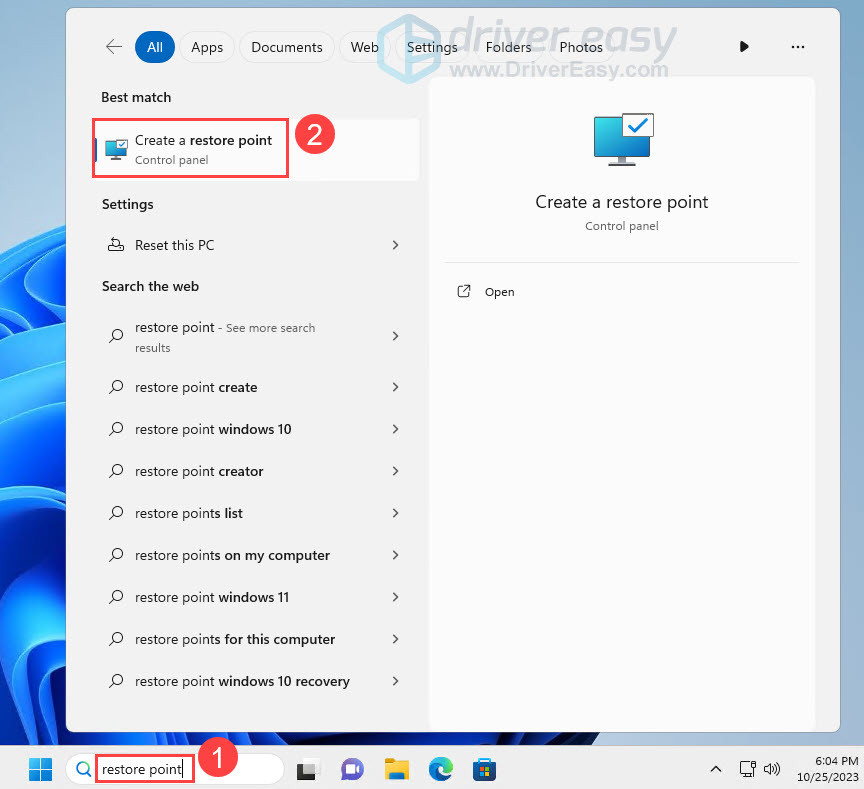 2) The system protection is, by default, turned off. Click Configure to enable it.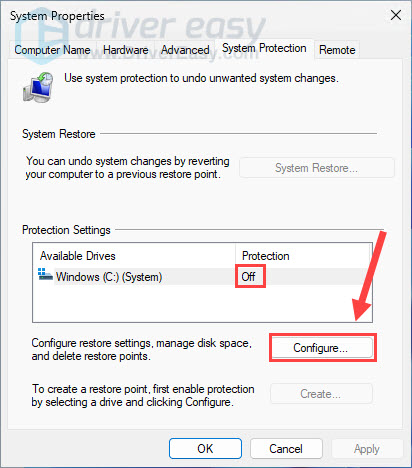 3) Tick Turn on system protection. Then drag the slider next to Max Usage to determine how much of your disk space to be used for system protection. Usually 5% – 10% is enough. Click OK to save the changes.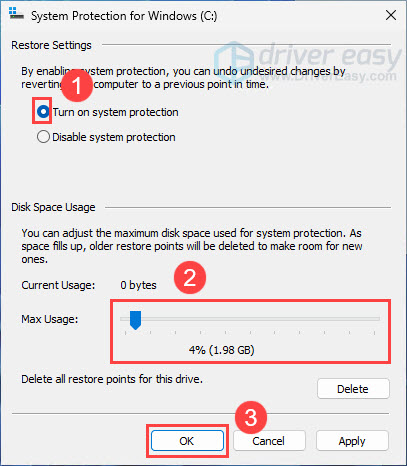 4) Click Create.
5)Type a description that could help you identify the restore point and click Create.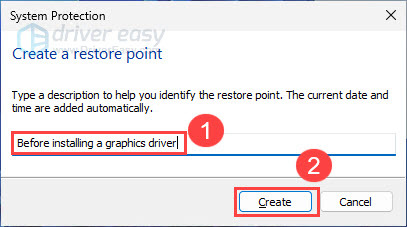 6) Click Close.