If you have any questions about Driver Easy, you can send the message to us using Driver Easy Feedback function. The Feedback function not only allows you to send the message but also screen shots and file.

Follow steps below to use Feedback function to sec .
Step 1: Click the Feedback icon in left bottom corner. Then the Feedback window will open.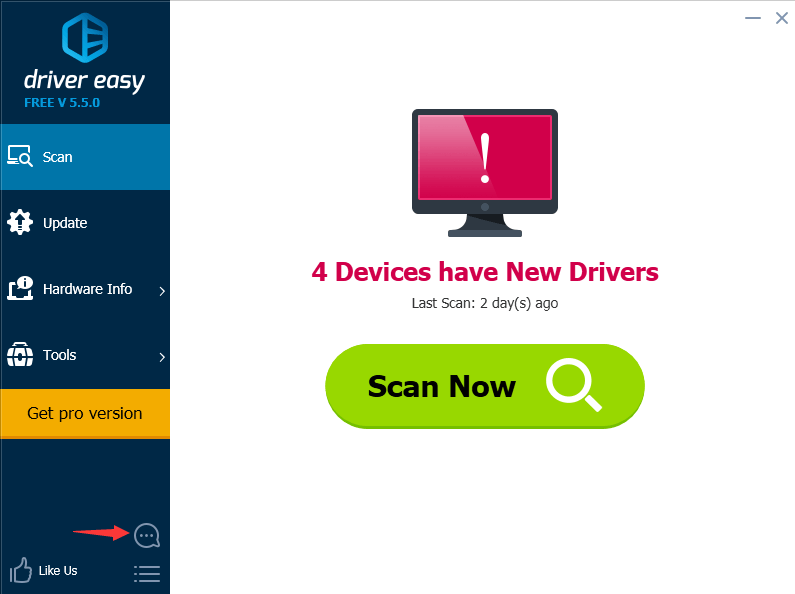 Step 2: Fill out the required information (Your Email, Subject, Description). In Description section, type the detailed information about your questions.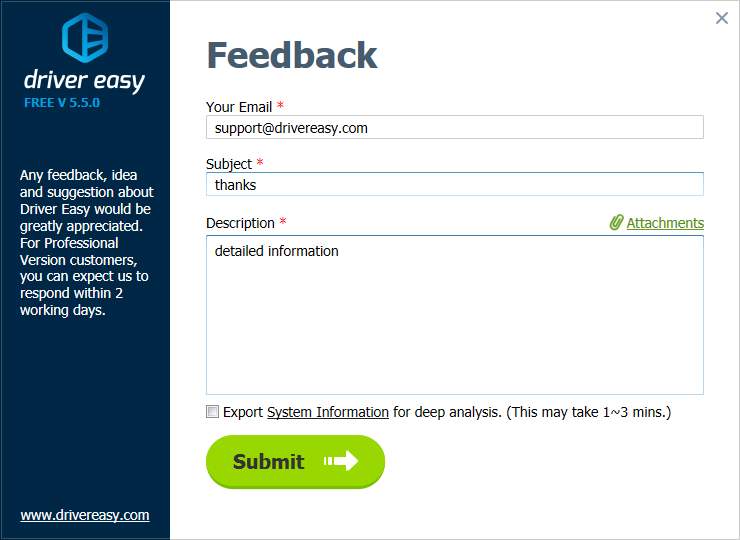 If you want to send a screen shot or a file, click Attachments to select the screen shot or the file that you wish to send.

If you meet problems while using Driver Easy, you can also send us the System Information. The System Information will help us locate problem more exactly. Check the box next to "Export System Information for deep analysis.". Then the System Information will be exported automatically.

Step 3: Click Submit button.