Driver Ease PRO provides Driver Backup feature, which allows you to back up drivers easily. Follow steps below to Driver Easy to back up drivers. 
Step 1: Click Tools in left pane.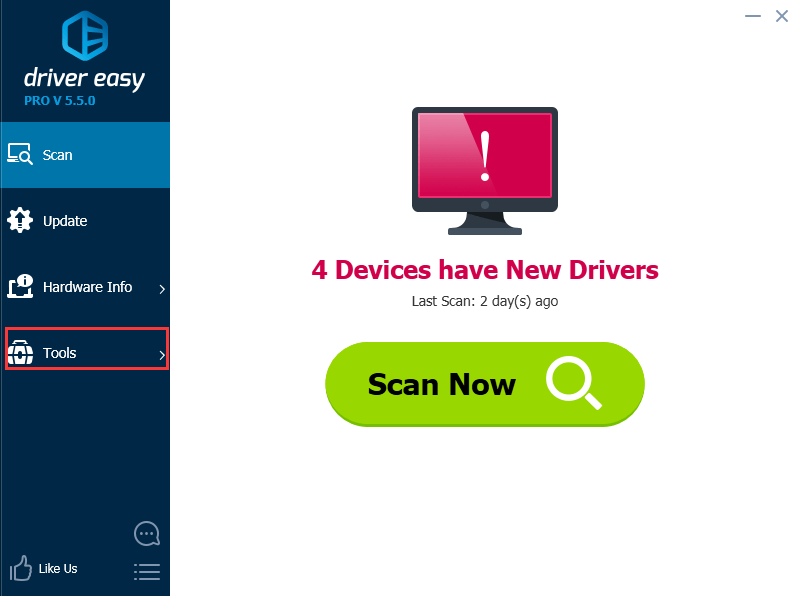 Step 2: Click Driver Backup.


Step 3: In right pane, select drivers that you wish to back up and click Start Backup button.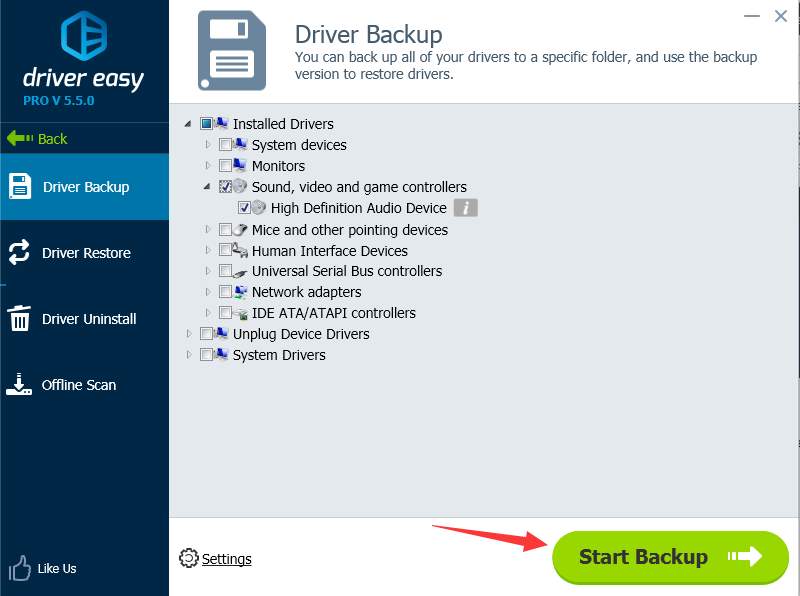 After the backup is done, you will receive a message like this.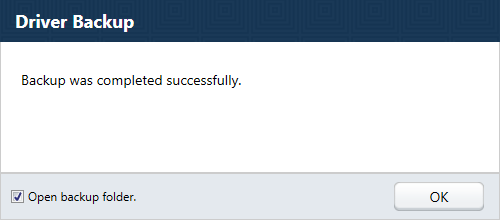 The box next to "Open backup folder" is checked by default. Click OK button and the backup folder will be opened automatically. You will the driver backed up in zip format.


Note the backup file is named by the date that you backed up the driver. If you have backed up more than one driver, you can identify the driver using the date.